My Video Review:
Shanling is known to be making portable digital audio players for quite some time now. M3 digital audio player that debuted in 2014 came like a storm, even at that time it had DSD playback capabilities, it had a big capacity battery, an interesting Cirrus Logic chipset, lots of power under its belt and a very unique design with a huge volume knob that resembled big integrated amplifiers. Next year they launched a smaller M2 DAP that had big advancements in terms of user interface, then they launched their flagship M5 and since then, they never really stopped tinkering with small and portable music players. What I liked the most about them was not all those cool specs and design decisions but their actual price. They were always very affordable; at their core they were consumer oriented but with audiophile technology inside.
Take the M1 or M0 as examples, they are small and really portable devices, have good specs, powerful Bluetooth capabilities, are made out of metal and yet are very affordable, together those two are cheaper than most decent quality headphones I know of.
The DAP that I will be testing today is not a direct successor to M0 or M1 but it is something in between those two, with a much bigger battery life and a much sturdier construction, without further ado please meet the newest Shanling Q1 DAP.
Design & Build Quality
Q1 feels absolutely impressive and stays perfectly in the hand. It is quite small but at 137 grams it feels really solid and dare I say heavier for its size, the zinc alloy body is thick and much heavier than anodized aluminum, it all makes sense now. It made a positive first impression on me and I am looking forward to its sound performance.
Instead of just going for the boring black and shining silver, Shanling put some colors in its Q1, I have the purple version (I believe this is a limited edition for press) and I hear that multiple colors are coming along the way like baby blue, creamy white, forest green and red. Shanling used a special coloring method that has great adhesive properties with zinc alloy and why not add a bit of sparkle, glitter, some color and a natural shape.
Q1 has a very rounded shape and it is free of any sharp edges, it is very much against all those sharp A&K designs. The smooth surface and those rounded edges remind me a lot about shapes that can be found in the nature, it looks like a polished purple stone to me but you might see something different in it.
This chapter is very subjective, I think it looks quite different and interesting compared to others and it is definitely targeted at younger generation and not at the grumpy audiophiles.
![](/uploads/Q1 colors-1.jpg)
Buttons & Layout
Q1 is a touch-screen device and it loves to be touched and swiped in all directions but it still has few ports and buttons. On the left it has 3 buttons: Next, Play/Pause and Previous buttons. On the right it has a pleasant volume wheel that also works as an On/Off/Stand-by button and on the bottom you have your USB Type-C (very glad about this one) that has triple duties: it will charge your device, it can be used for data transfer or it can be used together with a mobile device that supports USB OTG or with a PC or MAC in case you want to use it as a dedicated Digital-To-Analog-Converter or DAC for short.
Yes! It can be used as an external audio card even for your smartphone, very cool feature. There is also a 3.5mm (1/8") headphone jack that can work as a clean 2V line-output and there is also a microSD card slot that supports cards up to 2Tb! That is plenty even for a huge music collection.
Display
Q1 has a decent display size of 2.7" and a resolution of 360 by 400 pixels. This is an IPS LCD panel, looks pretty sharp to me and has a decent amount of brightness. I wish the bezels would be a bit smaller, but everything else is nice. Doing swipes and touch screen gestures feels more natural on this screen size than on the tiny Shanling M0 or FiiO M5. I like the swipe gestures a lot more on this one especially in the main menu it feels a bit more responsive with swipes than with touches.
Battery
Q1 has a battery capacity of 1100 mAh, almost double the size of the tiny M0. As a result, battery life has improved a lot, it rose from 15 hours to 21 hours of music listening to lossy audio formats. Once you go lossless and really loud the battery drops to about 14 hours or so. I have listened to it with a wider variety of headphones, Quad ERA-1 planars being the hardest task for it, I was almost maxed out volume wise, I listened to 6 hours the first day in a long trip, 6 hours back home and there was less than 15% battery left on it. I have no complaints since a serious audiophile DAP can hold about 7 to 8 hours at high listening volume with my planars. Q1 has a great battery life considering its power output and its size. Q1 can also go into deep-sleep mode for about 20 days depending on the usage but if you want to preserve battery life just turn it off completely.
Under the hood of Q1
Q1 is rocking a custom made MTouch OS by Shanling, this is stripped down OS and very lightweight in terms of hardware requirements so it was just natural using an affordable low voltage and dual-core Ingenic X1000E CPU clocked at just 1 Ghz.
Q1 doesn't have an internal ROM memory and is completely relying on the external MicroSD cards, it supports up to 2Tb cards. RAM memory size is 64Mb but this is not that important since it moves decently and no other 3-rd party apps can be installed on it.
The most important aspect of Q1 is its internal DAC chip, it's an all-in-one ES9218P from ESS Technologies. I called it an all-in-one because this is not a simple DAC chip, this is a System-on-Chip (SoC) that also carries a simple headphone amp circuit and the final output stage. ES9218P can also output a clean 2V Rms if you use the line-out feature. From initial audio decoding to the final amplification stage, everything is done inside it, so signal path is the shortest it can be, it eliminates the need of a bigger PCB or the use of thin film resistors and increases battery life.
This one is outputting about 80 mW of power into 32 Ohms with an output impedance of just 0.2 Ohms. In simple terms it means that it should work great even with ultra-sensitive IEMs without sacrificing the damping factor. Ground noise stays at less than 1.5 micro Volts on low gain and less than 3.2 micro Volts on high gain meaning it should have a dead-silent background and noise-floor should be nowhere to be found even with multi-driver and sensitive IEMs, I will be testing that soon.
Shanling is using a powerful Bluetooth chip inside and Q1 can work not only as a Bluetooth sender but also as receiver. As a sender (to a wireless headphone for example) it can output SBC, AAC, AptX and LDAC and as a receiver (say receiving data from a smartphone) it accepts AAC and LDAC codecs. Bluetooth version is 4.2 and not the latest 5.0 – this is its only downside but with a pair of Sennheiser Momentum 3 and FiiO EH3NC I didn't lose a beat while listening to music on the go. It paired nicely with two TWS earbuds, few wireless headphones, with my TV and with few wireless speakers. I was losing the signal at about 10 meters away and with 2 concrete walls between us, that is more than enough in my book. If I am putting it in my pocket and pair it with some TWS earbuds or some noise cancelling headphones the signal stays strong and steady all the time.
Graphical User Interface (GUI)
Shanling uses a very simple MTouch OS, this is probably the lightest one I've seen and most of its features I learned by myself, after one hour of playtime I didn't even need the user manual so it's quite intuitive and easy to learn.
Q1 can be operated with those 3 buttons and the volume wheel or by single touches or swipes but I personally love swipes the most especially in the main menu.
Once you go home screen, a single icon will be shown on the screen at a time like: My Music, My Favorites, Folders, Playlist, Playback and System. Most of them are self-explanatory, Playback will have all your playback settings and in System you can enable or disable BT, choose the USB mode, update its firmware and many other features. Once you select any icon, a swipe from left to right will get you back one step and a swipe from the bottom to the top always get you in the main menu. Once you start listening to some music a single tap will show the cover art or the music player functions. A Swipe top to bottom will reveal a quick menu where high or low gain can be selected, where EQ and BT can be engaged or disabled or many other features.
The only two things that are trickier to find and setup are the Bluetooth and EQ, from the top to bottom menu you can only enable or disable them. To properly set those you need to go to System for pairing or unpairing Bluetooth devices, then you need to select Playback and choose any of the 8 EQ built-in presets or enable 2 customs EQ ones that can be tuned to your liking.
Overall, the GUI is quite polished, I'm on FW V1.1 and it moves decently fast. It doesn't stutter like FiiO M5 did when playing 32 bit Hi-Res files or DSD content. With regular lossy files like mp3 or with simple 16 bit WAV or Flac files it moves fast and I have no complaints.
Audio Performance
I. Connected to wireless headphones and speakers
My KEF LS50W speakers are also wireless and support the AptX codec, Q1 connected to them in an instant, since my speakers are right in the middle of the apartment, as much as I tried making a hard life for Q1 by walking away from them, the signal would always stay strong without hiccups or stutters. Connecting Q1 to Sennheiser Momentum 3 Wireless I could leave Q1 in my office and walk with M3s on my head. About 5 meters away and 2 concrete between us everything was fine, music played perfectly, add few meters and music would still be perfectly fine. Only in the last 2 rooms I started losing few beats and music was stuttering – that happened about 10 meters away with 3 concrete walls between us. By my standards that is a strong Bluetooth signal, even with version 4.2 it worked really nice. While walking outside or doing a workout with M3 on my head and Q1 in my pocket the signal was strong and didn't lose a beat in a 2-hour period.
II. Connected to sensitive IEMs
First thing that struck me is how silent it is with sensitive and multi-driver IEMs. FiiO FH7 and Simgot EN700 PRO shown zero audible hiss or background noise, even on high-gain with a maxed-out volume. In this regard it stays up there with the best, even on same level with the $3000 Benchmark HPA4 which is kind of impressive.
Testing multi-driver IEMs was an easy task for it, at low gain volume wise I needed about 60 (out of 100) for FH7 and about 65 for EN700 PRO. Going high gain I was at about 48 volume level for FH7 and about 53 for EN700 PRO. All in all, it has plenty of volume even on low gain for any IEMs I have tested, I also have some entry level and mid-tiered IEMs but those are even more sensitive to voltage swings and don't even need to be mentioned here.
Driver control was excellent with IEMs, I've heard punchy notes on the right music and overall a very pleasing and engaging performance. Dynamics were up there with higher priced DAPs and sincerely I have close to zero complaints when it comes to IEM pairings.
Listening to Instant Crush and then to Giorgio by Daft Punk at 24-bit, 88 kHz was quite a revealing performance, music was clear and outlined, muddiness was nowhere to find. Everything sounded musical, pleasing, groovy and up-lifting. It was weird at first, since ESS Sabre design are not sounding this way most of the times, I am pretty sure Shanling tried extracting the last drop of performance out of ES9218P and they probably achieved that.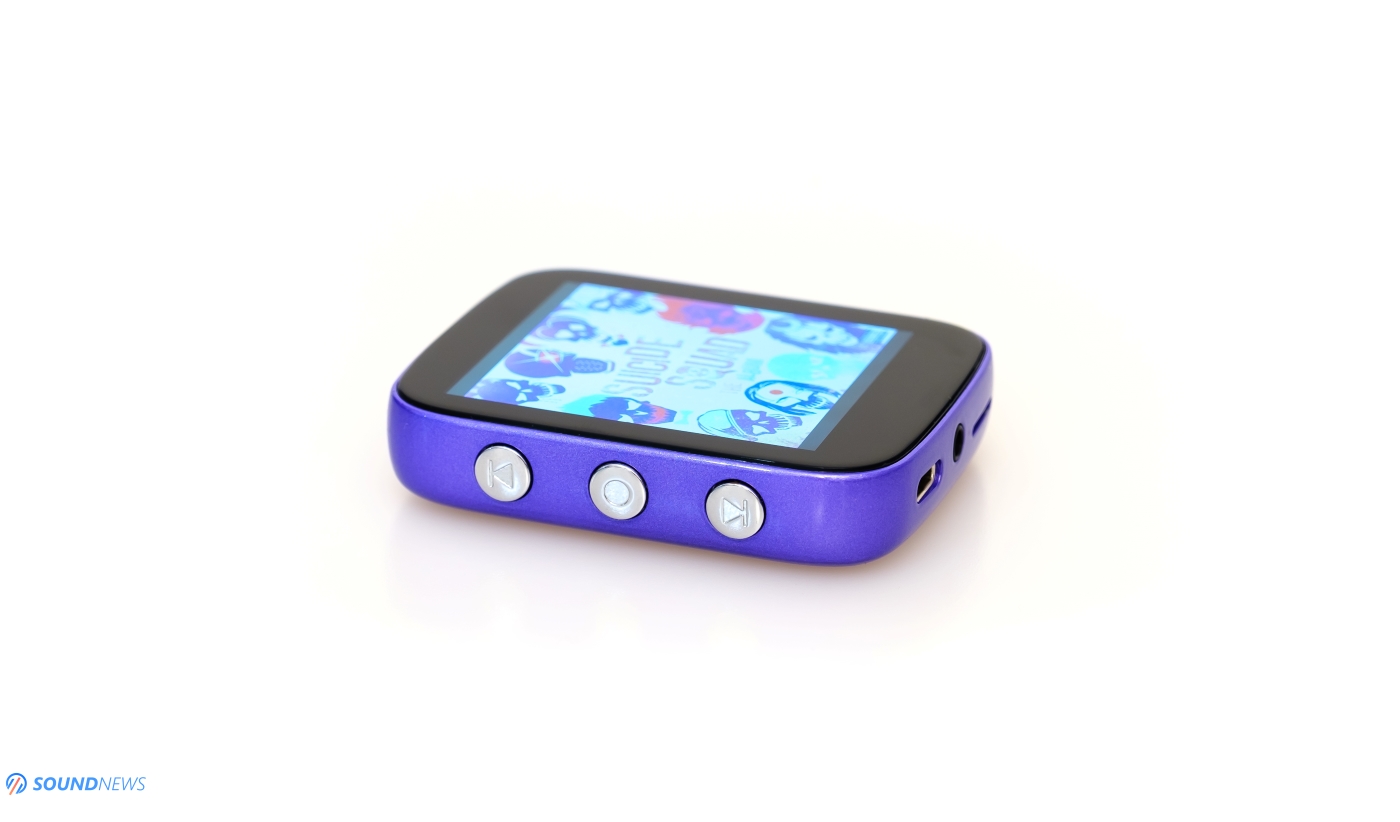 III. Connected to portable on-ear or over-ear headphones
There are still people who enjoy music on the go with simple wired headphones like I do so I thought: hey, I should test those with Q1, why not? I tested Sennheiser Momentum M2 (over-ear version), then Momentum 3 and later on a hand-crafted portable headphone called Erzetich Thalia.
With Momentum 2 (and Momentum 3 for that matter) on low gain I went straight up to 82 volume for the same sound pressure level (SPL) I had with IEMs. On high gain, volume dropped to 72. Erzetich Thalia needed 85 on low gain and about 75 on high-gain since it has bigger drivers than M2.
Volume wise Q1 is capable of driving any on-ear or over-ear portable headphones without a problem. There is not a single trace of hiss or noise obviously and those worked absolutely wonderful with it. Since Q1 is a bit fuller sounding (that is very unusual taking into accounts its all-in-one SoC), it worked great with a wider variety of headphones and with Momentum 2 and 3 it sounded even bassier and warmer then how I remember them, very pleasant in a way.
Driver control was there, so were those pleasant dynamics, they rose and dropped in an instant. Q1 has a punchy nature that slams great with modern or old music alike.
IV. Connected to desktop low sensitivity headphones.
This test was done mostly for fun since normally you wound not use a portable music player with some big and heavy open-back desktop headphones like Hifiman Arya or Quad Era-1. With Era-1 only high-gain worked and I was somewhere between 96 and 100 and maxed out on some classical pieces. Hifiman Arya underperformed and needed much more power than 80mW. Quad Era-1 sounded almost nice, everything was there except for speed, impact and driver control. Those sounded slower and a bit loose compared to desktop solutions.
A pleasant surprise was connecting it to Sennheiser HD660S, although I felt I am again losing a bit of speed, impact and some dynamics in crowded passages, those actually sounded pleasing and quite engaging. Volume wise I would sit somewhere between 90 and 94 on high gain and due to that warmer and punchy nature, the overall performance was pleasing, it sounded natural and quite deep when it comes to bass. HD660S performed like connected to an entry-level desktop Hi-Fi setup and that is a big compliment for the small guy. This was an interesting experiment but also a reminder that desktop planar-magnetic headphones should be only used at home because of their power requirements and open-back design.
![](/uploads/Q1 USB DAC.jpg)
V. Connected to a desktop PC in the DAC mode
I was pleasantly surprised to see the DAC feature implemented in such a small device; I am not crazy about it but someone will surely find this feature interesting. Since Q1 is still an unreleased product I installed the DAC driver from the Shanling M0 and it worked wonderfully!
Shanling Audio Control Panel sees it as Q1 so everything is fine. I recommend leaving the Streaming Mode at Safe and Asio Bufer Size at Auto for the best results.
As I expected, it works perfectly, I listened to some Flac files via Foobar2000 and JRiver and it sounded basically the same as in the DAP mode. Even 24 bit files worked no problem and headphone volume could be controlled by it. If you select Line-Out before connecting it to a PC then Q1 will work as a standard desktop Hi-Res DAC, a nice touch!
VI. Frequency Response
I will continue describing Q1 mostly connected to IEMs and portable headphones I mentioned before. I continued listening to Random Access Memories by Daft Punk and I couldn't overlook that big, plushy, soft, bold and deep reaching BASS.
I believe Q1 has a good sub-bass performance and I have spotted it even on demanding tracks, I'm hearing it very clear, precise and deep reaching. I think Q1 has a right dose in terms of sub-bass, it is rumbling, engaging, has a good sustain and doesn't overshadow anything else.
Mid-bass performance is even better, I consider it elevated by my standards, it is fuller and bolder sounding. It is also somehow softer sounding and transient response is not as good, speed and impact are not the best. Mid-bass notes are coming slower towards me and are going away slower than usual too, those created that warm feeling for me. Combine that with a warmer sounding headphone like Sennheiser Momentum 2 and it is like listening to some digital vinyl, a very smooth and easy-going performance. Because of that I tend to like it more with dry or treble enhancing headphones just to counter balance the musical performance without touching the EQ.
It is a bit odd (I'm probably saying it for the third time) having a smooth, musical and deep reaching midrange for this particular DAC chip and manufacturer. Mid-bass notes are spilling a bit over the midrange and again I am hearing the midrange fuller sounding, meatier and carrying a heavier tone than usual. Listening to older rock recordings and then moving to newer ones I felt like I am looking at a photo through a vivid filter or something like that. Everything is more colorful, it is just juicier sounding, guitars have a longer vibration, the voice is soothing and very deep reaching. Midrange performance is very good, it is still a bit elevated by my linear standards and this kind of midrange makes a lot of sense since most of current production IEMs are V-shaped in terms of frequency response.
Everything from Elvis Presley, The Beatles, Led Zeppelin to newer rock tunes sounded natural, engaging, deep and just a hair slower than how I remember them on my desktop equipment.
Treble is quite extended but because of that elevated mid-bass and midrange is it somehow put in the background. It never draws attention to it and most of the time will not sound bright or harsh. It is just there in right doses. Listening to some classical pieces I can still hear the start and the end of those bells and cymbals, drums are decaying at the right moment for me. It's funny that all those mid-tones are slower sounding a bit but treble is not like that, it has a quicker tempo and a faster decay too.
VII. Detail Retrieval
Q1 is decent when it comes to how much information it can extract from your favorite tunes. It will extract a decent amount if you pair it with a nicer IEM or portable headphone. With FiiO FH7 I can hear the guitar amp being engaged at 3-minute mark on Bulls On Parade by R.A.T.M., I can hear feet touching the piano pedal on Moonlight Sonata. It will not extract ultimate micro-detail information like air mass moving around the room, or a car passing by the recording room but it doesn't really need to. Young listeners will probably use it with some wireless headphones, maybe a decent IEM, most of us just want to have a relaxing musical experience and Q1 offers that in spades. If you want to hear the car passing by, you will need to use an upper-class DAP like the Shanling M6 for example.
Comparisons
There is one device that has the same functionality, uses the same CPU and I consider it a competitor for Q1 and that is FiiO M5.
Shanling Q1 ($120) VS FiiO M5 ($100)
FiiO M5 is smaller in size, it is easier to carry, however that tiny 1.54" touch-screen is problematic when trying to select a song or changing some settings. It has glass on the front and on the back and a hard-plastic shell around it, Q1 is mostly metal made and feels much sturdier in hand. M5 wins in terms of portability but loses in terms of build quality and usability because of a smaller touch screen.
In terms of specs, FiiO went with an entry-level AKM chip, with a much smaller capacity battery of 550 mAh (half the size of Q1) and will play music up to 12 hours at half volume. M5 offers considerably less power, about 24mW into 32 Ohms, Q1 offers 80mW of power in the same impedance. You can basically use some desktop headphones with Q1 (like Sennheiser HD660S for example) but you can't do that on M5.
When it comes to sound, FiiO M5 is even warmer sounding and hides a lot of treble information especially on cymbals and bells, so higher registers are not the cleanest or extended. Listening to high quality recordings I have always a feeling that something is not right, something is missing and that is mostly because of the mediocre treble detail. Q1 is clearer sounding with cleaner leading edges of the notes, treble can be sparkly, extended and detailed. Q1 is not messing somehow the tonal balance and doesn't rush forward the musical performance. When M5 loses power in crowded moments, it also loses control and everything just happens closer me, it is more crowded and muddier sounding. Both have a pleasant sound to them but M5 is just plain sounding with very few Hi-Fi attributes. Q1 feels like a clear upgrade, it's more powerful, more controlled, sounds wider and doesn't mess around with that soundstage, if its wide – it will sound wide. In terms of speed, M5 offers longer decays and everything just lingers a microsecond more, transient response is just OK and not that impressive, Q1 is not a Ferrari by comparison, yet it's a bit faster and slams harder with every single kick and note. Detail retrieval is much better on Q1, it's not even a contest, it will reveal more nuance and just plain more information from your favorite tunes.
There is really not much to add about them, Q1 is just in another league when it comes to music listening and driver control.
Conclusions
This was my first contact with a Shanling product and I'm glad I was given the honor for a prime review for this colorful beast. Q1 proven to be much more than what I expected and sounded way different than my expectancy level. It sounded clean, detailed, layered and wide spread as a digital music player. GUI is quite polished, easy to navigate and easy to remember where everything is located in the menu.
Portability factor is crazy good with this one, its small form factor, its pleasant shape and easy to use touch screen interface helped a lot in creating a fine user experience and this is what I would call a really portable digital-audio-player.
As I was saying from the start there is one thing that I loved them most about Shanling products – their price, at only $120 there is nothing really to complain about. To get things even sweeter, Shanling partnered with Santa and launched a Kickstarter campaign where you can get it even cheaper than that! Check it out here
PROS:
Interesting and smoothly shaped design, lightweight and portable
A quite natural sound signature
Great tonal balance across the board
Wide soundstage, deep and airy sounding too
Great Bluetooth codec support
Works as both a sender and as a Bluetooth receiver
Impressive detail retrieval at this size and price
Clean and transparent sounding
Noise-less headphone out, works great even with sensitive IEMs
Impressive price to performance ratio!
CONS:
ASSOCIATED EQUIPMENT:
Sources: Xiaomi Mi9T Pro, Corsair One i160, Sony Bravia 65XE9005
DACs: Matrix Audio Element X, KECES S3
DAPs: Shanling Q1, FiiO M5, M11 Pro
Headphone amps: Benchmark HPA4
IEMs: FiiO FH7, Simgot EN700 Pro
True Wireless earphones Creative Outlier Air, Hifiman TWS600
Wireless headphones: Sennheiser Momentum 3 Wireless
Portable headphones: Sennheier Momentum 2, Erzetich Thalia
Full-sized headphones: Hifiman Arya, Quad ERA-1, Sennheiser HD660S
Loudspeakers: KEF LS50W
Interconnects: QED Reference XLR, Aune AL3 XLR
Power Cables: Isotek EVO3 Premier (x2)
Balanced Power Conditioners: PLiXiR Elite BAC 400, KECES BP-600
![](/uploads/Q1 case.jpg)