Raidho TD1.2 – The Journey of Life.
Raidho – "Ride-ho" – Literally: "Ride"; Esoteric: "Journey."
Stories.
Well… this was pretty hard to start. It took me more than six months.
I know that once I start, I will be unstoppable and relentless. But will it be something worth considering? I will end up in a meaningful place. This journey was traveled by many, a lot more worthy than me. I will be just a copycat and have to quote the greatest of them – those well-known monster reviewers? I have to. It was said so much, so glorious. What is left there more to be said?
And then I remembered, my dear reader.
I am not quite a reviewer. I am a storyteller, or at least I hope I am becoming. So I can tell you about my journey, a true life journey. It may not be worth printing on dying trees or reading until the end. But it is mine and mine alone — as personal as it can get.
The green eyes girl.
I was 14 years old in a gray world from the late 80-ies, in an Eastern European country, beyond and before the communist wall collapsed in Berlin. It was the ugliest social and political period of a generation, of my generation. I did not feel it like that, I was too young, and we all lived in the same cage, so all we knew were our surroundings.
But, we all had our corners, our small escapes from that gray picture, from those dull days in preparation for an already written path. Mine was an electronics technical magazine, one of very few published monthly, and not boring. You could use articles with schematics to build small electronics, from hilarious 2 LEDs blinking alternatively to "real" projects like audio amplifiers or even quite complex multimeters. Those could be useless without the parts, but that was the catch: you could also buy some of the described schematics as a kit and build it yourself! Life-changing DIY, truly.
I had another point of interest beyond my late-night readings. I discovered a "real" short-wave radio station that broadcasted music. Real music. And because my radio was a piece of crap with an integrated buzzing driver, whatever I tried, there was not much to do there.
On top of that, I had a crush—a real one, my first, at school.
It was the green eyes girl. I had no idea if she was the only one with green eyes from my surroundings. I did not care; she had the greener, most bottomless eyes in the world to me. The time stood still when I could catch her look and see the dust particles hanging motionless in the air; my heart stopped, and I could feel the air moved by her body motions. But I was utterly transparent at that time. I was very thin, indeed, and probably hard to attract real attention.
Until one day…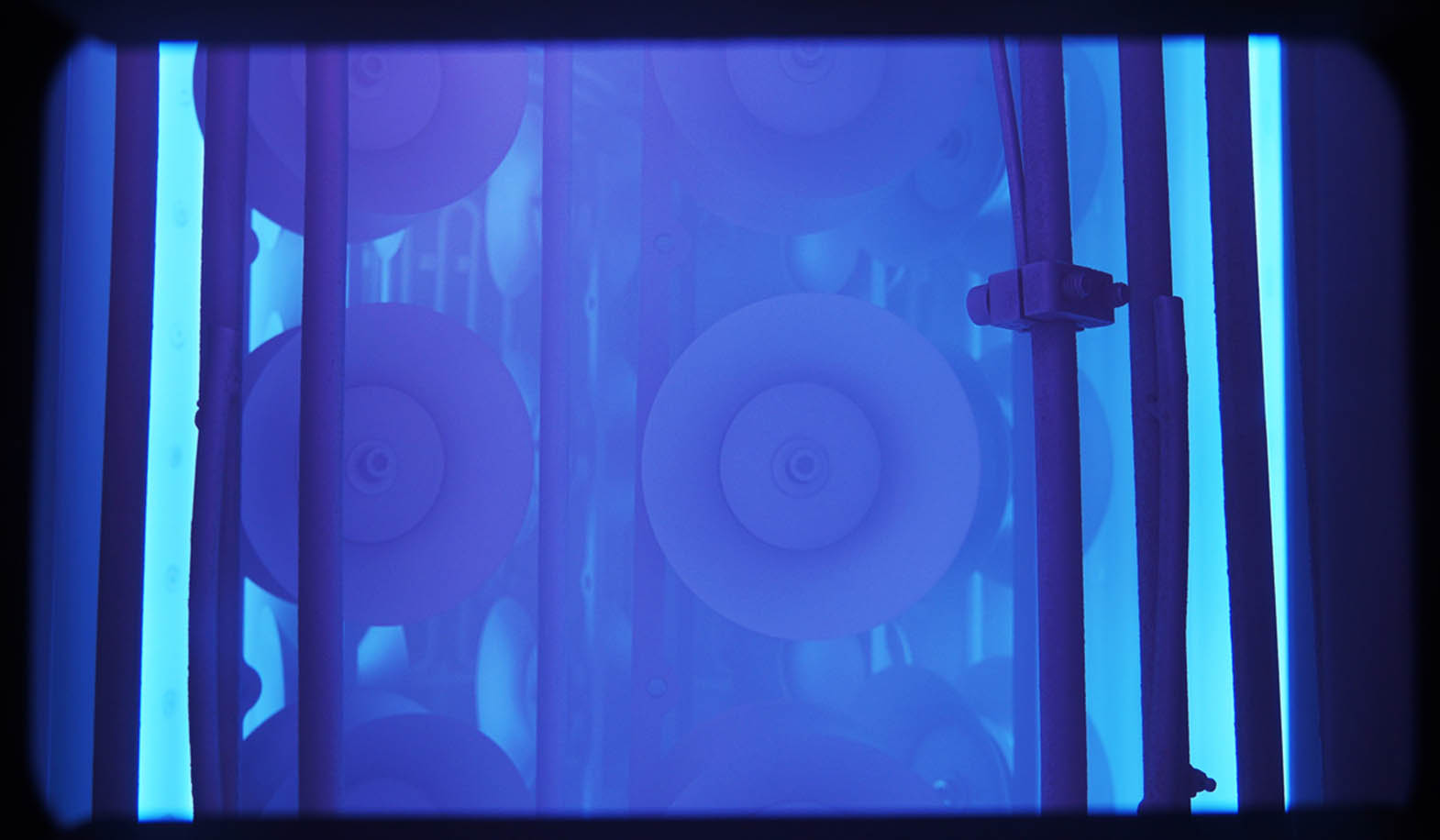 No detail has been left to chance.
I have always been fascinated by the pursuit of perfection. I do not think I can do such an endeavor, but I have an eye for something like that. I could always spot in a product that kind of dedication, that perfection of finishing, unique materials, or innovative design. I am attracted like a moth to the light from all that special treatment, attention, innovation, and tech achievements. Unfortunately for me and my wallet…
When you first see Raidho speakers, you can see a highly perfected product, innovative and unique build. It stands out instantly; you know it before you read any technical presentation. It was apparent when I first saw the speakers in person at Munich High-End last year.
Some will define that kind of product as "luxury". I draw a line here; for me, luxury means the unnecessary use of expensive materials and treatments without an immediate gain in technical performance or a clear functional design benefit. A luxury gold-painted Ferrari is a useless waste of resources in my mind, whereas a Porsche 911 is a highly perfected product, a statement of craftsmanship and engineering. So it is not about the price, rare metals, or diamonds used in the process.
I missed hearing the small bookshelves singing last year. Something else was playing when I reached Raidho's booth. Later that day, my buddies raved about the "small one". They did catch the show and a proper presentation of engineering involved in such a performant product. The musical performance even fooled them, the small stand mounts were pretty close to some 3.2 beasts, and everyone truly believed that those proper stand floors performed in the representation. Obviously, such a talent could only be achieved by the grown-up product. Well… not quite. As the music ended, the master of the ceremony from the Raidho booth announced that he would change from the small monitors TD1.2 to the stand floors named TD3.2.
And everyone's jaws dropped to the floor.
It may be a clever marketing trick, but the achievements cannot be denied. The ploy worked because of the outstanding performance of TD1.2.
So is extreme performance a luxury? It is just how brilliant science and technology can become. The model's TD is short for Tantalum and Diamond. 1.2 stands for one ribbon tweeter and one aluminum surfaced in ceramic mid/woofer driver, the second edition of the TD bookshelf series.
The 6.5-inch mid/woofer driver is based on Raidho's Ceramix platform. For TD models, a tantalum layer is added to the recipe, and after a particle bombardment, a final 1.5-carat nano coat of synthetic diamond will grow. A titanium voice coil mounted in a powerful neodymium magnets enclosure becomes the planet's most potent 1.1 Tesla underhung magnet. Our planet.
The Raidho's designer – Benno Baun Meldgaard, overhauled the D1.1 planar quasi ribbon tweeter, previously designed by none other than Michael Borresen, for superior airflow and the crossover for better integration of phase, impulse response, and impedance linearity. With only 11 microns thickness, and 20 milligrams (50 times less mass than a conventional dome tweeter), the legendary Raidho's ribbon will now have virtually no resonance or distortion with a breakup point at an incredible 82 Khz. This is what happens when no details are left to chance. This is not luxury but the pursuit of perfection through innovation, science, and craftsmanship for no coloration of sound and outstanding dynamic capabilities.
If you were only to judge by its size, you would be fooled.
I started back then, in the latest years of nasty communism, by building DIY kits of small amplifiers with alarm generators sounding like police or ambulance cars. It was fun and rewarding when it worked. Later, I made my own circuit boards by drawing the full copper boards with my dad's Rotring architectural liners and stripping the circuits not covered by the drawing with dangerous acids. Cool or what?
But I hit a wall pretty quickly. A plain driver without a proper enclosure will have no chance to sound anything else other than a driver and not as a speaker. The open baffle concept was not on my knowledge list; building a cabinet was fun. And it happened that I saw some small speakers in a forbidden Western capitalist shopping catalog. Sony invented portable, small cabinets for their Walkman's incredible machines — what a revelation!
My shitty radio was mono, and I only needed one tiny speaker. And I already had a joke of an amplifier from a police-like alarm endeavor. So I started building the most beautiful small speaker I could have imagined. Stained and varnished wooden panels, a little bit of bracing to prevent the box from collapsing, some dumping from medicinal cotton wool, a small driver, the smallest that I could find, that amplifier, a metal grill (from another radio), and here it is, your portable, active, tiny speaker. Of course, the 9V battery could not find a place inside the box, so it was stranded outside with the wiring to the source – a horrible radio twice the size of the speaker. I am glad I have no picture of that; I would be disappointed today.
But it worked. Loud and horrible. Much louder than you would have expected. So I learned a harsh lesson: bending the physics laws is not for everybody. Louder does not mean better.
Raidho's years of research and development allow their flagship stand mount to sound twice the size, completely effortless.
"Raidho's latest two-way is the most evenly balanced speaker they've yet produced, adding convincing and beautifully judged body and weight to the marque's traditional strengths of transparency, speed, and clarity."

Roy Gregory, Hi-Fi +
As I learned, Raidho's dynamic TD driver is a carefully selected and treated multi-layered material. Those were chosen to make the surface hardest as possible, remaining as light as feasible to reach the lowest breaking point. Hiring the Aalborg University lab to use its ultra-tech machinery to build the drivers comes with an obvious cost. Unique materials and the science involved are not an easy feat.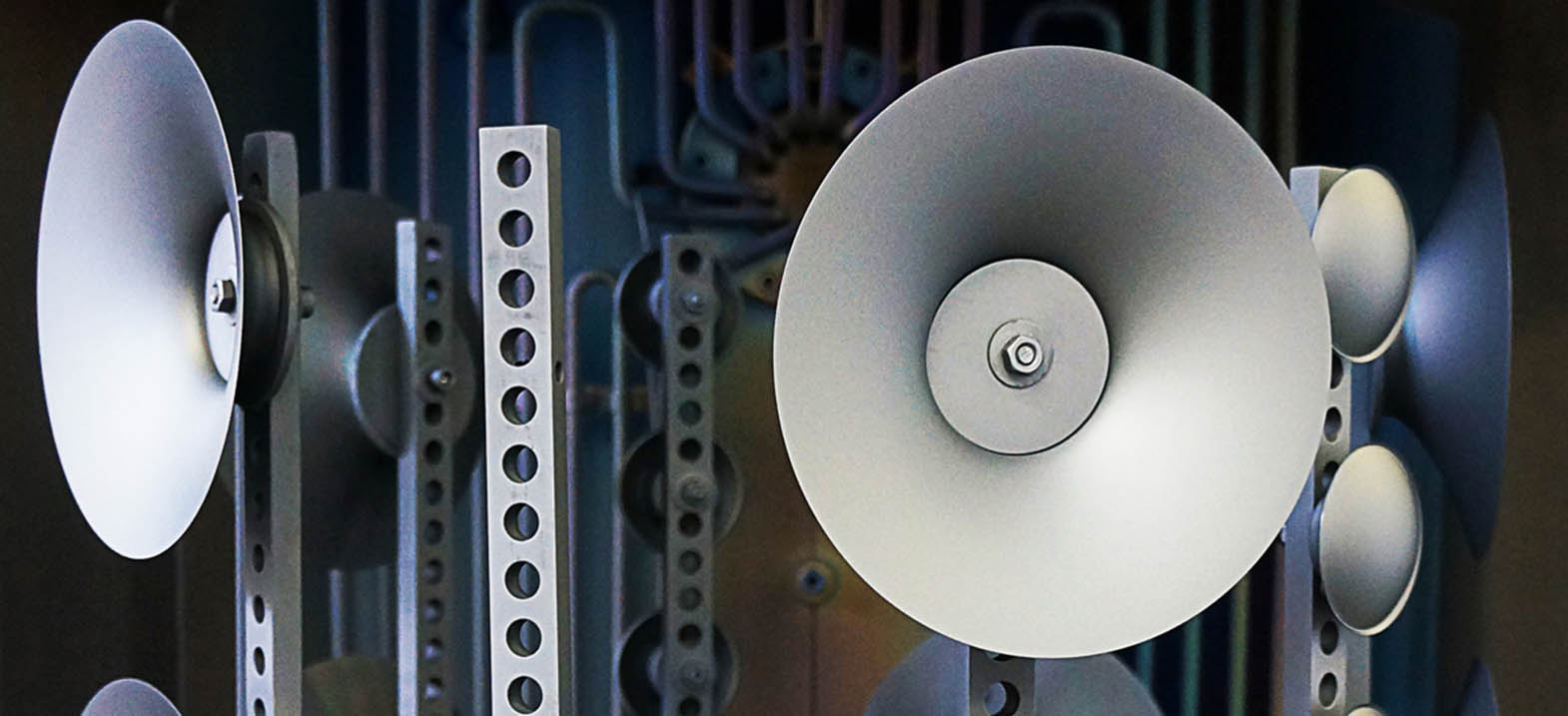 When bigger and heavier is no longer the best, that is a sign that low-mass unique materials, applied science, and technology have already won the day. Are you ready for such a revelation?
Unpacking the Danes. Reading the runes.
I am a lucky guy from many perspectives, but today I feel fortunate to share my feelings and inner discoveries from the first meeting with Raidho TD1.2. The stars aligned in such a way that AV Store (www.avstore.ro), one of the largest and most professional dealers in my area, landed a partnership with Raidho last year. That was a big deal for us, not just for the chance to see and hear the products but because of those people's friendly openness and professionalism toward the audiophile community.
I had the chance before to listen to the Raidho D1.1 in an extremely well-put-together system of one of the most passionate, attentive hosts I had the joy to visit. And I said then that the experience was of the most beautiful sounding system heard until then. I will explain this later as the new version of the Raidho's stand mounts share the same character but extended so much further. I also had some experience with TD1.2 in the AV Store showroom, and as impressive as it was, nothing compares with personal space and equipment home listening time.
Raidho's TD arrived at my place in one heavy box containing both speakers and two other packages for the preassembled stands. Lifting more than 15 kg of cabinets (measuring 20 x 36 x 41 cm) from the box will give you a strong sense of the build quality. Touching and feeling it will undoubtedly complete the whole picture. The aluminum front face plate, perfectly finished wood cabinets, and the rear metal element holding the port and binding posts all come together in an exceptional cabinet, leaving no details to second thoughts.
The 4.8 Kg stands measure 32 x 78 x 42 cm and follow the low-mass philosophy, so rather than hold on and absorb, they prefer to let go of the energy as quickly as possible. Following this concept, the stands have four roller balls for decoupling on each base plate. Integrated adjustment feet from the base will allow to easy-adjust the stand to the floor and compensate for the tweeter's angle to the listening place height. Stands are something special with a custom design, but I have to object that it is not always the most stable object, and it feels a little scary that you could accidentally knock off the speakers from the stands.
After finishing the unboxing and initial positioning around 80 cm from the back wall, I took some time to read about the old runes meaning. One of the oldest runes, Raidho's fundamental concepts are the Journey of Life, stories, heroism, right action, movement, motion, taking charge, being in control, initiative, and adventure… It seems pretty thrilling 🙂 Such an exact description of what is to come.
I also read that it governs: access to "inner advice" and "following the heart".
My mind can drift now to the past for a little while…
Inner compass.
TD1.2 cabinets are pretty small, close to the Concept 300 that are replaced now in my living room. That compact magnificence of flawless integration of textures and materials reminded me what a tremendous endeavor building something like that could be.
I remembered that day from so many years ago.
It was a gloomy, chilling autumn day, the summer was over, and we were back in school. I was sitting at my desk in class, and I did not entertain hanging around during pauses. It was a dull day, and I just left my mind wondering in my happy places. I even forgot about my tiny speaker sitting near my desk's end. I brought it with me to show it to my friend and desk colleague, but maybe just to carry a little piece of the passing summer when I built it.
I was totally surprised to hear the green eyes girl speaking so close to me. She was reaching for that object at the margin of my desk. I looked up and met those eyes, and for a second, I thought it was my imagination. No, it was real; somehow, that tiny object got her attention, and she was asking questions. I kept my spirit and answered as best as possible about the purpose and design strategy involved. She seemed intrigued about the whole story, but the damn thing did not work to prove something more, so she concluded harshly – "You should build a larger one; it is too small; I do not think it will be loud enough." And then, just as you snap your fingers, she left, and I became transparent again.
I learned something about that day. I learned that following your heart is not easy, and most of the time, it pays a lot to take a step back to see better where your inner compass is really pointing at. For me, back then, the journey was just beginning.
Build Quality and Technology Inside Raidho TD1.2.
To conclude, the build quality – is flawless. Everything speaks about no stone left unturned from the aluminum speaker baffles used to bolt in place the drivers, high-quality binding posts, and the inner crossovers with Mundorf parts and Nordost point-to-point wires.
100% developed and built in-house by Raidho, the drivers are unique and revolutionary: the legendary planar magnetic tweeter of extremely light, low weight, further improved diaphragm; and a mid/bass drive unit with a powerful magnet (N52 Neodymium) coupled with an underhung titanium voice coil (even using a square-shaped wire that eliminates air in the voice coil windings leaving no possibility for air gaps to interfere with the magnetic field), a drive that can indeed keep up with the ribbon tweeter and make it all sound as one.
All of this should set the premises for a sound much bigger than the speaker's dimensions is suggesting.
Test Equipment.
I have been through different test scenarios for over six months already.
Trafomatic Audio EOS
Integrated amplifier (see the full review here), my daily driver tube amplifier, push-pull 120 W.
Chord Stack
At my place, I was privileged to hear the Raidho on a full Chord stack: Chord ULTIMA Pre 3 / Chord ULTIMA 5. The source was also Chord M Scaler and Chord Dave.
Auralic G2.1 series
Also, my daily source for the speaker system is Auralic Aries G2.1 streamer and Auralic Vega G2.1, a perfect combo I am very fond of.
Sound Performance.
Psi: the story 'form' in the psyche, freedom from imprisonment, self-mastery.
The first sound impression is always significant to me. We should only judge with proper proof and, beyond a reasonable doubt, well-established impressions and comparisons. But let's face it; when the first song shows such a transformation, keeping your excitement at bay is very hard.
I just discovered Alabama Shakes with their 2015 'Sound and Color" album, and it was still in my playlist when I pressed Play in Roon, sending live flow through Raidho's for the first time.
"Sound of Color" (Tidal / Qobuz) bursts with vivid, almost tangible hues. Bold, elastic sounds with such transparency overflowed my senses. It was invigorating, a liquid performance with psychedelic accents coming from everywhere.
Many audiophile aficionados will get very excited when small speakers soundstage royally impressive. Good small speakers, if correctly set up, they all do. Showing something right before you while sustaining the whole ensemble spaced perfectly in the back is another story.
1. Sound signature
Raidho's main technical objective was to portray a colorless sound. That does not mean bright or harsh. It is about extreme details without a trace of brightness fatigue with effortless dynamics and speed.
So, do not expect a specific Raidho's sound beyond linearity and extreme technicalities. Raidho greatly exceeds expectations in sound size, details, and precision. There is no clear sound signature attached to it; all I could come up with as a describing word is – transparency. When the sound is so clear and precise, all that remains is the sense of looking through a glass that is not there anymore; it just vanished. Perfectly transparent.
The best way for me to get a sense of it was by listening to Eric Clapton's "Unplugged (Live)" (Tidal / Qobuz) masterpiece, a perfect source of abundant details, plucked chords, finger touches from the most delicate ones to the full bas reverberation of the guitar body.
The details were out of this world. I was listening with a good friend, and I could not help myself – "Jesus, it sounds so detailed and transparent, like I am listening to Susvara right now". Hifiman Susvara is still the king of detail retrieving, transparency, and sense of attack of the instruments in the headphone's realm, an almost undisputed status.
2. Detail Retrieval
As I unveiled already the spectacular details of this Raidho's planar tweeter, we could jump directly into this and try to complete the picture, as hard as it is to describe it. The absolute quality of those tweeters is incredible finesse and effortless precision. Hearing so much without becoming too much or too bright is just outstanding.
The details add to the clarity of the voice, and hearing those unheard-before microdetails in the metallic instruments with such a natural timbre is a wonder in itself.
Extending the unreal details to the singer's voice brings emotion and naturalness that exceeds the wildest desires. Voice vibrations, the sense of space, and perfect positioning create a highly emotional presentation.
Concha Buika's "Volver, volver" from "Nina de Fuego" (Tidal / Qobuz) is a perfect example of an incredible masterpiece voice. Buika's voice will probably sound majestic everywhere, but I promise that the extra details and transparency, married with the perfect tonality and dynamic, will make you speechless.
"…the TD1.2 is not at all hyped up or overly "hot" sounding, as is often the case with forward-sounding speakers. On the contrary, the TD1.2 is remarkably revealing without sounding forced or aggressive. Its grain-free, detailed-without-brightness quality is one of its endearing attributes, actually.

Kirk Midtskog, The Absolute Sound
3. Transient Response
"Hearing is believing" True, all the way.
For a long time, I did not understand what was mumbling about my friend Sandu (the one and only host of this place) when he talked relentlessly about transient response. Now I know – the characteristics define mainly the start/stop speed of the drivers.
Being able to stop very quickly, the drivers will not contaminate the next inline start momentum, preserving the integrity of each impulse. That will translate into a more natural sound and significantly impact the instruments' tonality. So, it is about more than just the speed and control of bass notes. It is mainly about the sound's immediacy and the instruments' and voices' right tonal characteristics. When you hear a perfectly voiced instrument with the proper impact that will not linger more than dictated by the digital-to-analog converter, then you know that the transient response is lightning-fast due to the drivers being very fast in the first place, exactly how a proper DAC is imprinting the rhythm at the other end.
Not many manufacturers will talk as plainly about the transient response speed as Rob Watts, Chord's Dave and M Scaler father, or Raidho's marketing materials trying to explain the vast benefits of their driver's transient response speed (see an exciting Q&A session put together by Sandu). It is not an easy subject; most companies will hide behind undefined terms like "musicality" or "non-fatigue, easy listening".
A few brave ones will do the impossible to excel in this category. The benefits will be huge in the end, and the natural voice and impact of the instruments will leave a mark on the listener for a long time to come. The emotion of a perfectly translated voice and instruments in the recording space is sometimes heartbreaking, like life itself.
4. Soundstage & Depth
Soundstaging is outstanding. Wide, wide, wide…as my guest listeners affirmed. Depth is also very good, with an interesting twist. Rather than portraying the soundscape as a large imaginary terrarium whose front is near the plane of the speakers — starting near the back of the cabinets and then continuing rearward from there — the TD1.2 also projects out into the listening area in a way that includes a good deal of the space between the speakers and the listener."

Kirk Midtskog, The Absolute Sound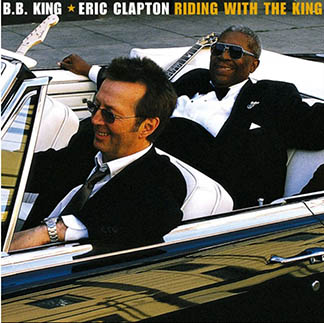 On "Riding With The King," (Tidal / Qobuz) an enormous collaboration between Eric Clapton and B. B. King, the Raidho TD1.2 is magnificent. The level of detail and separation creates a breathtaking soundstage, perfectly positioning those two marvelous singers. Clapton's supportive voice fills out and surrounds King's stinging single-string playing. The performance rendered by Raidho is unmistakable, a stunning work.
The Essential Stevie Ray Vaughan and Double Trouble (Tidal / Qobuz) gathers two discs of the late blues guitarist's work. Especially "Tin Pan Alley (AKA Roughest Place in Town)," piece dropped superb soundstage and attack with incredible clarity.
Here, the speed and precision of Raidho bookshelves depicted the soundstage's incredible depth and airiness. The immediacy of the chord's sound and the natural reverb completely describes the space in which the song lives.
5. Frequency Response
I struggle to split the experiences into audiophile terms like bass, midrange, and treble. Please, dear reader, don't be upset about this, especially if you reached so far by now. I promise you won't leave empty-handed.
Better, let's talk about music, a much rewarding challenge in my experience.
For example, what about Opeth and their early work three-disc compilation "The Candlelight Years"? "Credence" (Tidal / Qobuz) is quite a piece that should be advertised as "do not try this at home!" The bass is tremendous and earthshaking, initially coming from far away and building up like Thor's hammer strike a few feet before you. It is rewarding, and I never felt I wanted more. I suppose the quality of the bass, the immediacy, and the correctness of the impulse are the necessary ingredients for that track to sound as majestic as possible. The incredible details of the guitars define the airiness and transform the whole space.
"Epilogue" is another guitar masterpiece that completed the understanding of what Raidho's small appearance but huge sound could create. Not fearing for a second of the bright side of things, having the perfect confidence in that articulate and powerful 45Hz and beyond, detailed, and lightning-fast bass, I completely trusted the effortless reserves of power and enjoyed the album as never before. Just be cautious – you will definitely listen too loud!
The bass was incredible in my place, even if, somehow, my room stands for a "bass eater". Every bookshelf that tried the bass competition in my room failed. Raidho's TD1.2 is the first accomplished student in this category; the 45Hz declared bottom end sometimes seems conservatory, and I could swear that I felt a lot more than that. But it is just a tiny bookshelf, and still, the quality, the impact, and the detail of the bass are so impressive. I am really grateful; absolutely well done, Raidho!
I discovered this incredible record last year, "John Coltrane and Johnny Hartman" (Tidal / Qobuz) title speaks for itself. Coltrane's playing is beautiful, sympathetic, and still exploratory throughout the session. At only six tracks, about half an hour, one wishes there was twice as much music.
The voice sounds incredible with Raidho's petite siblings. It has proper weight and perfect tone; the extreme details entirely showed the correct recording space.
It was such a convincing and thrilling experience hearing for the first time on TD1.2 "They Say It's Wonderful," and the rest of the record just flowed through me, and the time-shifted into another dimension. That incredible midrange comes from the presentation's perfect transparency and the natural weight of the sound, and it sounds absolutely gorgeous!
"Melanie de Biasio – No Deal" (Tidal / Qobuz) is also a glorious example of a fantastic voice with brilliant tone colors fleshed out. I welcomed all that added presence and substance, that lucid, uncluttered intelligibility. TD1.2 is not simply shouting details at you; it is a far more refined performer.
With all that extra effortless weight at its disposal, Raidho succeeded in capturing all the details in the upper frequency and displayed a perfect decay so you know when the note started and where it should end in a more coherent performance than I ever heard before.
The slow piano notes that solely accompanied Melanie on the "With All My Love" song were perfectly laid out so we could discern the recording space and gain insight into the player's technique.
The treble definition of Raidho's ribbon tweeter is incredible, with all that ultra-transparency, effortless precision, and stunning refinement while keeping all that in perfect control.
This presentation is down to the extra weight and definition, not just at the bottom end but on all frequency's spectrum. But there is more than that; it is about the coherent space and timing between instruments and the right amount of energy delivered into the right place at the right time due to the seamless integration of the drivers. That relaxed sense of unhurried music and, at the same time, incredible dynamics when required is invaluable for really enjoying music, any music.
Hygge.
The word Hygge("hooga") dates back to around 1800, at least in the meaning it has today. However, various definitions of Hygge can be traced back to the Middle Ages, where a similar Old Norse word meant "protected from the outside world."
If you are still here, after so many words, mine, or others, you may wonder what happened with my journey left in the pitfall of that rainy day so many years ago. A few stories will be left for another time… However, one of many still needs to see the dark words on this white paper (or vice versa if you choose to use the dark theme on our new website).
Last year I was fortunate enough to spend a few days of my summer vacation in Denmark. I was at Raidho's home, maybe not in the same city but for sure in the same spirit. Copenhagen was an experience that I hope never to forget.
Our choices will define the journey and lead us on one path or another. Something is entangled and bonded forever, and we rarely see glimpses of those incredible connections that we can only call coincidences. But there is no coincidence that I traveled with my soul mate, the warmest, best, brightest, and most beautiful green eyes I could have ever hoped to meet in this life. It cannot be a coincidence that I discovered the essence of Hygge together with her, my wife. So, it was not a coincidence that she was always my Hygge, half of my soul, the good part of my life, even back then when I had not met her yet…
Hygge is more profound even than that; it is the well-being of everybody; it is about taking time away from the daily rush to be together with people you care about, to relax and enjoy life's quieter pleasures.
I remembered for a split second that day from school, and I wondered how fortunate I was in the end. I must confess that I met the green-eyed colleague from the past, again, just a few years back, and I found out that she has no recollection of that day in school or anything related. Now I am grateful. It was no coincidence that I took this road; it cannot be. I was in love with my girl's green eyes from the future; I know that now; I just could not possibly have seen that back then. But I felt it somehow…
And learning about Danish culture, design, innovation, and heritage just before meeting Raidho and their spectacular speakers cannot be another coincidence. From the "New Nordic" advancing Danish cuisine to their DNA of questioning conventional wisdom and coming up always with something better, from relentless search for simplicity, functionality, and elegance in furniture design starting with midcentury landmarks to excellence in audio technology from the latest years, the Danes are a wonder in today's world realities.
The TD1.2's resolution gap was unexpectedly pronounced. It rejigged my own game and appreciation for what's possible… The TD1.2's extra growth past my comfort zone of prior encounters set a new mark. It had me play in a higher league and octave. It meant a jump not a step… It was a proverbial have cake and eat it moment.

Srajan Ebaen, 6moons
System Matching & Burn-In.
Raidho recommends at least 250 hours of burn-in to reach a perfect alliance between drivers and the expected coherence. I can confirm that initially, there was a slight disjointure between the deep bass and treble/midrange frequencies. As time passed and the TD exercised the muscles, the effect was less visible, the speakers opened more in the midrange, and the bass came in line with perfect positioning and timing. That minor congestion from the early beginning left the space for an effortless, articulate, and elastic presentation.
Let's have a quick preview of Technical Information:
Topology: 2 way
Bass Loading: Bass reflex Port in rear, Impulse optimized – Conform
Drivers: 1 x Raidho TD Ribbon Tweeter; 1 x 6,5" Raidho Tantalum; Diamond midbass
Crossover Point: 2.4 Khz stepped slope
Frequency Range: 45Hz – 50 kHz +/-3 dB
Sensitivity: 87dB 2,83 V/m
Nominal Impedance: 6 ohm
Power Requirement: 25 -125 Watts
As we can see from the specs, we can still have the cake even when we eat it, as Srejan Ebaen put it nicely. Why is that? Well, we have a small bookshelf that, defying the physics lows, can go down to 45 Hz, and after that, is slopping graciously even beyond; the same tiny speakers has now a decent sensitivity of 87 dB in 6 Ohm, a much better figure than predecessors; and power requirement is not quite humongous as we can expect. Even Raidho is advertising their TD1.2 as nicely driveable from not-so-powerful tube amps.
AURALIC Aries G2.1 + AURALIC Vega G2.1, Trafomatic EOS integrated
My daily driver amp is Trafomatic EOS integrated, with plenty of power for a tube amp as it is a push-pull design, updated now with KT170 power tubes and some NOS like Sylvania Gold Brand and RCA. I am also using the AURALIC G2.1 streamer/DAC combo. All power cables are Crystal Diamond Series, a mix of Reference2 and Ultra2, the same for XLR interconnects and speaker cables. So I started the session in this configuration and was very impressed by the small Raidhos.
Let's enjoy some music and see how I feel about this configuration. Remember that all these are my opinions based on my experience, taste, music, and room… you got the point; there is no recipe for something that you, and only you, can love or not.
Fink's "Sunday Night Blues Club" (Tidal / Qobuz) was such a revelation to me; the instrumental from this album is extraordinary: guitar placks and a deep bass far away in the background, soft and beautiful, a perfect contrast between the quick metallic attack of electronic guitars, the reverb of the voice and the smoothness of the bass thump on the 3rd track – "Little Bump."
With Trafomatic and AURALIC stack, the Raidho TD1.2 soundstage was the full room, and even beyond, there is a special holography in Fink's work and a mix of unexpected and highly dynamic sounds that will shock you when you'll listen to an effortless speaker like Raidho. The liveness was intoxicating, and after a long time, I did not feel the urge to see how the next track would sound. It is an excellent sign when that is happening that all things are in place, and all that matters is the music.
Another beautiful album landed in my lap, Ben Webster – "At the Renaissance (Live At The Renaissance, Hollywood, October 14, 1960), (Tidal / Qobuz). The recording is not one of the best, that is true, but the genius of Ben Webster is quite enough to hide all the imperfections with an outstanding finesse of percussion, great surroundings and atmosphere, a beautiful soundstage, and great music.
On the second track, "Stardust," I could hear everything from the crowd completing the music; I was instantly there at Ben Shapiro's jazz club; I imagined the people at the tables, the cigars smoke, the glass moving around sounds, most of it I suppose you can hear it in the mix so we're not only my imagination, the venue atmosphere was grandiosely recreated. The sax sound so analog, so organic, even if the recording is not up there with the modern times, but you know what, I started to appreciate those imperfections and the actual life of these old recordings. And Raidho depicted all that at an incredible level, with such finesse and detail, clearly not from the 60-ties.
In conclusion, I am completely and utterly satisfied with Raidho's performance on Trafomatic EOS. The tube midrange openness, the finesse of the highs, the scene holography, everything is shown by the speakers in a truly magnificent way. I did not expect such details and delicacy, and I was sometimes so immersed in the music that I forgot to write any notes or stick to the plan. So yes, even if EOS is not a pure SE tube amp, Raidho brought out all the best in tubes and clearly showed how much I missed before and, being totally honest, how good Trafomatic EOS really is.
I am not ignoring the source; AURALIC had a big chunk of the performance plate, but I keep this story for later – wink, wink 🙂
Chord Dave (with M Scaler), Chord ULTIMA Pre 3 / Chord ULTIMA 5
First, allow me to graciously thank you, Lucian, for giving me the opportunity to appreciate that state-of-the-art Chord setup in my home!
In short, it was a meticulously arranged setup with 3D Lab Nano network transport (or AURALIC Aries G2.1), Chord M Scaler, and Dave, Chord ULTIMA Pre 3 / Chord ULTIMA 5 power amplifier. All those were sorted with A Charlin (Roboli) Stars cables, and I mean everything: network, interconnects, power, and speaker cables. Something challenging to test and achieve in a usual manner.
I can't keep the suspense any longer, my friends – YES, Chord / Raidho combination is the absolute best! YES, Chord is the perfect match for Raidho; long live the newlywed couple! So if there is a recipe for Love, really, this is it. I will explain as much as I can, and listening to some more music definitely will help.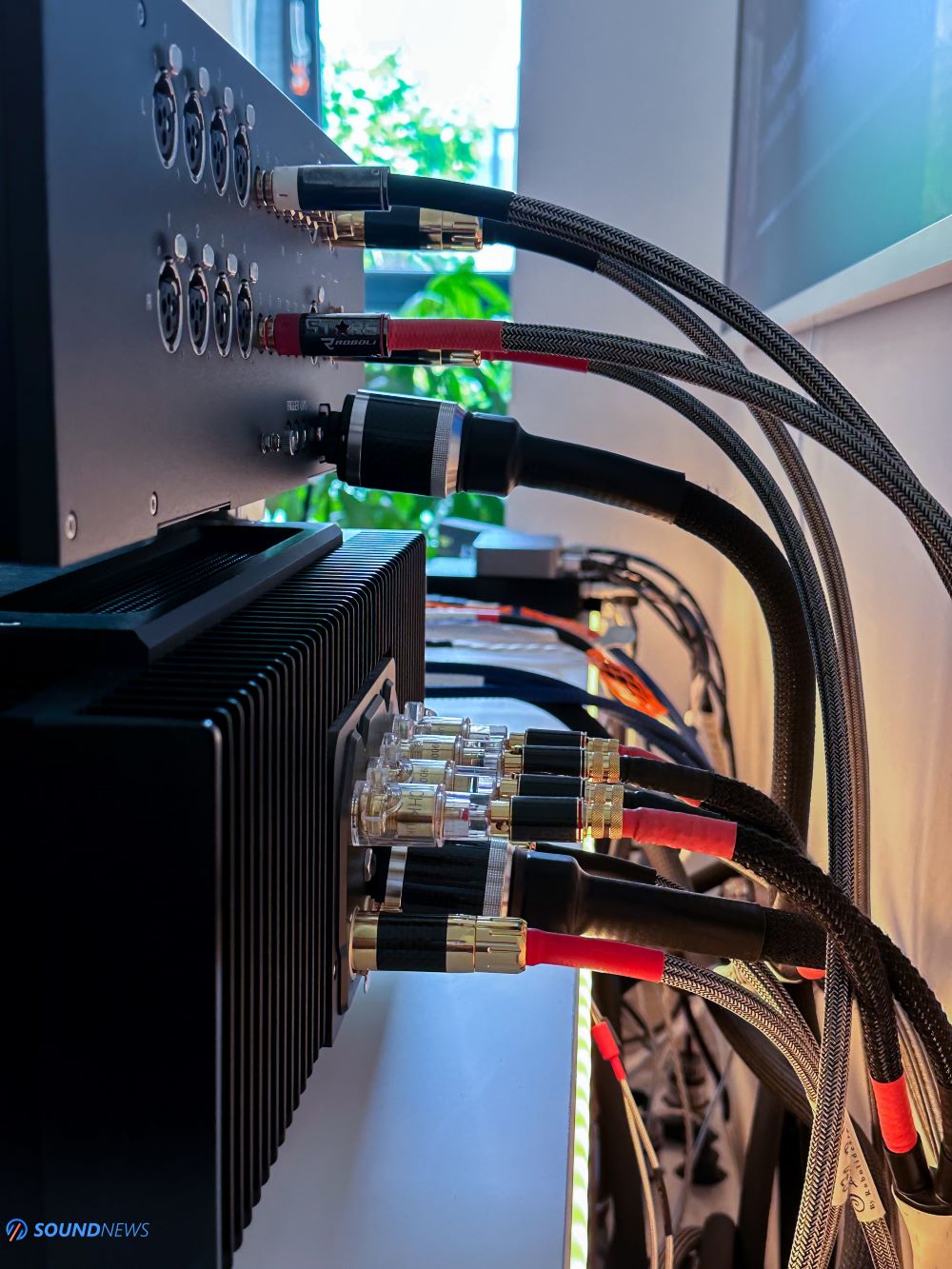 Since I discovered the jazz trio Britain's GoGo Penguin, I was instantly in love with their forward-thinking post-bop with indie, rock, and electronic accents. "Man Made Object" (Tidal / Qobuz), a 2016 follow-up on the previous albums, achieved all that without any electronic instrumentation.
The Raidhos driven by the Chord stack became a different animal, with more incredible speed and attack, Dave's utterly realistic details, and the bass shown in the entire force.
There is a reason why this combination work so well. Chord and Raidho share many common qualities: extreme details, perfect tonality, and effortless sound. These values have been cherished and perfected over the years by both companies. The Englishman took over the Vikings this time and didn't let the grip off for a second. The bass was so good, so rewarding, so full. Really incredible for such small creatures. I was ecstatic about how good this album sounded.
Bettye Lavette's big, fearless, and confident voice from "Things Have Changed" (Tidal / Qobuz) brought a powerful and incredible Bob Dylan-written music presentation. Raidhos sounded ferocious and insightful, with a most distinctive soul coming from the singer's voice. I will call this incredible immediacy, I do not know how else to describe it.
I have listened to this album many times on different speakers, but nothing compares with how strong and real this incredible couple sounded together. A "little" more power (300W of goodness), speed, and perfect tonality of Dave/M Scaler can transform Raidhos from excellent-sounding speakers to genuine reference machines. It is definitely another level.
I hope to listen in my system to the very new Chord ULTIMA Integrated, one of a kind, announced this year at Munch High-End. If all the punch, speed, and naturalness are kept in place from the Chord's older siblings, even if not so powerful, it could be a fantastic alternative to drive Raidhos to the extent. One could only hope 🙂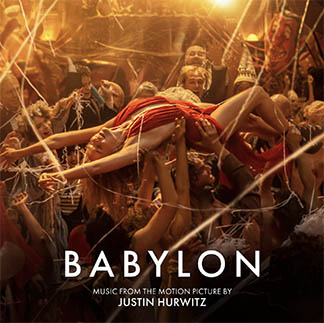 That being said, let's squeeze in the last piece of music that delighted me for the loan time of Chord's stack. "Babylon" (Tidal / Qobuz) movie from this year was an epic madness of pure cinematography and music. I felt reinvigorated and confident that "good old times" were not over yet.
One track, "My Girl's Pussy" traveled beyond vulgar and landed in the humor land; it was a long time since I had such a good laugh from some lyrics. Posted in the movie's context, it was a brilliant "madness," it sounded as it should, with a soft shy voice and excellent swings "how the artist intended". I hope this is a good tone to almost conclude the story and a perfect reminder not to take us so seriously. Things are not black and white, and Thank God! we have beautiful colors and shades all around us.
Conclusion.
I haven't touched on the price of the Raidho TD1.2 yet. Let's face the elephant in the room now. These speakers come in at a cool 24K Euros without the stands, and if you want to go wild with colors, there's an extra cost for that. All that cutting-edge technology, top-notch materials, exquisite finishing, and years of dedicated research certainly carry a price tag. Now, the big question is, does the Raidho TD1.2 amount to more than just the sum of its parts?
These are true thoroughbreds. No expense is too great. No detail has been left to chance. The TD series are true destination loudspeakers. The last loudspeaker you will ever want to buy.

Raidho's website – https://www.raidho.dk/td-series
I took the liberty of quoting Raidho's marketing because, truth be told, they hit the nail on the head. Here's the scoop: If you find yourself in the same boat as me, sailing the seas of a relatively cozy room (under 30 sqm), and you're yearning for the unattainable trio of transparency, detail, speed, and unadulterated tonality, all without the hassle of mammoth-sized floor standers… well, here's your golden ticket. Trust me, scouring the corners of the Earth for these pristine qualities would be like chasing a mythical beast. You're in luck though – you can audition, seek guidance, and snap up your very own set of Raidho speakers right here in Romania, at AV Store – www.avstore.ro – or through other fine distributors across the globe.
"Put your money where your mouth is!"
I must admit the first time I encountered this saying, its raw honesty took me aback. But you know what? It's spot on. What better way to exhibit unwavering dedication to your passions and convictions? So yes, you got it straight – I fell head over heels for the Raidho TD1.2 to such an extent that I took the plunge, put my money where my musical heart is, and dived right in. And guess what? I'm still riding the euphoric waves of the honeymoon phase.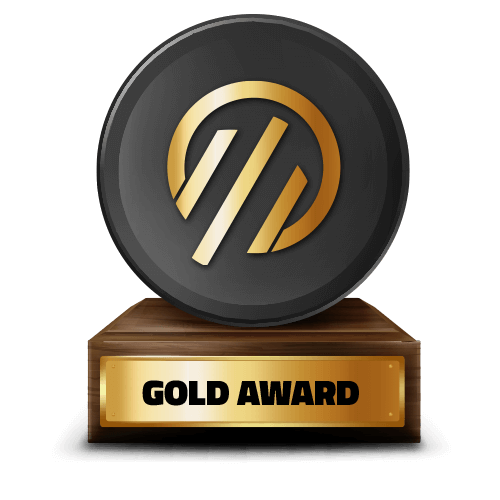 Now, a final word.
Dear reader, if you're still here with me, first and foremost, a massive thank you! This has been quite the odyssey for me – a rollercoaster ride of emotions, moments of doubt, and sheer elation. I'd love to hear your take on what could be tweaked in my escapade and what resonated with you. My journey is fueled solely by my passion for music and the tales it weaves, and I'd genuinely appreciate your insights. Until we meet again, stay tuned for more captivating stories on the horizon.