Cambridge Audio introduces CX Series 2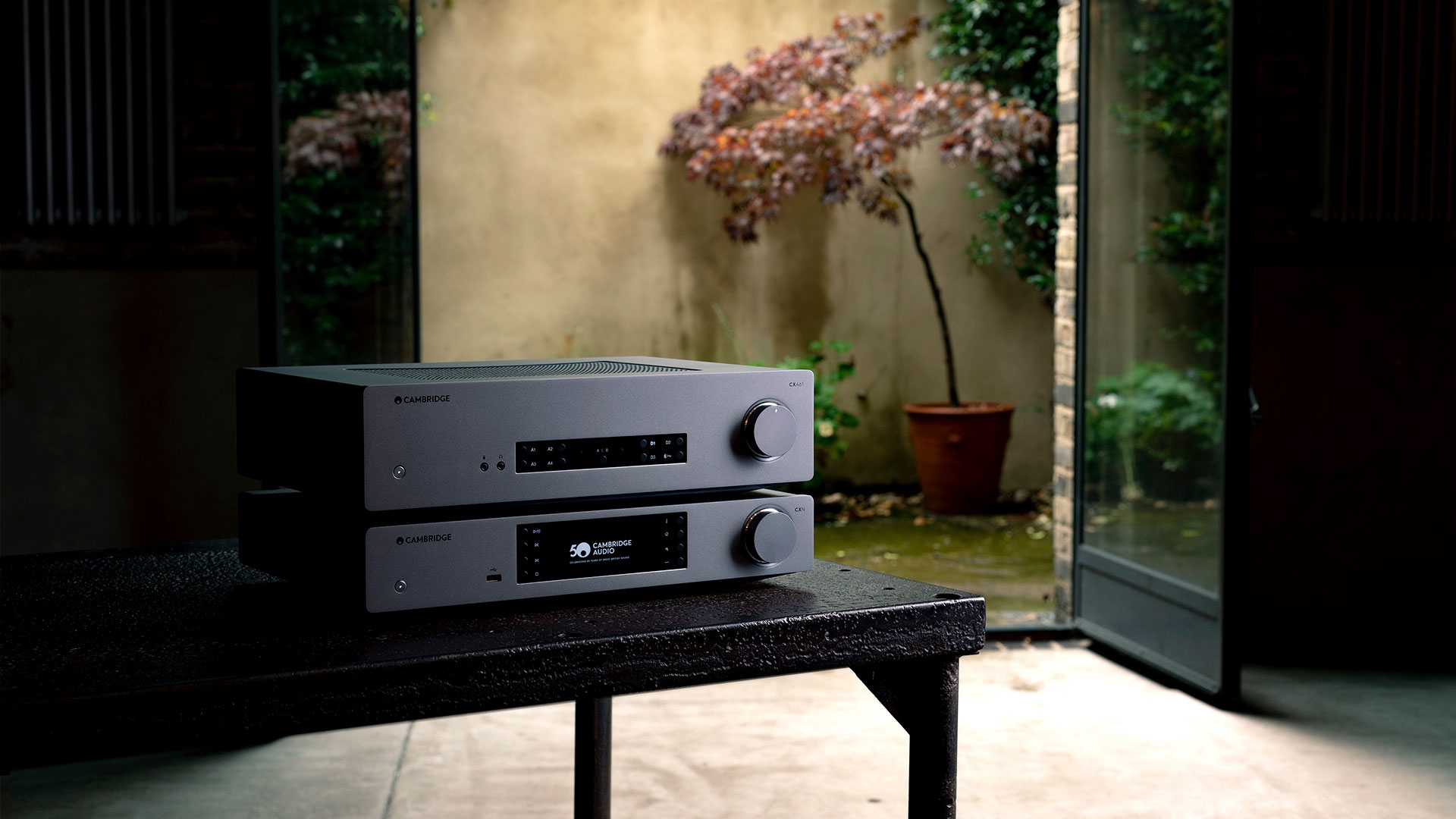 THE SOUND OF PROGRESS
For five years, Cambridge Audio's CX range of two integrated amplifiers, a network audio streamer and a CD transport, has been wildly successful and widely acclaimed. Five years is a while, though – technology seldom stands still. So what does progress look like here? What does it sound like?
stands still. So what does progress look like here? What does it sound like?
CXA61
INTEGRATED STEREO AMPLIFIER
CXA61 is designed to bring you closer to the music you love. It's designed to put you right at the heart of your favourite recordings, telling you the story of every note in the most natural, most effortless, most detailed way imaginable. Analogue or digital, lo-fi or hi-res, CXA61 lets the music take you where you want to go.
CXN (V2)
NETWORK AUDIO STREAMER
Everyone loves the convenience of digital audio. Nobody enjoys the compromises digital audio playback sometimes involves.
That's why the CXN (V2) is designed to provide the effortless accessibility of digital audio, but with the uncompromised sonic excellence of Cambridge's 50-plus years of hi-fi experience. Ease of use meets quality of performance.
CXC
CD TRANSPORT
The compact disc format has been around long enough to include an enormous catalogue of music of all types. Even the most evangelical devotee of music streaming will concede there's plenty of life in the little silver disc yet. CXC will let you extract every last drop of musical enjoyment from your CD collection.
CXA81
INTEGRATED STEREO AMPLIFIER
All the research, all the development, all the time and effort that's been expended on CXA81 has been for one reason alone: to make this the most accomplished and absorbing integrated amplifier ever offered at the price. CXA81 has been designed and specified without compromise, in order to deliver the complete musical picture.