FiiO pushes to perfection its newest M11 Plus LTD digital audio player
Two years ago, FiiO shaked the DAP market by introducing a new player that not only presented a clean design, but also elevated the audio performance, redefining what it means to be portable, cool looking and great sounding with their newest portable gizmo, the M11 DAP.
FiiO didn't stop there as few months later M11 PRO was presented, outperforming the already great sounding M11. The DAC chips have been upgraded from mid-tier AK4493 chips to something much higher, to the famous AK4497. Its boring op-amp based headphone amplifier section was replaced by something cooler and way better measuring: the flavor of the month THX AAA-78 in a dual-mono configuration. Everything felt fresh and new again with their portable music making machine.
Although presenting an immaculate sound quality, even the M11 PRO had its own Achilles' heel: it couldn't quite match the speed and the user interface of a flagship smartphone, due to an outdated System-On-Chip and OS.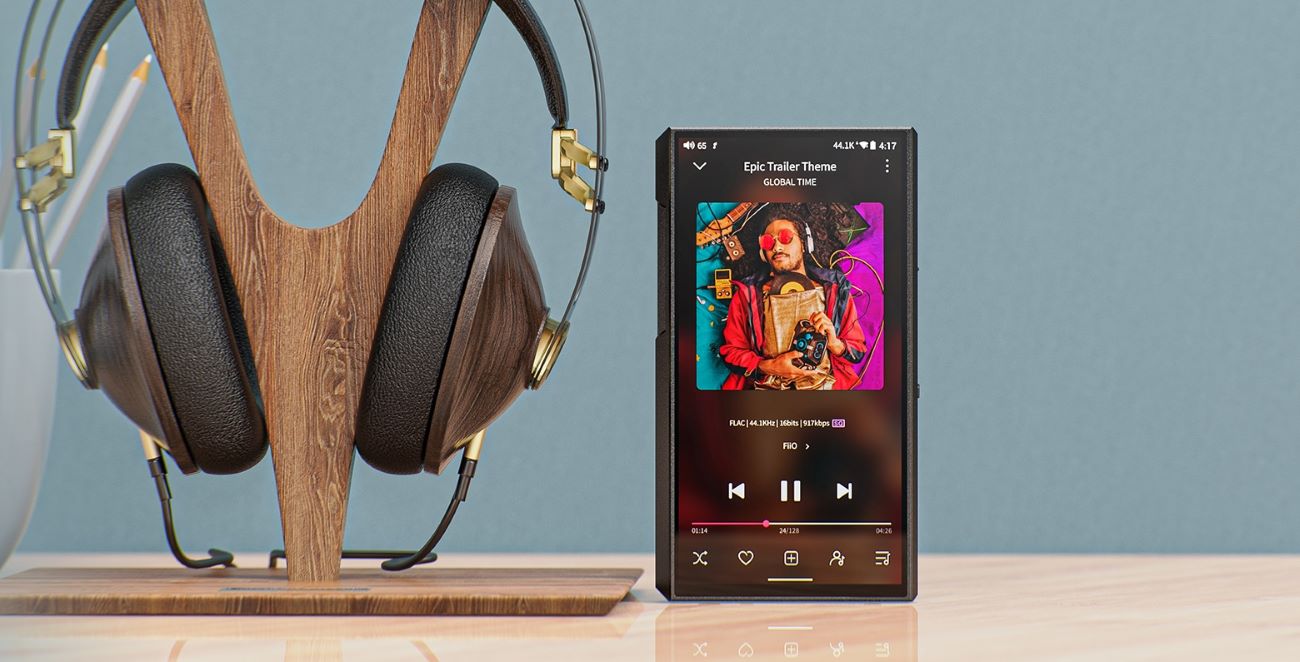 FiiO is well-known for its continuous strive for perfection and the new M11 Plus LTD confirms that cutting corners is not something that is flowing through their veins. The new M11 Plus LTD solved the sluggishness of the original M11's by using a much faster Snapdragon 660 System-On-Chip. Its RAM memory expanded from 3 GB to 4 GB and the screen size widened its horizon from 5.15" to 5.5" for a better maneuverability and user experience.
All those changes made it jump 3 generations ahead, from Android 7.1 they landed on Android 10 , which seriously improved the operating speed and smoothness of the OS. FiiO put on a plate the latest Bluetooth version 5.0 and significantly increased its read/write and charging speeds.
In the world of portable audiophilia, FiiO knows the unending DAP vs portable dongles battle, a serious dilemma that needed to be addressed as soon as possible. A few years ago, one could think that the DAP days were over, but it is far from that, as DAPs are becoming more and more popular, getting better and better sales.
The M11 Plus LTD solves the sluggishness of older DAPs, so you could navigate through your music library with ease or quickly and conveniently streaming your favorite tracks via third party apps. Add a femto-second crystal oscillator, a unique looking honeycomb design, over 11 hours of continuous playback and now you don't have a single reason to prefer your smartphone and USB dongle over the sleek and powerful M11 Plus LTD.
In case you are wondering what the LTD means, it stands for Let The Ding be your Dong.
Price is TBA.
More about it, right here.