exaSound unveils the new s82 Mark II Streaming DAC and Roon Server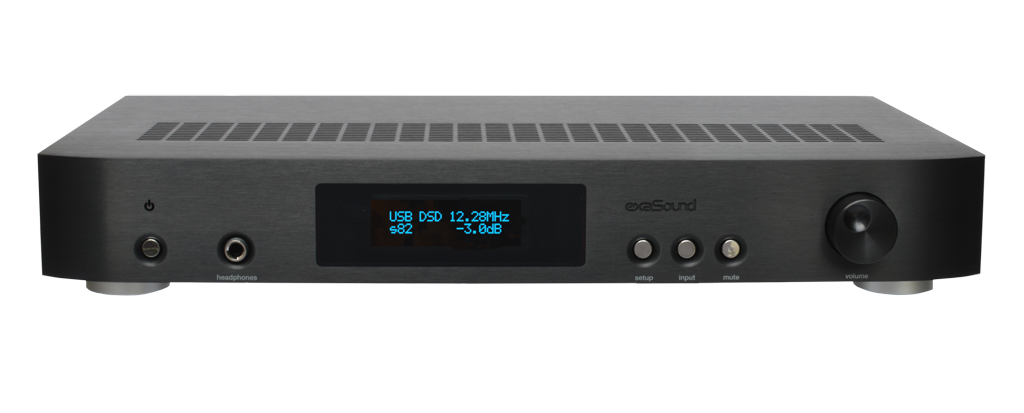 The s82 Mark II Streaming DAC takes the technologies introduced with the s88 DAC to the next level. The s82 Mark II comes with built-in Roon server with Intel i5 CPU, 16GB of RAM and 2 to 6TB SSD storage.

Featuring a reference-grade 32-bit digital-to-analog converter, Roon Ready streamer and Roon server in stylish full-size mono-block enclosure, the s82 shines with ergonomic simplicity and sonic excellence. With refinements like autonomous balanced and unbalanced I/V stages and exaSound's unique three-way galvanic isolation, ultimate resolution volume control and high-performance headphone amplifier, the s82 Mark II will uncover every detail in your high-resolution music sources, allowing you to hear the music just as it was recorded. s82 features proprietary asynchronous USB streaming, ASIO and Core Audio drivers and FPGA core to achieve 32bit, low-jitter, bit-perfect signal path. s82 will play natively DSD encoded files and streams up to DSD512, DXD 352.8 kHz, PCM and MQA up to 384 kHz. With state-of-the-art performance, easy operation, remote diagnostics, online updates, upgradable output stages and exaSound's acclaimed customer support, the s82 Mark II Streaming DAC and Roon Server will be the all-in-one digital core of your music system for years to come.
What's new and upgraded in s82 Mark II?
Intel i5 server module for hosting the Roon Core
2 to 6 TB internal SSD storage for music files
RAM upgrade from 8Gb to 16GB
Two additional USB 3 ports and new USB-C port
New firmware version 53 with improved user experience
The s82 Mark II DSD 512 Streaming DAC and Roon Server is available for purchase on exaSound's website starting at $7,599 USD and $9,879 CAD.