Trafomatic Audio handcrafts Rhapsody – a high-end tube integrated amplifier
The rock stars behind Trafomatic Audio starting teasing an upcoming high-end integrated amplifier on their facebook page. Trafomatic Audio's core values are sound quality first, gigs and laughs, loud guitars in the background and the rest could wait, but I must confess…their Rhapsody looks and feels like a proper integrated amplifier from any point of view. Rhapsody rocks 20W per channel, it has an input sensitivity of 0.4Vrms, an input impedance of 47K and it's capable of driving either 4 or 8 ohm loudspeakers. It features four 300B and two 6SN7 valves and you can head-bang to the rhythm of the music thanks to its double VU meters. Three pairs of RCA inputs are being provided and a pair XLR input, so you can hook it up to multiple digital or analog sources.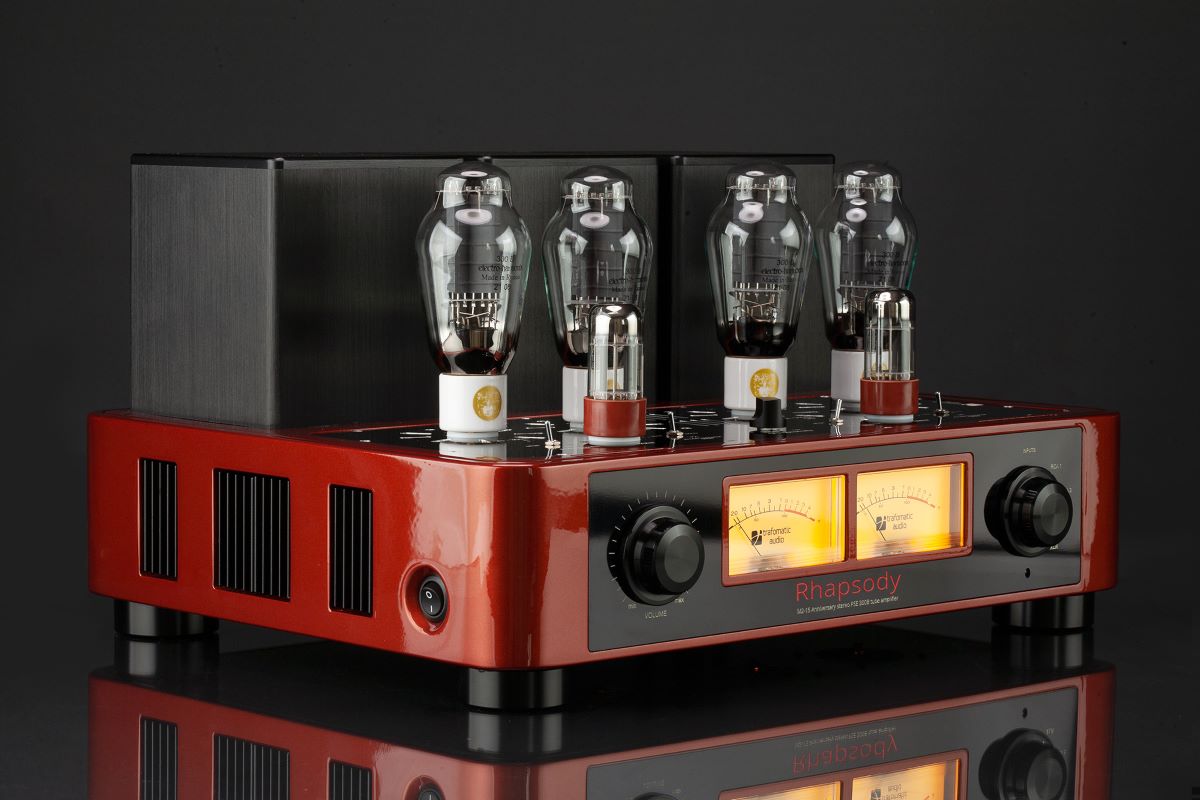 It fights in the heavyweight category with 32 Kg (70.5 lbs) of audiophile goodness and you can start drooling over as it will cost you a pretty penny. European MSRP sits at €18.000, please contact your local Trafomatic Audio dealer for a price in the local currency.
Cherry Red tube amps? Yes, please!