Topping D70 PRO & A70 PRO Review – The Dynamite Duo
When I think about overachieving HiFi brands that won't hit our wallets too hard, a couple of US-made brands and a few Asian-made ones come to mind. Among them are SMSL, Gustard, Aune, and Topping, which have forever changed the definition of entry-level HiFi. Some of these brands have impressed me so much that I've been recommending them to our readers and viewers for a couple of years now. Fond memories of the Topping's D90 still linger, especially when AKM unveiled their AK4499 first-gen silicon, and Topping's A90 headphone amplifier dared to challenge and even dethrone the best measuring headphone amplifiers on the market. Clearly, these guys were not just about a successful business model; they wanted to show how things should be done at affordable prices, not only in terms of sound quality but also in build and design.
Although some of their smaller products were not as memorable as the D90, the technology used in it, and especially in the A90 (NFCA) made its way into more affordable offerings, allowing people to enjoy high-quality audio without breaking the bank. The only issue I saw with Topping, in particular, is that they were releasing so many new products each year that it was hard for enthusiasts like me to keep up with the trend. I had to focus on the ones that brought something novel to the table, the hidden gems that had the potential to transform into beautiful swans and provide a unique listening experience. Today, however, is one of those days, as I have an exciting story to share about a nifty-looking HiFi stack that feels both familiar and refreshingly different.
The newest additions to Topping's lineup, the D70 PRO and A70 PRO, which I'll be reviewing today, aren't replacing any old products. What's truly interesting is that Topping has taken the bold step of testing different-looking cases, thereby expanding their brand identity in the process. I must say, I really like the changes they've brought forward! The touch buttons, the colorful and fully customizable interface, the uplifting FFT spectrum, and the cool VU meters that react to the music playing, all of these enhancements add to the overall appeal.
Topping has also opted for brand-new flagship silicon from ESS Technologies, and a new encapsulated I/V conversion stage has been carefully crafted from the ground up. Moreover, users can now swap between a 4-Volt or 5-Volt output and even alter its voicing with the help of Valve or Transistor sound modes. The D70 PRO is a fully-featured and fully-balanced unit that comes at a reasonable price of $699, ensuring it won't cause too much damage to your wallet.
Now, let's delve into the complementary headphone amplifier, the A70 PRO, which is even more intriguing for several reasons. It's quite possibly the most powerful amplifier of this size and weight, boasting an impressive output of 17 Watts per channel in 16 Ohms and 12 Watts per channel in 32 Ohms via its balanced outputs. This is certainly bound to catch the attention of those with low-sensitivity headphones. But that's not all; Topping has managed to achieve the lowest measured noise floor they've ever attained and the lowest channel crosstalk, surpassing even their TOTL A90 Discrete amplifier by a noticeable margin (12 dBs to be exact).
The A70 PRO stands as Topping's most powerful and lowest-noise headphone amp and preamp to date. With the help of analog relays, issues like distortion or skewed dynamics are no longer a concern, making it suitable for both a two-channel stereo setup and a head-fi listening station. Just like the D70 PRO, the A70 PRO features a colorful display with touch buttons and the same FFT and VU meters that add a touch of visual appeal to the listening experience. Priced at $499, it's an excellent addition to Topping's offerings, and you can choose between silver and black colors.
As always, I'll be approaching these products as both a music lover and a critic, providing insights and observations that I believe are useful to share with you. But before we move on to sound impressions, let's unbox and take a closer look at these impressive pieces of audio equipment.
Unboxing Experience
If you've had prior experience with Topping, especially with their flagship 90-series devices, then the 70 series arrives in similar packaging. They come double-boxed, generously packed with black foam to ensure safe shipping, sticking to the if it ain't broke, don't fix it slogan. Despite their compactness, the units feel solid in hand, with no wobbling around. Additionally, they are noticeably larger than their 30 and 50-series counterparts, indicating that we're dealing with higher-performance units here.
Alongside the main units, you'll find power cords, a Bluetooth antenna, and a USB type-B cable for the D70 PRO. For the A70 PRO, there's a 3.5mm to 6.35mm headphone adapter, as well as a remote control for each unit. To my delight, the package also includes incredibly detailed user manuals, following their usual fashion. These manuals not only provide useful information such as specifications, inputs, and outputs but also offer in-depth measurements conducted on the most accurate current production audio analyzer, the Audio Precision APx555B. You can take a look at the distortion, dynamic range, noise readings, and even check the treble roll-off for D70 PRO's digital filters.
So far, everything seems to be in order, and I have no complaints. I'm especially pleased with the inclusion of the remote control, which will undoubtedly be of tremendous help in a stereo setup.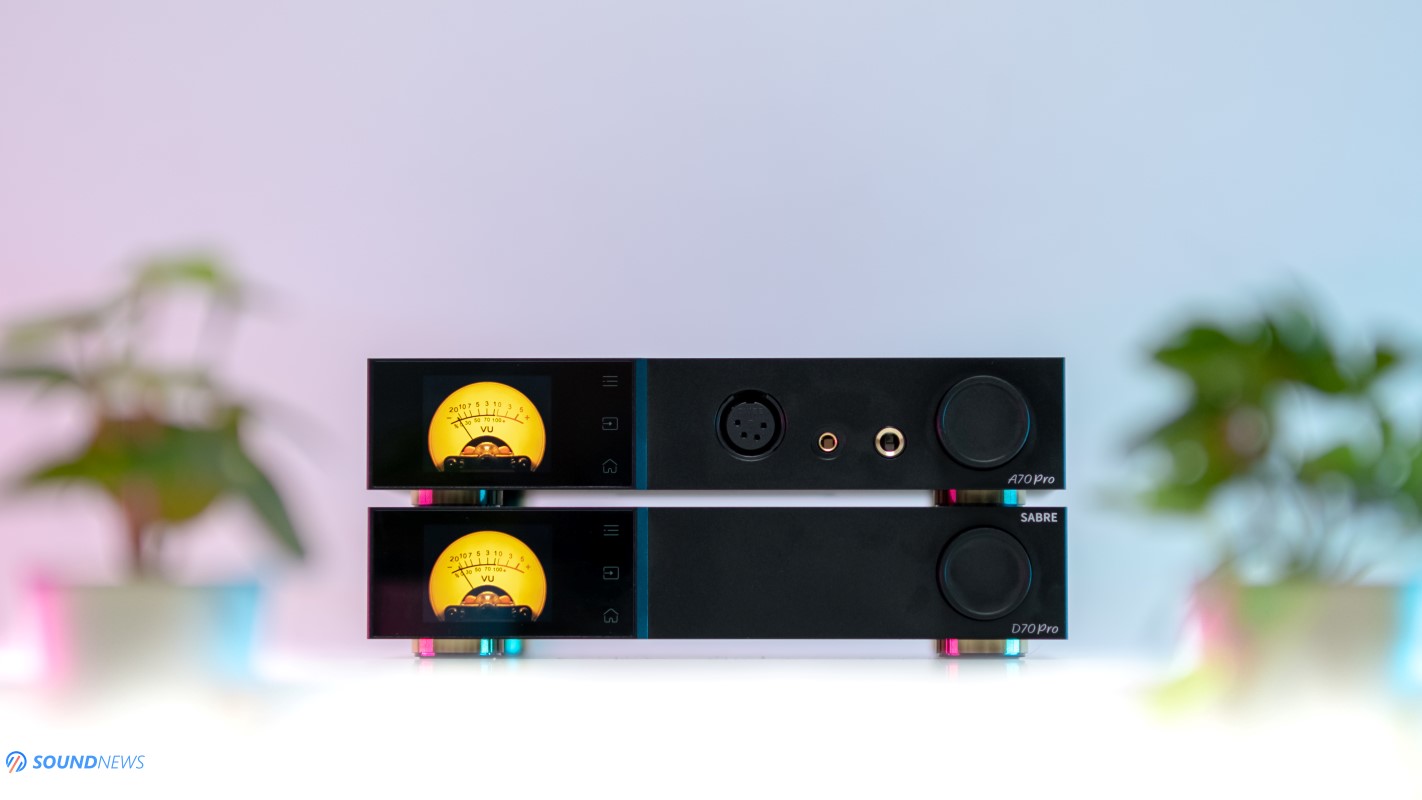 Design & Build Quality
The sleek lines of the 90 series and the RedDot awarded design of DX5 were set aside as Topping took a different approach this time around. It appears that they are once again exploring new design concepts, taking bold steps in trying different-looking cases, expand their brand identity in the process. Although the new look might seem a bit unusual at first, I personally like the changes and hope to see them in future devices. The touch buttons surrounding their displays give a futuristic vibe, and the addition of colorful displays and fully customizable interfaces is a welcome enhancement. As someone who is hypnotized by massive VU meters, it was uplifting to see digital VU meters and FFT spectrums on both units that react to the music being played. Both units have a CNC-machined metallic brick appearance with straight lines and sharp edges throughout.
Topping has embraced traditional minimalism, a design approach now adopted even by high-end audio manufacturers. My daily driver units have similar aesthetics, and I don't mind the simplicity which seems brought forward. They even replaced the oversimplified rubber feet found on the D90SE with much nicer metallic shoes featuring rubber inlays. Not only they are better fitted for HiFi components, they also offer a nicer elevation from the ground, improving airflow and cooling. Since the A70 PRO tends to get quite hot after a few sparring rounds with low-sensitivity headphones, a nicer airflow will undoubtedly help in managing its temperature in the long run.
They may look like four aluminum plates were glued together, but that was not the case. These are unibody cases carved from a single aluminum block with two metal plates attached to the front and back. The front plate is thicker, a common practice in the HiFi world to eliminate wireless interference. All markings were laser engraved, except for the Hi-Res Audio and Hi-Res Wireless stickers. Weighing around ~1.27 Kg (2.8 lbs) each and measuring 222 mm wide by 176 mm deep and 48 mm tall, both units are compact and lightweight enough to be used in tight spaces. Despite their appearance, neither unit gets excessively hot, so you can easily place the A70 PRO on top of the D70 PRO for a neat-looking listening station
Controls & I/O
And just like that *snaps fingers* Topping has done away with all physical buttons and mechanical switches that were present on their previous devices. To power on the units, you will need to long-press on their volume pots. If you add a 3.5mm trigger cable between them, turning on a single unit with the included remote, will wake up the other unit. It isn't a biggie powering them separately in a headphone setup, but that trigger cable feels like a lifesaver in a stereo setup.
Starting with the A70 PRO, we have a neat-looking display on the left, three touch buttons to navigate its user interface, and three headphone jacks in the middle, two of which are balanced outputs. On the right, there's a volume knob which offers a decent physical resistance. This knob also comes in handy when scrolling through the user menu, and if you prefer not to use touch controls, you can always rely on the remote control. On the back, there are a pair of XLR and RCA inputs, and a mirrored symmetry of analog outputs as it can also function as an active preamplifier. Additionally, there's a 12V trigger in case you want to power them with a single remote, a ground/lift switch to address potential ground loop issues and there's an additional EXT input borrowed from PRE90 that lets you connect it to EXT90 for additional analog inputs.
The D70 PRO looks exactly the same, with the exception that the headphone jacks have been removed for obvious reasons. On the back, you'll find the golden digital quintet: USB, Optical, Coaxial, AES, and a Bluetooth antenna socket. Unfortunately, the I2S input has been dropped, which I was hoping to test with a few DDCs and wireless streamers. However, for most users, this shouldn't be a major concern. Two pairs of analog outputs in RCA and XLR flavors are still present, which can be fixed at 4 or 5 Volts or adjusted variably if you need to use it as a DAC and preamp linked to a power amplifier.
Under Their Hoods
D70 PRO is the very first DAC from Topping that utilizes the brand-new ES9039S PRO 8-channel silicon from ESS Technologies. Compared to the ES9038 PRO, which had dominated the market for too long and found its way into thousands of D/A converters worldwide, the latest silicon adopts a new Hyperstream IV DAC architecture (up from Hyperstream II). Using a Quad modulator architecture and consuming less power compared to previous generations, the measured performance remains exceptional, boasting up to 132 dB of dynamic range in stereo mode and up to 140 dB in mono mode. While there shouldn't be a difference in performance compared to the ES9038 PRO, the new hardware mode and reduced power consumption lead to smaller cases, simplified circuit boards, and more affordable prices for the end products. D70 PRO is priced at $699 and their D90SE at $899, but spec-wise, there is very little difference between them.
The ES9039 PRO can be customized to work in mono, stereo, or 8-channel mode with either current-mode or voltage-mode operation. However, current-mode offers considerably lower distortion (THD) and subsequently higher dynamic range, which is why most high-end DACs operate in current-mode.
Since analog amplifiers cannot accept a current input (except for Enleum amplifiers), an I/V (current to voltage) conversion stage needs to be built immediately after the digital signal has been converted into an analog signal. Topping has developed numerous I/V stages, always experimenting for better measured and subjective performance. This led them to a brand new I/V stage called IV-01, encapsulated in a metallic shell to shield it from remaining EMI and RFI interference. It's not clear if all 8-channels have been used in parallel to extract the best performance out of this silicon, but one can hope that's the case.
For robust Bluetooth codec support and a stable connection, Topping opted for a brand-new Bluetooth receiver chip that supports top-notch codecs such as AAC, SBC, aptX, aptX HD, aptX-Adaptive, and LDAC. Bluetooth version 5.1 and a longer antenna ensure a stronger signal, even with two concrete walls between the source and the D70 PRO.
Similar to the D90SE and DX7 PRO+, Topping replaced the regulated and linear toroidal transformer with a Meanwell switching-mode power supply. However, Topping upgraded its tiny voltage regulators with a bigger and higher-performance isolation transformer (DC to DC converter), eliminating the need for large electrolytic capacitors. As a result, D70 PRO doesn't feature big ELNA, Nichicon, or Panasonic caps, as they are not necessary.
I tested plenty of DACs that had variable volume levels, but the ones that worked best with my power / headphone amplifiers were the ones that could go higher than the industry standard 4V output on their XLR outputs, as they were more dynamic, with a better flow to them. I am happy to report that Topping decided letting us choose the output voltage. It is either a 2V or 2.5V output via its RCAs and a 4V or 5V output via its XLRs. If you want a nicer performance with your power/headphone amplifier, then use the higher voltage output and call it a game.
Its matching headphone amp and preamp no longer utilize their old NFCA and NFCA Discrete amplifier modules, instead opting for a brand-new T'ang-ku-la module, also known as A-10. This module represents their spirit of climbing a mountain peak to achieve ultimate performance. With a three-stage feedback circuit that further reduces noise floor and distortion, the A-10 achieves a staggering 147 dB of dynamic range, an unbelievably high figure. Combined with an optimized input stage and redesigned gain architecture, Topping was able to achieve 17 Watts of raw power per channel at 16 Ohms and 12.6 Watts of power at 32 Ohms via balanced outputs! This makes it almost twice as powerful as their previous flagship A90D headphone amplifier and this is quite possibly the most powerful headphone amplifier that has been tested around here, regardless of size, weight, or price point. The inclusion of the Hifiman Susvara in their marketing materials suggests that this brave cowboy could tame even the wildest beasts out there, but this claim will be explored further in a dedicated chapter.
Topping has also replaced the oversimplified analog volume pot with a high-precision R-2R control, using ladders of resistors and analog relays for perfect channel balance, regardless of the gain or volume level.
When utilized as a preamplifier, A90D is equally impressive, capable of handling much hotter signals of 10.3 Vrms via low-gain, and it can output up to 56Vpp (almost 20 Vrms), which should be more than sufficient for most power amplifiers. It offers a low output impedance of 50 Ohms via RCA and 100 Ohms via XLR, ensuring an excellent damping factor for the amplifier that follows. True to Topping's style, whether it's functioning as a headamp or preamp, A70 PRO maintains an ultra-low noise floor, resulting in the highest possible Signal-to-Noise ratio (SNR). Its measurements have been rigorously controlled, and for those who value the numbers game, A70 PRO stands as one of the best measuring headphone amps and preamps on the market right now.
Sound Performance
I. Preliminary Sound Impressions
D70 PRO lacks an I2S input, which is still present on the D90SE/LE and DX7 PRO+ units and I was unable to test it via the best digital connection available today. Instead, I linked it to a marvelous-sounding EverSolo DMP-A6 wireless streamer and music server through a USB connection.
While the D70 PRO performed outstandingly when connected directly to a desktop PC, playing back lossless files via Foobar2000 and JRiver software players, something changed in its overall performance when connected to the USB port of the DMP-A6. The DMP-A6 played music directly from its internal memory or via streaming services like Qobuz and Tidal, completely bypassing a desktop PC and its operating system. This alteration resulted in the D70 PRO sounding incredibly clean and highly transparent, without adding a smidge of grain, digitus, and aggressiveness which I heard when linked to a PC, making the music enjoyable even at higher sound pressure levels. Throughout the rest of this review, the DMP-A6 served as the music server, wireless streamer, and digital transport, playing music primarily from Qobuz and Tidal, and sending all that goodness to the Topping stack, which was surrounded by a few headphones to better assess their tonality.
Whether it's due to lower channel crosstalk or the abundance of power from the A70 PRO, I'm not entirely certain, but the sound from the D70 PRO and A70 PRO stack feels wider and more spacious compared to the A90 Discrete put on the same DAC. The headroom is noticeably bigger, and the available volume seems substantially higher, especially when driving demanding headphones like the Hifiman Susvara. It's no wonder why Topping used the Hifiman Susvara in their marketing materials; as these two worked together beyond my expectations. The Susvaras sounded engaging and lively, yet never appeared aggressive to me, making this stack (probably) the most affordable setup for the Susvaras that I know of.
When listening to folk tales of Argatu' colliding with electronic beats in Trei Batai (Qobuz / Tidal), I felt completely disconnected from the outside world and connected with my ancestors. It was as if I traveled back in time, hearing my grandfather show off his brand-new drum kit and bass guitar over 30 years ago. It is rare for me to use a particular word to describe the sound of a Topping unit, but I must say it now: the D70 PRO and A70 PRO stack sounded quite natural to me. It wasn't warm, sweet, or bright sounding, but rather natural and very close to the real thing.
I put the D70 PRO to the test with a wide range of musical genres, from Bob Dylan, Stagger Lee, and Lucky Peterson to electronic beats and symphonic metal. With headphones like the Hifiman Susvara, not once did I feel that something was out of place or plain wrong. This comes as a big surprise since I had completely neglected Topping and its products for the past half a year.
The D70 PRO doesn't remind me of past ESS-Sabre units from Topping, and I can only presume that the brand-new I/V conversion stage, which likely uses a few discrete components (just an educated guess), has further optimized the flow of the music. It might sound like a bold claim, but the D70 PRO's sound reminds me, just a little, of the Ferrum WANDLA, which also eschewed a lean and clinical sound in favor of a fun and engaging one. Apart from their honest and natural sound, their sheer seriousness and resolving abilities are evident from the moment you press play. Let's dive deeper into these aspects in the next chapter.
II. Resolution & Transparency
If your ultimate desire is for crazy levels of transparency and detail retrieval, then there's no need to invest in four-digit converters, as the D70 PRO has got you fully covered. To be completely honest with you, every Topping-made D/A converter I've encountered has been impressive, always presenting a wealth of information to the listener. However, the D70 PRO takes this concept one step further, reaching a similar performance to their pricier D90SE, and perhaps even comparable to pricier converters like the SMSL SU-10 and Gustard X26 PRO. Even without the DMP-A6 in place, it unearths absurd amounts of low-level information, effortlessly untangling the music thread by thread as if it were child's play.
The usual suspects are always rendered with crystal clarity and extreme definition. Even poorly mastered music sounded impressively clean. Driving a pair of Hifiman Susvara with the Topping stack was an eye-opening experience, as terms like clinical, boring, or bright never came to mind. Despite being an ultra-linear converter, the final outcome was an unstained, natural-sounding experience. Topping continues to push the limits of the brand-new ES9039 PRO silicon with the help of a newly developed I/V and LPF stage and when it comes to micro-details, this unit competes with the best I've tried below $1K, seriously outclassing entry to mid-level converters.
This metal-clad stack means business when it comes to converting bits into sound waves. It doesn't sugarcoat anything or release cuddly doses of dopamine. These guys are serious when the music starts playing. The D70 PRO's role is to crunch math, functioning like a computer that outputs an analog signal. Its job is to always be precise in its calculations and be the bearer of truth. Once you understand that, you can always rely on non-forgiving DACs like this one, as everything top-of-the-line is non-forgiving nowadays. I'm using poetic language to get my point across, but it doesn't make sense for a DAC to be forgiving; as you can achieve that with upstream equipment if you wish.
Listening to Angel Eyes by Markus Philipe (Qobuz / Tidal) is not a very complex showcase of dynamics. It doesn't go to extremes, with barely two instruments playing. Yet, the sound of blowing the trumpet, the feeling of lips touching the instrument, and the sound of inhaling and exhaling air, all the small intricacies felt incredibly present and real. The experience was so spooky that I had to take off my headphones several times. Unlike a few all-discrete amplifiers that usually add a thin veil on top, smoothing out the performance and losing these small, almost inaudible details, the Topping combo completely removed the veil. This allows certain headphones to sound like higher-performing versions of themselves. Remember the old Sennheiser veil often described with the HD580, 600, and 650? Well, that veil is erased from memory with a stack like this. Small intricacies are no longer marching forward like mindless insects; instead, they emerge naturally from a black void of nothingness. The sensation is reminiscent of attending a High-End show where unobtanium-level speakers play back spooky, lifelike tunes. This very stack brings forward all and everything in a similar manner.
III. D70 PRO & A70 PRO with IEMs (Noise Floor)
Topping has always been obsessed with removing remaining traces of distortion and burying noise so deep that even sensitive IEMs won't detect it, even when using desktop headphone amplifiers. I've had the opportunity to try most of their headphone amps, and with each new release, I've noticed the capability to go louder and louder with ultra-sensitive loads, to the point where noise completely vanishes at full power with music on pause.
The nested feedback amplifier design of the latest Topping units allows them to effectively deal with noise, and you can see this visually in the user manual, where noise and THD are mentioned. It's a bit disheartening that Benchmark Media hasn't stepped up their game with newer THX-AAA modules, as the flagship AAA-888 modules no longer compete with the newest Topping A-10 modules, which offer considerably more power and a lower noise floor.
The actual noise levels of the A70 PRO sit between 0.2 uV and 0.8 uV, depending on the gain, headphone jack, and volume. It's quite astonishing to think that even the world's best audio analyzer can't reach such a reading. Topping had to artificially boost A70 PRO's noise by 40 dB using a low noise amplifier in front of the Audio Precision APx555B, and then divide the measured noise by 100 times to arrive at the actual noise floor of the A70 PRO.
In simpler terms, regardless of the load or volume, whether it's a brand-new IEM or maximum volume, the A70 PRO will appear as if it's not even powered on. I'm thrilled to announce that this stack is very IEM-friendly, and you can power any headphones with it without ever hearing the background noise. Topping, like a few other headphone amp manufacturers, plays with negative feedback of the amplifier, allowing them to control and bend the noise to their will. From now on, noise floor concerns will be a thing of the past, at least with such designs. On the other hand, all-discrete zero-feedback amplifiers still struggle to maintain a clean sound, even among very expensive units, with perhaps one or two exceptions that rely on over-engineered power supplies, filtering, and regulation stages.
Moving on to the D70 PRO DAC, Topping has further optimized its noise rejection, addressing issues of noise creeping through AC lines or digital inputs. Unlike their entry-level units, which had some issues with USB ports on my PC, the D70 PRO doesn't suffer from such problems anymore. When used in my loudspeaker setup as a DAC and preamp, followed by a Chord Electronics Ultima 5 power amplifier, it didn't add any greyness or hiss to the mix. Even when closely approaching KEF's UNI-Q drivers, they remained dead silent. Adding a cell phone on top didn't introduce any hiss, and all I heard was a clean and undistorted sound.
IV. Power Output
The previous top-of-the-line amplifier from Topping was able to drive all my headphones, including the notorious Hifiman Susvara to a certain degree. A90D fully awakened my headphones from a dormant state; even low-sensitivity Audeze LCD-4, high-impedance Sennheiser HD800S, and many other great-sounding cans bent their knees to the might of A90D. For its size, weight, and price, I was sure that nothing would top it in the following years. However, behind closed doors, Topping's red brigade was already making massive advancements in headphone amplifier design, and you could hear a Hifiman Susvara screaming in pain across the Baiyun mountains as all their experiments were done on this particular set of headphones.
Topping had a single target in front of them: to create the most powerful headphone amplifier of this size, that could drive super inefficient loads such as Hifiman Susvara, DCA Stealth / Expanse, and Abyss AB-1266 Phi TC. After more than a year of research and development, they came up with the brand-new T'ang-ku-la amplifier modules or Topping A-10 for short, symbolizing their spirit of climbing a mountain peak for ultimate performance.
But how does it perform in the real world? A70 PRO offers 100 dB of volume in either a gain of 6 dB (low-gain) or 20 dB (high-gain). I used high-gain for all my tests, as the noise floor is already so low that I don't see the reason for using the low-gain anymore. The absolute highest volume (painstakingly loud) I could reach with a pair of Meze Elite, Erzetich Charybdis, Phobos V.2021, and Kennerton Rognir planar was -37 dB on the A70 PRO, which according to a Mini DSP E.A.R.S would equal an SPL of 108 dB! Ouch, this was crazy loud, and yet, there were still 37 dBs of volume remaining on tap, indicating unlimited headroom. To achieve the same ear-drum destroying volume with a pair of Audeze LCD-4 (considerably less efficient), I needed to raise the volume up to -25 dB, with Mini DSP E.A.R.S still showing me a sound-pressure-level (volume) of 108 dB, which is not advisable for music listening. With a pair of Sennheiser HD800S, I would need to raise the volume up to -27 dB for a similar SPL, and once again, gobs of power would still remain on tap. Frickin' impressive, isn't it?
Now, for the Susvara test! I redid my tests and at -15.5 dB on the A70 PRO, my ears were already flapping in the air like I jumped from an airplane and forgot to open my shute. Let me remind you that this is not my usual listening volume; this is the highest volume I could handle for a few seconds, and yet, 15.5 dBs were still remaining on tap! This is not only the most powerful headphone amplifier that Topping has ever made, but quite possibly the most powerful current production headphone amplifier, period. Of course, super high-power output and crazy dynamics are two very different things, and only on rare occasions could I use them in the same sentence. To my surprise, that seemingly delicate and almost ethereal sound of A90D paired with Susvara is no longer the same with the A70 PRO. Their newer amp is considerably more impactful and alive-sounding, and I see why plenty of folks would use this exact setup to drive their inefficient loads. Hats off, I was truly impressed by what could be achieved with just 1.27 kilos of audiophile goodness!
V. Dynamics & Transient Response
Let's be honest, there hasn't been a single nested-feedback amplifier from Topping that lacked in the speed department. With modern electronic tunes, any of their NFCA designs could keep up with fast beats, never lagging behind. In this regard, these affordable amplifiers could even outperform much pricier fully-discrete behemoths. However, as we all know, the transient response doesn't only relate to speed (impulse response), but also to long bass sustains and powerful kicks when sub-bass notes would be landing on your eardrums. With all due respect to Topping, or any affordable amplifiers playing with negative feedback in one way or another, they didn't provide an incredibly hard-pounding bass slam. The so-called bass slam wasn't that impressive with such designs, and that's precisely why a Class-A fully-discrete amplifier would always sit on my table. The impulse response is important with modern tunes, but longer sustains, natural bass decays and powerful crescendo moments are even more important. I'm happy to mention that the D70 PRO and A70 PRO are no longer shy or ethereal sounding and there's definitely a stronger punch down low. If I can feel that with the Hifiman Susvara, then I'm confident these traits will translate to much easier-to-drive headphones.
Sure enough, with either Meze Elite, Erzetich Charybdis, or Kennerton Rognir, the bass gets heft and weight, more so than past Topping amplifiers. The transient response is better in all regards, and finally, transient response nuts like me can fully enjoy their tunes without powering on monster amplifiers that occupy most of the desktop space. Sure enough, A70 PRO isn't as punchy and alive as some of the best no-compromise headphone amplifiers that have been tested around here, but hey, it's heading in the same direction, trying to sound effortless, grand, and alive even with high-dynamic range tracks.
From Zero to Galactic Hero by Other Worlds (Qobuz / Tidal) combines electronic sounds with orchestral work, clashing modern beats with tens of musical instruments. The final outcome? A hand-banging fiesta that sounds open, wide, and so incredibly impactful. There are quick shifts in dynamics, and a few crescendo moments building up, but the Topping stack was able to calm down and later infuse more energy down low. Dynamics did go up and down and they were able to sustain longer bass notes even with the Susvara, so again it does justice to everything that has to do with dynamics or hard-to-drive loads.
VI. Soundstage & Imaging
It is quite difficult to assess their staging capabilities separately, so pardon my actions, but I will be using them once again together in a headphone setup. It might sound like audiophile jargon, but adding a wireless/wired streamer (and/or music server) did have an impact on the transparency and blackness of the music. Somehow, it further deepened the sound, creating a more holographic experience. Even when using the same USB input of D70 PRO, it sounded better when I completely removed my PC from the acoustic chain. This is due to the noise that goes through the USB port, along with latency and the cleanliness of the signal. For the best performance out of this stack, an EverSolo DMP-A6 felt like a must-have unit. All three units will cost you around ~$2K, but the final experience I'm getting through this stack could easily challenge bigger and costlier setups in terms of technicalities and sheer enjoyment factor. The DMP-A6 can be used as a music server as well, you can insert a USB drive filled with lossless music to its OTG port, or you can transfer files to its internal memory and start enjoying your tunes with the lowest latency. Streaming platforms such as Qobuz and Tidal were already preinstalled, and you can start enjoying your playlists without the need for a desktop PC/Mac or laptop.
With that out of the way, this combo offers laser-precision imaging. The contour of the notes is very clear, and you can feel the shape of the musical instruments right before your eyes. Their textures are clear and crisp, and since there is no veil, you can feel a void of nothingness in between each musical note. The note separation is good, and the layering is great considering their prices. You can certainly do better, especially when it comes to depth and holographic sound, but you'll need to shell out considerably more cash for that to happen. This stack won't challenge well-made R-2R DACs paired with all-discrete amplifiers when it comes to spatial cues and the sheer scale of the music, but again, for this price, I doubt you can do better.
Topping crafted a brand-new encapsulated I/V stage and A-10 amp modules and I'm a little sad that I cannot have a peek at the components being used, but I could feel the power behind those modules. Although short-lived, the bass always tries to escape from the headphone cups, and when taking your headphones off, you can feel the headphone drivers vibrating with lots of energy. This isn't a shy-sounding stack, and subsequently, the sound is pushed with a higher force. The scale of the music feels right to me, nothing is cramped inside my skull, nothing plays on the same level with the rest of the band, and there is more than enough air in between the notes. Thanks to absolute blackness, you will get caught off guard when well-mastered music starts playing.
The Second Movement by Sonar featuring David Tim & J. Peter Schwalm (Qobuz / Tidal) is an incredibly relaxing progressive rock with psychedelic art rock vibes thrown in between. Although several musicians are trying to impress your sensory cortex, it is so easy to focus on just a single or maybe two musicians and follow them until the end. The zooming skills of the D70 PRO & A70 PRO are quite impressive. You don't even need to stop your office work or close your eyes for that to happen. There is enough void space in between each musician, so wandering around this tune feels so effortless. Try it for yourself and let your imagination do its work for you.
VII. D70 PRO & A70 PRO in a Stereo setup
Often, I don't want to draw the last drops of current from the building (Chord's Ultima 5 consumes 2000 Watts per hour). For the sake of John's future-fi movement, I started using lately an EverSolo DMP-A6 as a wireless streamer, DAC, and preamp linked to a Soncoz SGP1 power amplifier – which, I must admit, sounds above my expectations in terms of sheer power output and dynamics, while consuming just 260 Watts.
I decided to move the DAC and preamp duties of DMP-A6 to the Topping stack, in which case DMP-A6 worked only as a wireless streamer. On its own, DMP-A6 is undoubtedly the best bang for the buck right now as an all-in-one combo, just add a power amp, and you're ready to jump around. DMP-A6 already has a clean-sounding DAC section and a reasonable preamp section, but after adding the Topping stack, the resolution bump was quite substantial. New things started popping around me, and on top of an already engaging sound signature, everything felt tighter and considerably more controlled, as when needed, the sound would stop on a dime. A70 PRO's preamp section was adding a sense of control to my speakers, further improving the quality of the low-end. There was more bass quantity and quality-wise, and from a somewhat lean sound of DMP-A6, the Topping stack infused more energy across the board.
And just like that, what was a good-sounding stereo setup transformed into a fiery-sounding combo, further improving resolution and layering, but especially dynamics. DMP-A6 can sometimes appear slightly aggressive in the treble and maybe a little too shy when rendering human voices, things that weren't present on the Topping stack. I was expecting the D70 PRO to improve the resolution and further lower the noise floor, but I didn't expect that much of a difference when A70 PRO hopped on board, which proved to be a more important player.
Removing the A70 PRO and letting D70 PRO act as a DAC and preamp combo felt like I went back to DMP-A6, with the exception that the resolution didn't go down. If you're already thinking of adding the D70 PRO to a stereo setup, make sure to add the A70 PRO as well if you're sticking to power amplifiers. If you're using integrated amplifiers, then A70 PRO is no longer needed.
Frequency Response
While maintaining a neutral sound, what I appreciate about this stack is that it effectively dealt with the post-treble ringing issue of A90. A90D showed some improvement in this aspect, but its trebles still lacked a truly natural sound. Although they remain linear-sounding units at their core, Topping tweaked their tonality slightly, bringing life back to the music.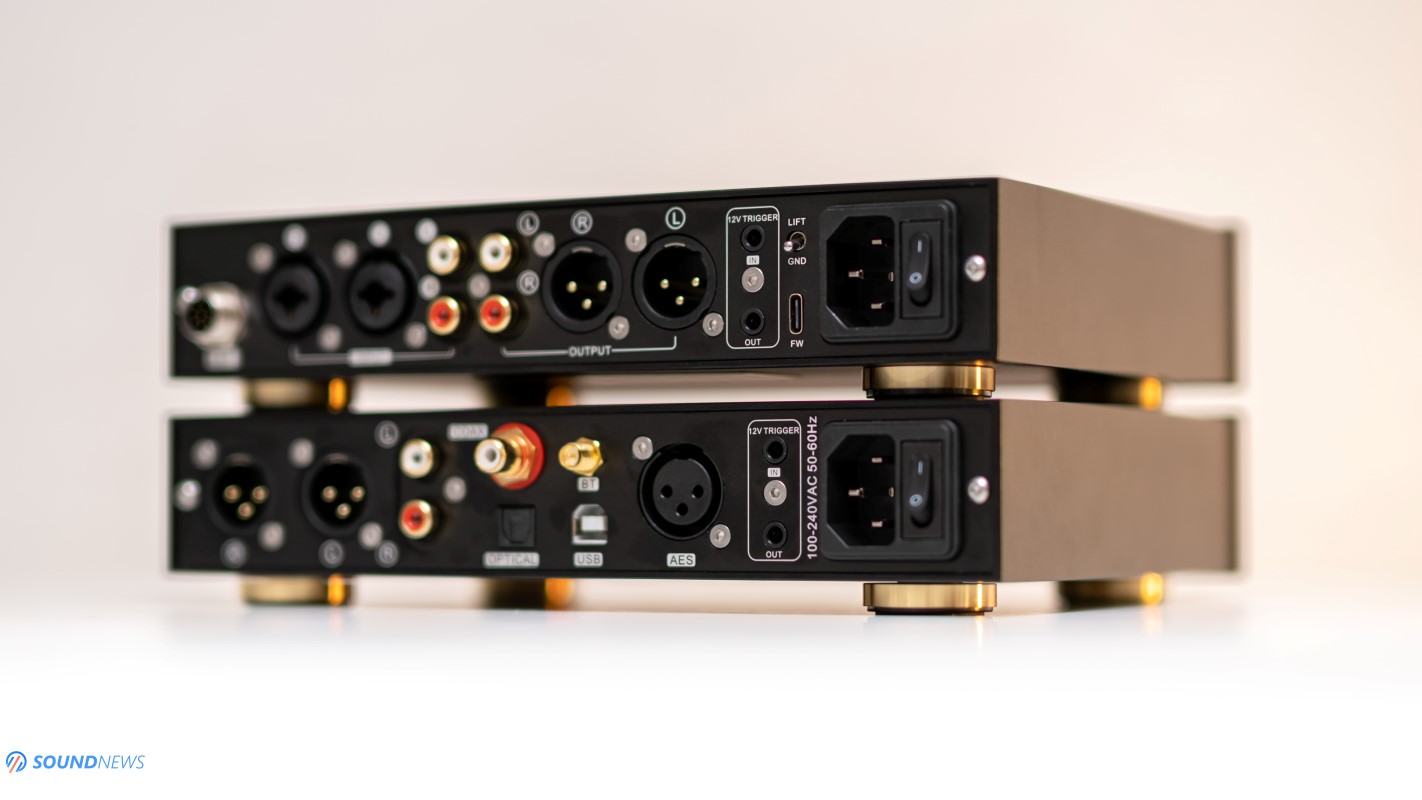 VIII. Bass
Both units work together to deliver a highly technical, clean, distortion-less, and powerful bass performance. There's no doubt that there's a stronger punch in the low-end compared to their previous iterations, and the added weight works wonders with modern tunes and low-sensitivity headphones. A70 PRO exhibits more oomph and grunt compared to A90D, while D70 PRO performs similarly to a D90SE in this regard. The added energy, long sustain, and natural decay in the bass predominantly come from A70 PRO, which does the heavy lifting. I recall their A30 PRO, which at the time felt quite punchy and lively, but it seems that A70 PRO outshines their past units, providing a higher quantity and quality of power that consequently enhances the low-end and all its associated qualities. Compared to THX-AAA amps and PLFC designs of SMSL, I feel that A70 PRO does a better job of handling complex dynamic tracks, boasting a better transient response and low-end definition.
IX. Midrange
Describing their midrange can be complex, but after testing them separately in distinct setups, it's clear that A70 PRO infuses a bit more life compared to D70 PRO, which was a bit more linear sounding. You can do lively & organic sounding ESS-Sabre DACs and Ferrum WANDLA seems like a very good example, but I fear you can't do that below $1K with the current technology. D70 PRO's valve or transistor sound modes…didn't do much to improve the midrange's purity, warmth, and sweetness as I hoped, nor did its digital filters, which play with the treble roll-off beyond the threshold of human hearing. Simply put, there wasn't a significant subjective difference between digital filters. Between the two units, I prefer the naturalness of A70 PRO a bit more, which is why I referred to them as natural sounding in the first place. When stacked together, they create a sense of calmness and rightfulness, as if everything plays exactly as it should, without boosting any particular frequency range or emphasizing the sharpness and leading edges of musical notes. Obviously, I'm not describing a combo that adds warmth, sweetness, and a pleasant coloration, but at the same time there's no sharpness to the sound and the voices never felt recessed or nasal sounding.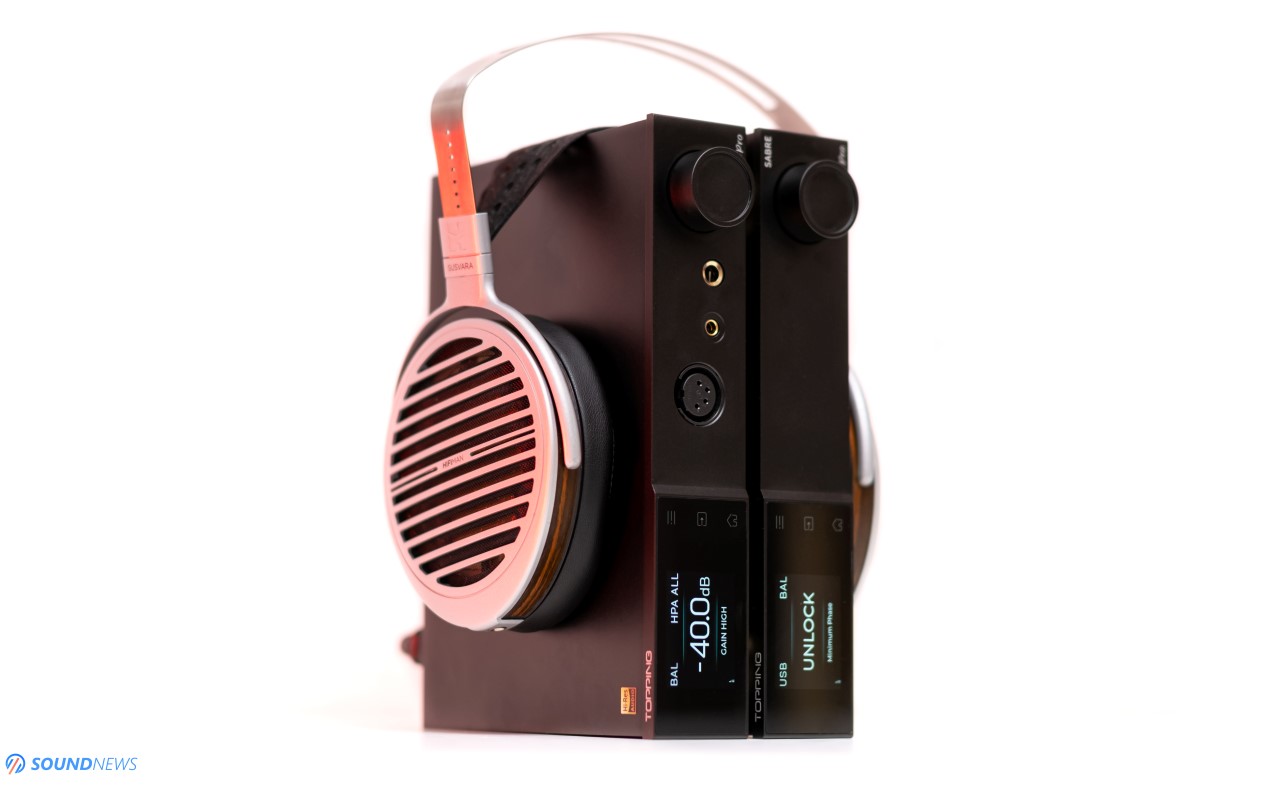 X. Treble
The bass was the biggest improvement across the board, with their treble performance coming in at a close second. Improvements can take on various faces and meanings, so let me explain what remained untouched and what was altered for better performance. The cleanness, treble extension, and definition remained consistent. If you've already tried a D90SE/SE paired with an A90D, then you'll get the same level of resolution and extension. However, thanks to the newer I/V stages on D70 PRO and newer amp modules on A70 PRO, the trebles are no longer as sharp, edgy, and aggressive sounding. While this stack still doesn't quite match the sound of fully-discrete designs, which offer a more natural, lifelike treble rendition, the Topping stack aims to achieve a similar effect at a much more affordable price point. Even with bright tilted headphones that often require a specially tailored amplifier to tame their grittiness and metallic textures, I didn't feel the need to select a few particular tracks (smooth and relaxed) to fully enjoy my time with the Topping stack. It worked just fine with Arya Organic, Audivina as well as Susvara when put on aggressive rock and metal and I was pleased with the final outcome.
My Conclusion
Topping's D70 PRO feels like a moderate improvement over their old designs, enhancing its resolving abilities (dynamic range) and noise suppression while gently smoothing out the top octave for a more natural sound reproduction. I'm a little disappointed that its valve and transistor sound modes didn't gently alter the frequency or impulse response, but besides that, this modern converter does its job beautifully without altering the original signal in any way. It remains linear, honest, and cool (literally and figuratively), thanks to its FFT, VU meter and colorful UI.
On the other hand, Topping's A70 PRO feels like a giant leap forward. It feels like the best new amp to which others should be compared from now on. A70 PRO has proven to be not only Topping's best amplifier to date but also the most powerful headphone amplifier featured around here. You could go deaf with it via a pair of Hifiman Susvara, something that I cannot say about most headphone amplifiers tested around here. If you need clean, distortion-less power that infuses life and punchy dynamics without breaking the bank, then this is a very easy recommendation to make. It no longer shuts down via the 6.35mm jack as A90D was doing for me, and it no longer adds pops and crackles when inserting and disconnecting headphones.
Living with the Trafomatic Primavera for quite some time, its VU-meter has slowly but surely grown on me, it's hallucinating and hypnotic at times, especially with modern tunes. I'm glad I can have a similar experience via their colorful LCD screens. It's not a real needle-slapping VU-meter, but it's cool-looking nonetheless.
As a final conclusion, I can't think of anything that bothered me on this combo. I couldn't test their long term reliability as I'm sure most of you are wondering about this, but in ~3 weeks' time, I didn't have a single issue with them. I tested them in every possible scenario, all inputs and outputs were meticulously tested. I even left the A70 PRO with a pair of Hifiman Susvara playing overnight three times, and except for the A70 PRO's case getting a bit hot after a few hours of use, I simply cannot fault this stack in any way. I like their colorful displays, touch controls, and easy-to-use UI, and I hope their future flagship units will adopt the same UI and display for a mandatory quality-of-life improvement.
It goes without saying that both units performed above my expectations (especially the A70 PRO), and I will be awarding them both with a Gold Award.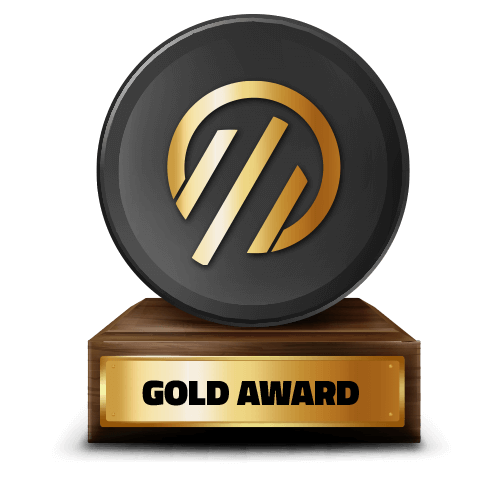 Their prices were fully justified, you can separately get the D70 PRO for $699 from here and A70 PRO for $499 from here, or you can get them together as a stack from here which also nets you a free interconnect cable. Both units were provided by Apos Audio for the purpose of this review, but they never influenced the final outcome in any possible way as my opinions are always my own. Apos Audio is still offering free shipping in the USA and Canada, free 45-day returns in case you don't like them, an extra year of warranty, and the lowest price guarantee. In case you're getting any of them, please say Hi and drop me a line in the comments section below. Keep rocking, mates!
PROS:
Combining simplicity with functionality, their colorful displays add tremendous value to this rig
Solid CNC machined cases with gorgeous-looking metallic feet
Small & lightweight enough for convenience
Extended frequency response at both ends
A linear sounding DAC and headphone amplifier
A70 PRO is completely noiseless even on high-gain and maximum power!
A70 PRO is a power-overwhelming monster amp even with the Hifiman Susvara
A70 PRO doesn't have the annoying quibbles of A90D
Highly detailed and resolving sounding units, on par with pricier ones
Dynamics felt improved to their past doings, transient response is no longer a con
Livelier and punchier personality, A70 PRO is more rebellious at its core
Laser precision imaging, the scale is big enough and depth is above decent
Clear and defined leading edges, strong contour of the notes
Outstanding speed and decay of the notes
Lacks digital glare and listening fatigue, treble feels more natural this time around
A bigger Bluetooth antenna led to a stronger Bluetooth connection and wider coverage
A feature-packed wombo-combo
An outstanding value!
CONS:
You'll hardly notice a difference between Valve and Transistor sound modes, let alone between digital filters
A70 PRO gets hotter than their former amplifiers (including A30 PRO and A90D) and will need a good ventilation
D70 PRO doesn't support MQA content (could be a plus for some)
D70 PRO doesn't offer an I2S input anymore
ASSOCIATED EQUIPMENT:
DACs: Topping D70 PRO, Chord Electronics DAVE, Rockna Wavedream Signature XLR, Gold Note DS-10 PLUS
Wireless Streamer & Music Server: Rockna Wavedream NET 4TB, EverSolo DMP-A6
DDCs: Singxer SU-6, Matrix X-SPDIF 3
Headphone Amps: Topping A70 PRO, A90 Discrete, Holo Audio Bliss KTE, Trafomatic Primavera, Enleum AMP-23R, Ferrum OOR & HYPSOS, Burson Soloist 3X GT, Flux Lab Acoustics Volot
IEMs: Westone Mach 50, Hiby ZETA, Meze Rai Penta, FiiO FX15 & FH9, 7Hz Timeless AE, Kinera Skuld & others
Full-sized headphones: HiFiMan Susvara, Arya Organic, Audivina, Meze Elite & 109 PRO, Erzetich Charybdis & Phobos V.2021, Audeze LCD-5 & LCD-4, Sennheiser HD800S, Kennerton Rognir (planar) & Vali, Apos Caspian, Sendy Peacock & Apollo, HarmonicDyne Elite & Poseidon, others
Preamps: Chord Electronics Ultima 3 Pre
Power Amps: Chord Electronics Ultima 5 Power, Burson Timekeeper 3X GT (x2)
Loudspeakers: KEF Reference 3, Musician Knight 1, Sound of Eden Crescendo UNO
DAC/Amps: Shanling H7, FiiO Q7, Topping G5
DAPs: FiiO M15S, M17, Shanling M6 Ultra, Hiby R6 PRO II
Interconnects: Crystal Cable Reference2 Diamond (x3), QED Reference (x2), Topping TCX1 (x2)
USB Cables: Supra USB Excalibur (x2), Chord C-USB, Matrix Hi-Fi USB
HDMI Cables: Audioquest Diamond DBS, Supra 8K HDMI
Speaker cables: Kimber PR8, Audioquest Type4
Power Cables: Crystal Cable Reference2 Diamond (x3), Isotek EVO3 Premier (x2), iFi Audio SupaNova (x2)
Balanced Isolation Power Conditioners: PLiXiR Elite BAC1500 (stereo setup), KECES IQRP-1500 and P14 (headphone setup)