Burson Audio Soloist 3 GT & 3X GT 2023 Re-Review
Last year I delved deep into the world of the Burson Audio Soloist 3X GT. It quickly became my go-to headphone amplifier for numerous compelling reasons. Not only was it compact and lightweight, but in its vertical stance, it occupied minimal desktop real estate. Its sound was pristine and transparent, faithfully mirroring the source in contrast to earlier Burson designs. This amp was a technical marvel, snapping into action with lightning speed, while also pushing the boundaries of headphone listening in terms of elements like soundstage and depth. But the real showstopper was its sheer power – a force to be reckoned with, effortlessly driving the most demanding headphones out there. I'm talking about mythical beasts like HiFiMan's Susvara & HE-6, DCA's Stealth & Expanse, and Abyss's AB-1266 Phi TC & Diana variants. While it didn't exactly fall into the "bargain" category, it was more wallet-friendly compared to its European and Asian counterparts. So, I adopted it as my audio companion for over a year. It still resides with me, and those red accents never fail to make me grin, reminding me of its Grand Tourer heritage.
As I was jetting off to Munich for the High-End Show this year, the folks at Burson hinted that I should cast my eyes upon their upgraded marvel – the Burson Soloist 3X GT 2023. With its sibling, the single-ended Soloist 3 GT 2023, having recently hit the market just a few months prior, they proposed I put both through their paces in meticulously crafted headphone and speaker-based setups. The aim was to provide you with an immersive insight into their performance.
Admittedly, I was a touch light-headed at the time – probably the result of Munich's ever-flowing Weiss beers. Yet, despite this intoxication, I intently examined the PCB from the pictures I received. The revelation was clear – a 100% symmetrical design. The signal path shortened; fewer components were powering the grand affair. With external power supply and internal discrete op-amp upgrades already in the bag, Burson pushed the envelope with their audiophile-grade LEGO building kits. Gone were the soldered voltage regulators, replaced with removable silent power modules that further dampened the already sub-atomical noise floor.
"How do you enhance something already playing in the big boy category?" I quizzed them. The answer lay in catering to today's needs, to audiophiles that crave a single amplifier for their diverse headphone needs, encompassing ultra-sensitive IEMs and desktop headphones alike. This marked the reinvention of the Soloist 3X GT as we know it. And the cherry on top? The price tag remained unchanged from the 2021 version. Quite a rarity these days, unlike my grocery bill, which has doubled – major kudos to Burson! The Standard Soloist 3X GT 2023 is priced at $2499, while the Deluxe package, which throws in a Cool Stand and a Super Charger 5A, demands $2799.
Now, what about their single-ended only Soloist 3 GT? This beauty retails at $2199 (Standard) and $2499 (Deluxe), respectively. In many aspects, it's akin to the Soloist 3X GT, with one significant distinction: the former swaps the 4-pin XLR output for a 6.35mm output, ditching the XLR connections at the back. It's essentially a single-ended only Soloist 3 GT, but with a twist. It delivers the same mighty power output of 10 Watts per channel at 32 Ohms thanks to beefier MOSFET transistors (4 larger ones versus 8 smaller ones on the 3X GT) drawing power from the same power supply. To my surprise, the 3 GT and 3X GT wielded distinct sonic personalities. The contrast was so vivid that I engaged in a volley of emails to verify that what I was hearing was not an evil plan of my imagination. More on that later, after I dive into their build quality, I/O, and PCB enhancements.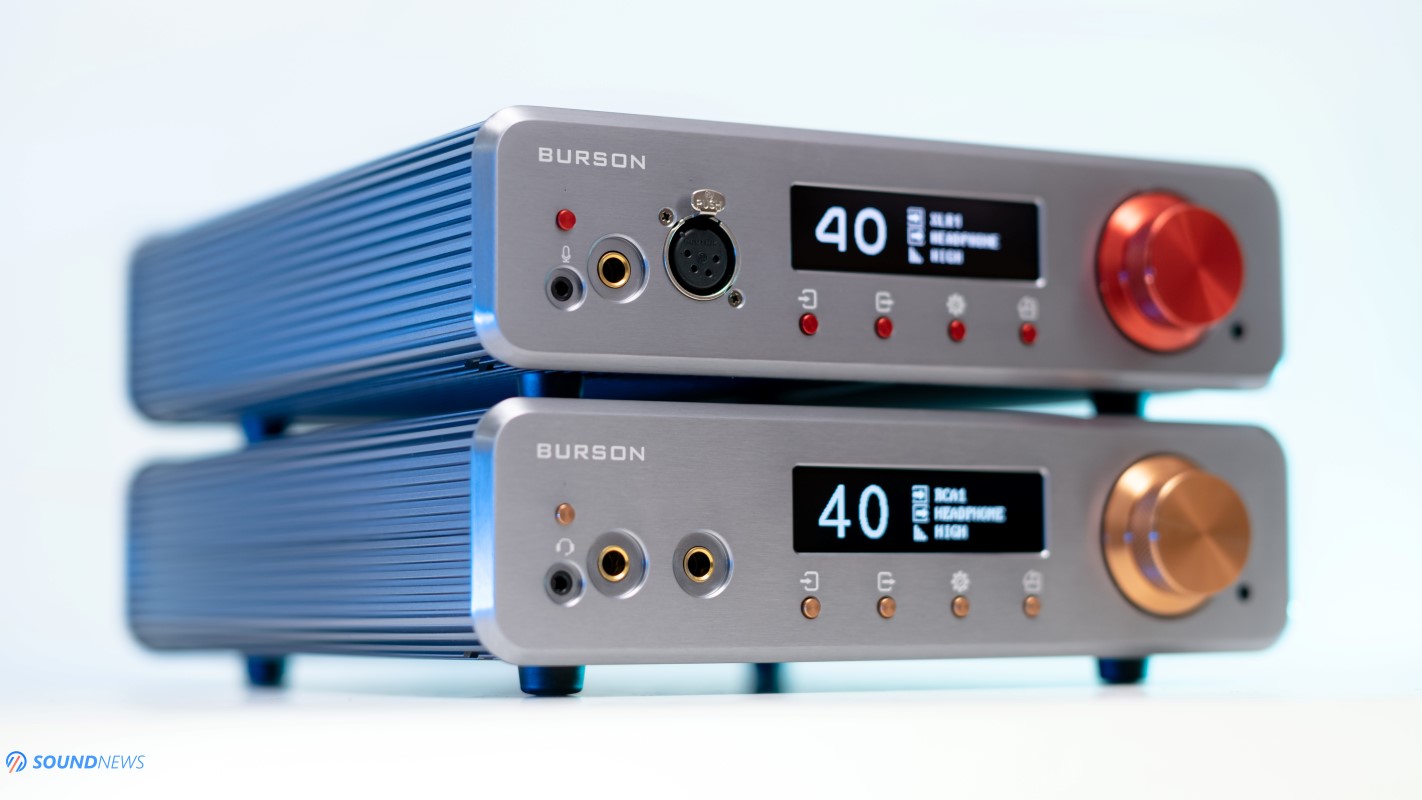 Design & Build Quality
First and foremost, both of these models sport the exact same cases found on the original Soloist 3X GT, which made its debut in Q4 of 2021. However, there's one subtle tweak – their rubber feet have been elevated fourfold, now standing at 8 mm as opposed to the previous 2 mm. This alteration aims to enhance heat dissipation when they are positioned horizontally. I took the liberty of gauging their cases using a professional Bosch infrared thermo-detector, yielding the following insights.
It appears that the latest 3X GT is running a hair hotter compared to the old unit. The Soloist 3 GT, on the other hand, surprised me by registering cooler temperatures than any of its siblings. The rationale is clear – 4 power transistors generate less heat than 8. These measurements were taken in a room held at 28°C, after these units had been powered on for an hour and a half. Subsequent to this point, their temperatures remained constant. Employing the Cool Stand can lower their temperature by approximately 4°C on average, while the Motherboard rack shaves off around 1.5°C.
The majority of their components were built to withstand considerably higher temperatures on a 24/7 basis, so there's no need for excessive concern. I find the 3X GT units to run warmer than the run-of-the-mill all-discrete amplifiers, primarily due to their 100% Class-A operation bias. As for the 3 GT, it merely feels warm, and personally, I'd opt out of a Cool Stand or Mothership unless absolutely necessary.
Apart from this, they both employ the same Cool Cases, functioning as massive heat sinks. The power transistors are directly adhered to the case with thermal compound. However, given that both variants of the Soloist 3 family are perpetually operating in Class-A mode, active cooling was implemented. This is facilitated by a 120mm Noctua fan, which pushes the MOSFET transistors to their upper limits. With over two decades of experience using Noctua fans – I was a PC enthusiast back in the day – I can attest that, despite not being a fan of Noctua's color scheme, their fans always excelled in maximum airflow and minimal noise. The fan noise levels are kept below 25 dB, lower than my current PC's hum. If I'm not in close proximity to all three units, I can't even discern the fan spinning.
Once again, we're treated to threaded volume wheels, offering a comfortable grip. However, I wish the physical resistance could be slightly higher, providing enhanced precision, especially with high-sensitivity headphones. Burson Audio has relocated all the screws to their back panels for a modern and stylish appearance. The cases are naturally CNC-milled, showcasing their raw aluminum aesthetics – a hallmark that Burson has proudly upheld for about two decades. Thanks to significantly taller feet compared to the original unit, they boast a substantial elevation from the ground. Nevertheless, if your listening setup is crammed with electronics, cables, and various accessories, I'd suggest going for the Deluxe package or just the Cool Stand, which can be bought separately for $125. Personally, I already own three Cool Stands. It's not because they look cool or dissipate heat remarkably better, but rather because they reduce the surface area. Worries about the stands scratching the precious raw aluminum finish of your amplifiers can be put to rest, as they feature a thick layer of anti-slip scratch-resistant silicone lining.
With medium-sized cases (255 x 270 x 70 mm) and weighing about 5 kilos (11 lbs) each, they don't come across as bulky or weighty. They easily find a home in cozy workspaces or compact stereo setups. On the whole, I appreciate their sleek and minimalist design. Their cases exude high-quality engineering, and everything else falls seamlessly into place for me.
Controls & Connectivity
The Soloist 3X GT's front plate plays host to a 4-pin XLR jack, a standard 6.35 mm (1/4″) headphone jack, and a 3.5 mm (1/8″) microphone input, catering to gaming headsets with 4 pole jacks. The single-ended Soloist 3 GT swaps the 4-pin XLR jack for a secondary 6.35mm jack. In terms of buttons, arranged from left to right, you'll find the On/Off button, input selector, output selector, settings button, and a button to flip the screen orientation. The volume wheel boasts a satisfying 99 steps, eliminating any guesswork about the available power. Positioned right in the middle, a monochrome OLED screen might be compact, but thanks to its larger font, it remains easily legible even from a distance. This screen showcases crucial details, such as the volume level, selected input, output, and gain.
Taking a glance at the back panels, twin pairs of XLR and RCA inputs come into view, totaling 4 pairs of analog inputs on the 3X GT, and 2 pairs of RCA inputs on the 3 GT. Both units can function as high-performance preamplifiers, and I'm informed that Burson Audio has fine-tuned their preamp sections to harmonize with a broader array of power amplifiers. Consequently, the balanced 3X GT offers a pair of XLR outputs, while the single-ended 3 GT features a pair of RCA outputs. Additionally, both units proudly present a single RCA subwoofer output. Beyond that, three triggers, an extra microphone input, and a 24V 5A DC input – responsible for powering on the units – also grace the back panel.
As you can discern, both units are versatile, able to serve as either headphone amplifiers or preamplifiers, effectively addressing a wide range of personal audio and stereo requirements.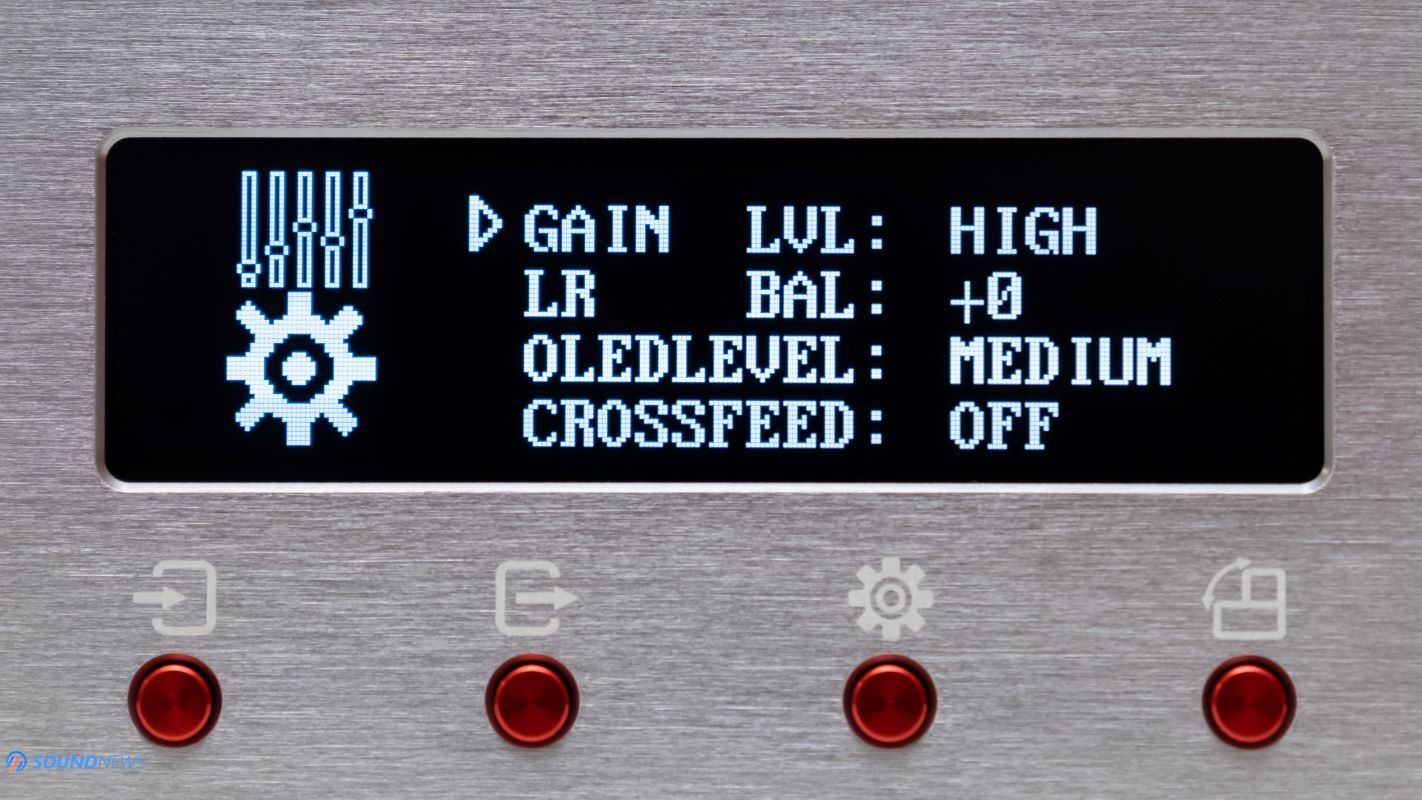 Display settings
The provided metallic remote empowers you to control various functions of these units. You can tweak the volume level, mute or unmute, and switch between different inputs. Meanwhile, for more nuanced adjustments, delve into the user menu, where a gamut of settings awaits:
Input: RCA1, RCA2, XLR1 (3X GT only), XLR2 (3X GT only)
Output: HP Out, PRE Out, HP + Subwoofer Out
Gain: Low, Medium, and High – It will impact the gain of the headphone and preamplifier output
LR Balance: Balances the Left and Right channels just in case you have hearing loss in one of your ears. This works with headphone and preamp outputs
OLED Level: Low, Mid or High – sets the brightness levels
Crossfeed: Off, Low, Mid, or High – half-century-old recordings weren't made for headphone listening and you might experience an extreme stereo effect that doesn't position the stage in the middle. For that reason, you can play with their crossfeed settings and make those recordings less fatiguing in long listening sessions, centering the stage for a more natural listen
Remote: On or Off – self-explanatory
Reset Set: Yes or No – resets to factory settings
Auto Off: Off keeps its display engaged at all times, On turns off the display after a minute of inactivity
While many of these settings are typically configured once and left untouched, the inclusion of this meticulously detailed user interface is commendable for catering to the tech-savvy audience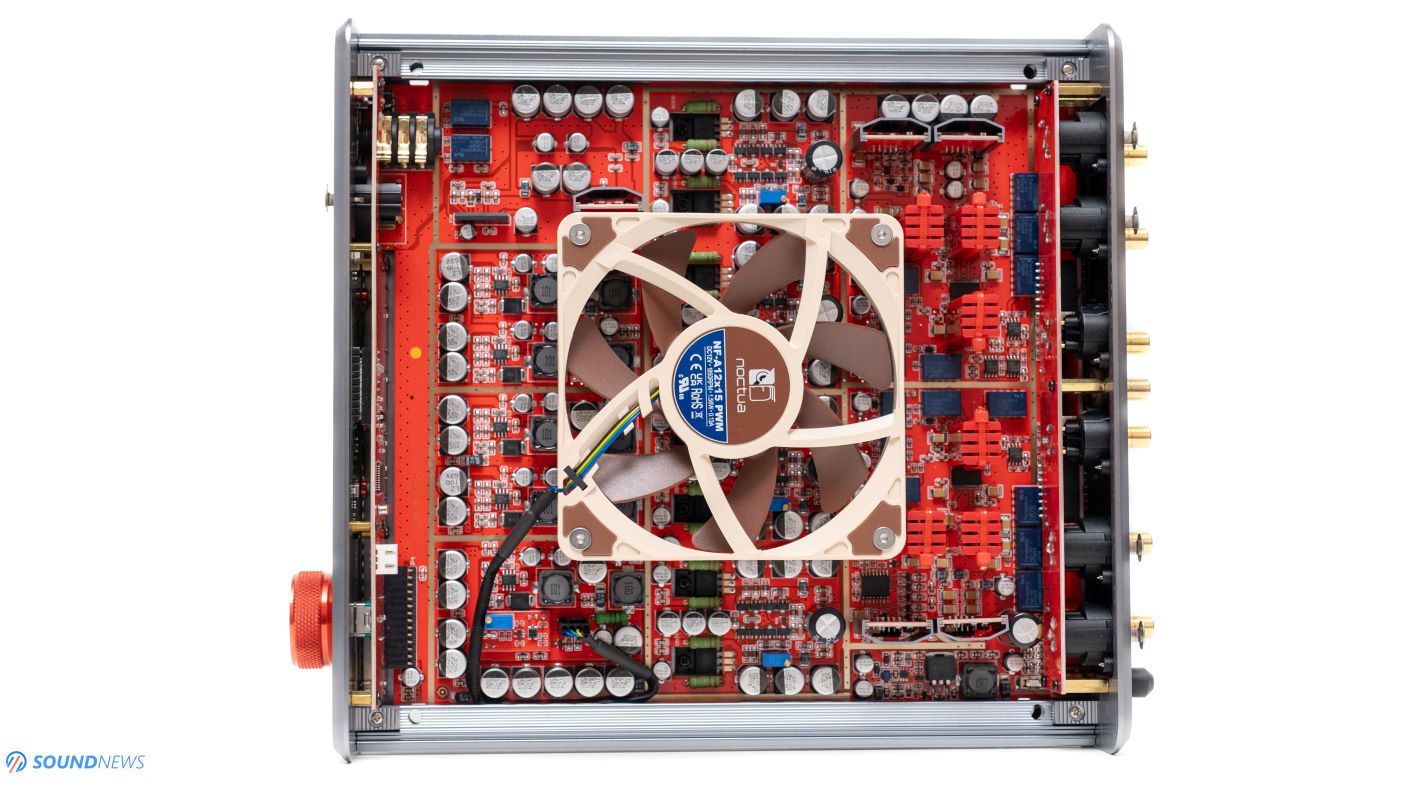 Under their Hoods
We are dealing with the same fully discrete (no op-amps in the signal path), Class-A amplifiers. Soloist 3X GT is a fully balanced design input to output using 8 MOSFET power transistors, while Soloist 3 GT is a single-ended only design using 4 beefier MOSFETs. The interesting part is that Burson doubled the idling current on the single-ended version, resulting in the same power output of 10 Watts per channel into a 32 Ohm load, so both units will be providing the same power, except for the single-ended output of the 3X GT that halves the power output. While both units provide the same power output, the Soloist 3 GT doubled the quiescent current and that will have a substantial impact on the sound performance and its overall tonality versus the balanced version, especially when used with low-impedance planar headphones that are mostly current-driven, as opposed to voltage-driven high-impedance cans like the Sennheiser HD800 and Beyerdynamic T1.
Burson Audio informs us that "The enhanced Soloist 3X GT boasts a cutting-edge power supply system that significantly improves performance. By transitioning from the LM317 low noise regulator (120µV) to the more advanced LT1963 (40µV), we have achieved a purer, more stable power supply for all internal components. In addition, this innovative power supply design also features modular elements, facilitating effortless future upgrades. These improvements enable the new Soloist 3XGT to attain a remarkable Signal-to-Noise Ratio (SNR) of 116dB, compared to the previous 110dB. This notable enhancement, combined with our further optimized symmetrical dual mono layout, industry-leading volume control solution Muses72323, and our V6 discrete op-amp, delivers an unrivaled audio experience for discerning audiophiles."
It needs to be mentioned that their brand-new silent power modules (SP-01) which are sitting by default in the newest Soloists lowered the noise floor significantly. However, shortly they will be offering an upgrade path, the SP-02 ultra-silent power modules which will cost you around $300 per kit consisting of 4 modules. I'm happy to announce that I have them on hand and I will be testing them in both units. As Burson's V6 and V5 discrete op-amps, silent power modules are easily swappable and you can easily swap them after opening up the case by unscrewing the 4 screws found under the units.
You can spot six V6 Vivid op-amps pre-installed, four are used at the input stage and two are buffering its volume control chips. All of these op-amps are swappable and all of them will have an impact on the sound and tonality of these amplifiers, although I feel that the four op-amps used at the input stage should have a bigger impact on the final sound. Both units use two MUSES 72320 volume control chips which are usually found in the world's best preamplifiers. Burson also improved the precision of their volume control and increased the channel separation. The Headphone Power Amp Mode of the Soloist 3X is no longer implemented here. Channel separation went up and a dedicated preamplifier is no longer needed for a perfect channel balance and precise volume control. My biggest desire on the 3X was a lower channel crosstalk and it seems that my wish came true.
Besides this, I observed that Burson fine-tuned the volume curve of the current-production 3X GT versus the old one, the volume feels more linear and less logarithmic this time around, so you'll be getting slightly more power early on. There are no longer big spikes of power at higher volumes, getting a finer volume control across the board. What was a 55 volume on the old one, now sits at 52 with the HiFiMan Susvara for a similar SPL and for me, that's a slight improvement.
Don't get upset seeing those external switching-mode power supplies, as their actual power supplies are sitting inside the units. Both units use a total of five MAX Current Power Supplies (MCPS for short) that Burson developed and included for the first time in their Conductor 3R. Those are raising the voltage frequency from 50-60 Hz to 170 kHz, pushing the noise floor far beyond human hearing and its low impedance ensures abundant and instant energy on the spot. However, if you want the darkest background and the lowest possible noise floor that would increase perceived detail retrieval, then you should consider getting the Super Charger 5A.
Test Equipment
Burson's units proved to be extremely versatile, finding their places in both a stereo and head-fi battle station, and that's why I used them in two distinct setups:
In my office, they served as dedicated headphone amplifiers alongside a Rockna Wavedream Signature DAC and Rockna Wavedream NET 4Tb Roon Server / Music Server / Wired streamer. It's worth mentioning that I took measures to ensure optimal performance, including completely isolating the Ethernet connection with two media converters (Ethernet > Optical > Ethernet) and powering both converters and the wireless router with a KECES S14 linear DC power supply. All five components were also powered by a KECES IQRP-1500 balanced and isolated power conditioner.
Later on, I moved them to the living room, matching both with a pair of Burson Audio Timekeeper 3X GT for some dual-mono action! The Wavedream NET 4TB still served as the Roon core, and the Roon endpoint was an EverSolo DMP-A6. All six devices were powered by a Plixir Elite BAC1500 balanced passive power conditioner.
All right, everyone, my body and soul are ready for some well-deserved music, so let's hit some eardrums!
Sound Performance
I. Preliminary Sound Impressions
I got both units in July about a month ago, they already have more than 100 hours of burn-in. I'm using a Burson Mothership rack which elevates them from the ground and since it's summertime, I also left a small fan blowing in their direction that will move hot air away from their precious electronics.
First and foremost, it's crucial to acknowledge that Burson has implemented subtle yet impactful improvements on both units. These enhancements have significantly diminished the noise floor and further streamlined the signal path, all while maintaining their accessible price point. Remarkably, in a period where the global inflation rate surged by approximately 18% from Q4 2021 to Q3 2023, Burson chose to resist increasing prices in line with inflation, making these units not just commendable in performance, but also commendable in value. While numerous audio manufacturers opted to raise prices in response to inflation, Burson Audio's steadfast decision to maintain their pricing is genuinely commendable, especially given the remarkable improvements in sound quality.
The fundamental question remains constant: How do these units compare to their older sibling? They still sound like flagship headphone amplifiers and preamplifiers, but these are no longer great-sounding units, these are already flagship material devices. There is a thin line between great sounding and end-game sounding, but these two are part of the latter group. My trusty old Soloist 3X GT continues to impress, infusing my headphones with dynamic energy that never fails to put a smile on my face. However, despite its battle-tested performance, the 3X GT doesn't exude the same level of sonic refinement found in their latest designs. If you're the proud owner of mid-level headphones, I believe upgrading from an older unit to these newer designs might not be an imperative, but if you're already toying around with flagship-level headphones, then the difference is immediate and it's a big one as well. I'm currently using the most detailed and transparent-sounding DAC that I know of and I'm pretty sure the Rockna stack is giving me a massive boost in performance. With a less revealing DAC, the differences might not be as pronounced. Right off the bat, I observed that dynamics weren't going down as I feared, and I find them as impactful and hard-slamming as the old 3X GT. However, this time around it's not about the raw power numbers, but about higher-quality power. The slight raw and grainy nature of the good-old 3X GT with the stock op-amps is no longer present, there is less grittiness and ringing in the treble, they don't feel like "glass cannon" amplifiers anymore, these are more organic and life-like sounding this time around. Quieter passages are even more hushed and there is a slightly darker background in between the notes that improved a few things. The note separation is better and while the soundstage is not wider or taller per se, it's deeper sounding, having additional layers that improve depth and note separation.
If you already use a high-end DAC as I do, then you'll observe a gentle boost in perceived detail retrieval on the micro-scale. The old 3X GT was already known for its exceptional resolution and pristine sound, but these younger siblings have elevated that performance to an unprecedented level. Finally, Burson Audio's designs can be favorably compared with the best headamps on the market particularly in terms of transparency and resolution.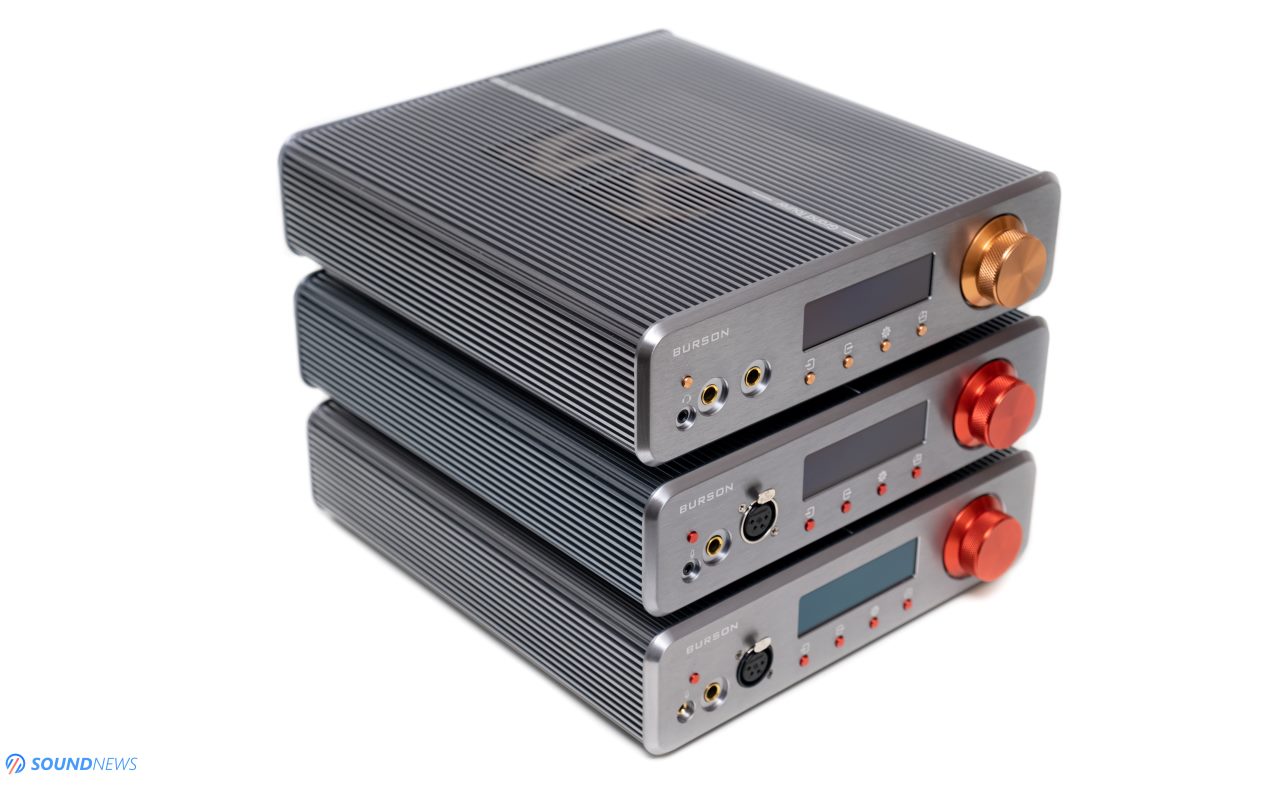 II. The Big Grand Tourer Battle
Soloist 3X GT 2021 VS Soloist 3X GT 2023 VS Soloist 3 GT 2023
Some of you might be curious whether the latest units exhibit similar or distinct sound qualities, considering that both provide the same power output. I was intrigued when Burson proposed comparing them in a quiet environment, suggesting that these two would sound quite different.
As I've explained on multiple occasions, not all watts are created equal; there's always a degree of variation. While 1V x 1A equals 1 Watt, so do 0.5V x 2A or 2V x 0.5A. Despite all yielding 1 Watt, the resultant sonic character can greatly differ depending on the load. The single-ended unit, in contrast to its balanced counterpart, doubled the quiescent current and embraced a marginally shorter signal path. It incorporates 4 larger power transistors in contrast to the balanced variant's 8 smaller ones. Despite the similarities in much of their circuitry, I was surprised by how different these two units performed, and let's delve into the nuances step by step.
The first difference will be in the volume coming from your headphones. While both units provide the same amount of power, my actual DAC (and all fully balanced DACs for that matter) is doubling the voltage output via XLR output (7V via XLR versus 3.5V via RCA) which impacts the gain of the amplifier that follows. A volume of 22 on the 3X GT, equals a volume of 30 on the 3 GT with a pair of Meze Elite, and the same happens with the rest of my headphones. The volume gap could be smaller or bigger, depending on the sensitivity of the headphones that are being used.
3X GT sounds incredibly technical, as things like speed, impact, resolution, and soundstage will always pop into your head while listening to it. It takes your music and expands it in all directions and lets you choose what things you want to focus your attention on. The resolution is incredible, the transparency is breathtaking, and spotting small nuances becomes such an easy task, that you don't even need to close your eyes for that to happen. Dynamics are relentlessly going up and down and you can feel that there are no potholes along the way, dynamics aren't slowing down even when harder loads are connected to it. 3X GT never infuses its own medicine, it stays true to the source, never pulling up or down portions of the frequency response.
Soloist 3 GT on the other hand is quite a different animal. While I find it transparent and incredibly clean sounding, it will impress you more with its flow, with how cursive and easygoing your tunes are becoming. Engage old jazzy tunes and you can feel the smoke of the cigars, the sweat, the energy, transposing yourself into the recording room. 3 GT puts you slightly closer to the musicians, the channel crosstalk is higher with this amplifier and you can feel the sounds getting closer to each other, the note separation isn't as impressive, but the naturalness of the music is improved. While you get the same thump and kick as you do with the 3X GT, the bass feels a little more nuanced and authentic on the 3 GT. At first, it felt a bit slower, leaving a longer trail…but no, this is exactly how a bass guitar or an organ pipe should fade away. Slowly and naturally. The sound gets an invisible thread that binds the music together, the music pours slowly regardless of what you're listening to. The bass doesn't feel as focused or sharp, but it's more authentic sounding, a feeling that I'm also getting from the Enleum AMP-23R. It seems that the Soloist 3 GT is currently the warmest, most natural, and life-like sounding amplifier of Burson Audio. With it, the focus shifts from technicalities to just enjoying your music without worrying about the technical performance. It further relaxes the top end, I feel the clash of snare drums and the force behind them, I can feel the metallic texture of the cymbals, but their immediate shimmer feels more natural to me. It has to do with the timing and with the diaphragm control as a higher current intake will better control the drivers of your headphones, especially planar headphones. Susvara could be mellow & and gentle or incredibly punchy and nervous sounding via the Soloist 3 GT. I didn't get the same thoughts via the 3X GT which was refusing to slow down as much and relax my body in the process.
The difference isn't night and day, but it's there and it's immediate. I already use an organic and holographic-sounding DAC and for me, 3X GT provides a nicer tonal balance, but if I'll be using a chip-based or an FPGA DAC with a delta-sigma modulator…then quite probably, the 3 GT would offer a better tonal balance. A few people called the good old 3X GT bright-sounding, having an unnatural treble ringing that could become metallic in time with the wrong source, music, and D/A converter and I partially agree with that statement. The newer 3X GT isn't as brutal sounding in the treble, it already leans to the warm side a bit and the 3 GT has nothing of that brightness or energy spikes in the upper treble. According to your setup and needs, you can go with either the 3X GT or 3 GT, but I think I'll stick with the 3X GT for a while as my DAC offers a slightly higher SNR via the balanced outputs and most of my third-party headphone cables and interconnects are balanced.
Some of you are wondering how the old 3X GT fares versus the new one. In simple terms: it's more natural sounding, there is less energy in the treble, the noise floor went lower and subsequently, you can hear additional nuances on the micro scale. Overall, the difference is substantial especially if you're using TOTL headphones. You'll need a few seconds to feel the increase in resolution and the drop in noise floor with a pair of HiFiMan Susvara, Abyss AB-1266, DCA Expanse, or Stealth. it's like a really good power conditioner is powering the new 3X GT and you forgot to plug your old 3X GT into the same conditioner. If you think about it, in amplifier design, everything is related to the noise floor. When signal-to-noise ratio gets higher then the noise goes down and subsequently, you'll be hearing more music and less noise. Detail retrieval improves, the background becomes blacker and the soundstage gently expands especially on the third, Z axis (depth). Some of you might question my judgment and my claims that lack real-world measurements and that's fine, but I assure you that the difference is immediate if you have a decent acoustic chain and trained ears.
There's an interesting phenomenon that occurs more frequently with the new units and less so with the old Soloist. I find myself wanting to increase the volume slightly more on the newest unit. It's a psychological quirk related to distortion; once I reach a certain point, I hesitate to push the volume higher. Yet, due to lower distortion, I invariably end up listening at slightly higher volumes. My ears occasionally ring when using the newest 3X GT, a scenario less common with the old unit. Overall, I think that these minor upgrades are transforming a great-sounding amp into a legendary-sounding one. On top of that, you could still push its performance to the limit with the upcoming SP-02 silent power modules that sadly cannot be retrofitted in the old 3X GT that has soldered voltage regulators.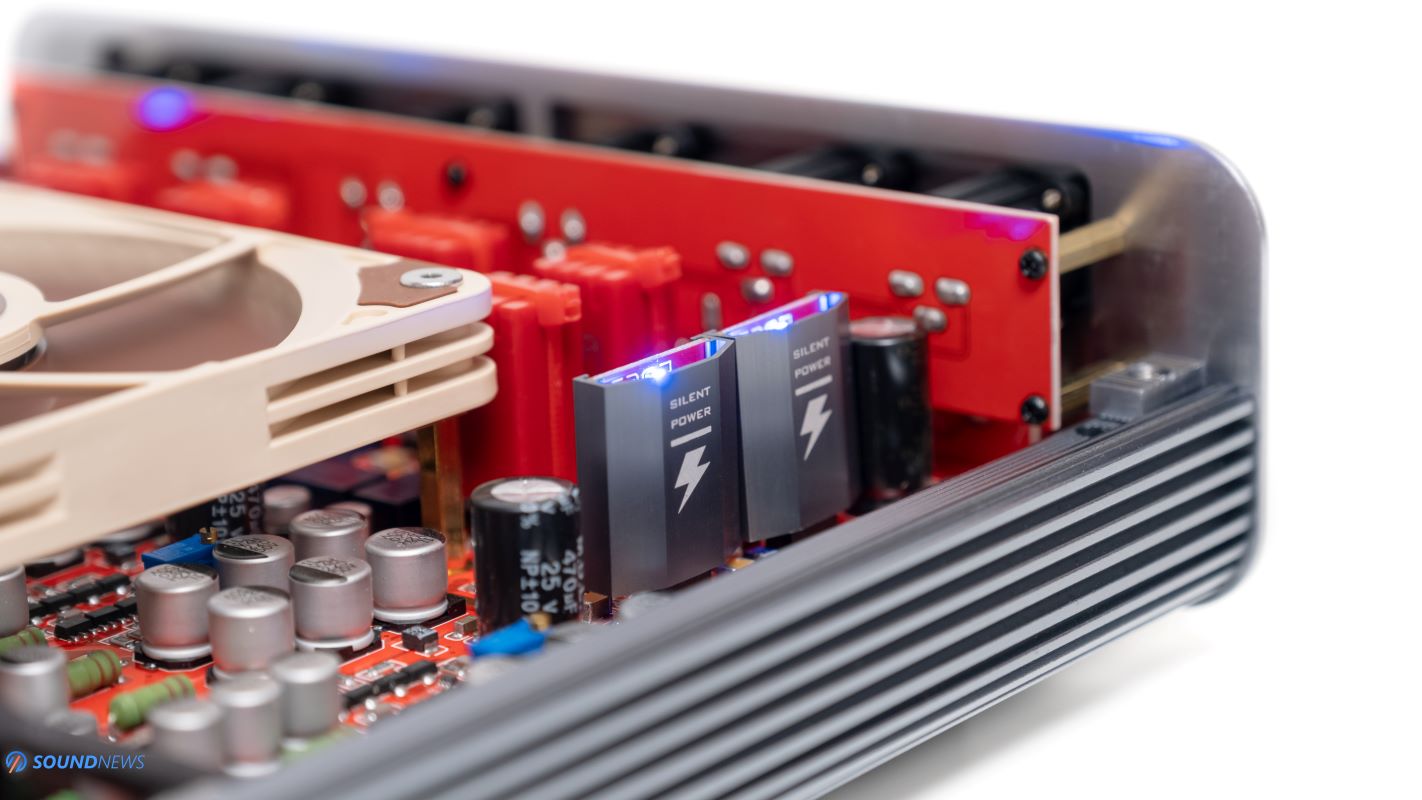 III. The Silent Power Module Comparison (SP-01 VS SP-02)
I am fortunate to possess the inaugural production batch of SP-02. These units are not prototypes but the final products that will soon enter the market. Currently in the assembly phase at Burson Audio, these SP-02 kits, containing 4 silent power modules, will become available for purchase at around $300 in the upcoming weeks. While both amplifiers employ 5 silent power modules in their stock configuration, the fifth module does not remain in the signal path, and changing it will not yield sound improvements.
Traditional voltage regulators typically feature a noise floor of approximately 200 µV. The LM317 within the older Soloist 3X GT boasts a noise floor of 120 µV. In contrast, the silent power module one (SP-01), present in all the latest Soloist 3X GT and 3 GT models, achieves a significantly lower noise floor of 40 µV. Optionally, the SP-02 modules can further reduce the noise to around 8 to 10 µV. It's worth noting that these power modules are minimizing the noise floor of the power supply and not of the headphone outputs.
Sound-wise, when going from the old 3X GT to the new one and then arming it with the SP-02, feels like going from I'm listening to an amplifier to I'm listening to live music with nothing in between me and the music. Remember the old cliché when amplifiers are disappearing from the acoustic chain? Well…that's exactly what I'm getting with the SP-02 modules. The difference is big when coming from the old 3X GT to the new one retrofitted with SP-02 modules, but it's a marginal difference when comparing the old and new units in their stock form. The noise becomes lower and (again) the music becomes louder; micro-level information is more obvious and the silent passages are getting more silent as if the amplifier is slowly shutting down. In amplifier designs, everything has to do with the noise floor, everything is tied to it and if you already invested in a Super Charger 5A trying to lower the noise floor to a certain degree, then the optional SP-02 silent power modules are becoming must-have upgrades somewhere down the road. For amps and preamps of this caliber, $300 is a small price to pay for increased performance and I see plenty of value with them trying to squeeze the last drop of performance out of already great sounding unit/s.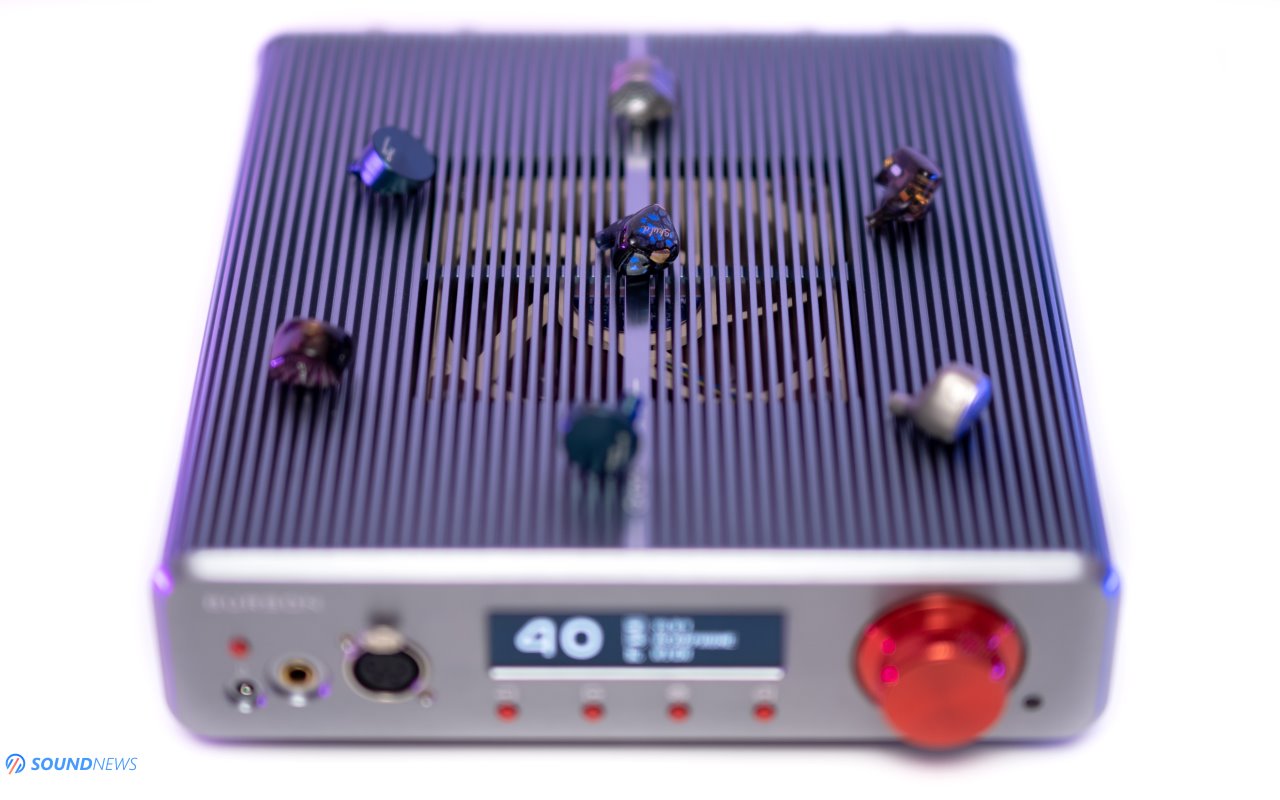 IV. Noise Floor & IEM Compatibility
I believe I've put most, if not all, of Burson's headphone amplifiers to the test. Regardless of their size and cost, all of them exhibited a slight trace of residual noise when used with ultra-sensitive loads such as In-Ear Monitors (IEMs). Broadly speaking, all discrete amplifiers, especially Class-A amplifiers have considerably more components inside and if you have some basic knowledge about electronics, then you know that each component generates its own noise which is being injected into the circuitry. The more components you have, the longer the signal path becomes, and subsequently, the noise floor gets higher. The dead-silent ones were always small in size and noisier ones were always way bigger. With that being said, there are ways to deal with the noise problem. You can use negative feedback, feedback loops, and many other things to try burying the noise as deep as possible. My subjective testing proved that such designs are stripping life away from the music making it less juicy and less natural sounding. Zero feedback amplifiers sounded the most natural and life-like to me, even if tiny bits of residual noise were leaking to the surface via sensitive IEMs. Burson Audio went with the traditional way, using voltage regulators that would remove the noise from the circuit, meaning that these are also zero feedback amplifiers.
The other problem with overly powerful amps is when the power goes up, so does distortion and noise. Since we're talking about the most powerful headphone amps made by Burson, extra care went into crafting a more refined circuitry with their newest creations. The good old 3X GT had a little bit of residual noise with sensitive IEMs I had in possession, not only that but when I was engaging its user menu, a buzzing noise would zap my eardrums until I would press again the menu button. The buzzing noise is no longer an issue on the newest units, I tried every possible setting and there is nothing to be heard. Another positive change is that the newest units have a slow start and turn-off, so you won't zap your precious IEMs with current spikes that were accumulated overnight. All these issues have been taken care of. A sane person wouldn't use a 10-Watt amplifier driving their precious IEMs. Nonetheless, we got quality-of-life improvements and I'm happy to report that the noise floor did go down by a little. When the music plays, I can't hear it, but once I'm pausing the music, there is a faint, barely audible noise with a set of FiiO FX15 which are sensitive to the amp that feeds them. The noise is lower compared to the old 3X GT and much lower when inserting the SP-02 modules, but there is still some faint white noise playing in the background.
Past Burson creations weren't made for IEMs, but I could use a few with their newest amps, although not the most sensitive ones. 7HZ Timeless AE together with HiFiMan Svanar were dead silent even when going a bit louder. In the end, it depends on the load and sensitivity, but I see myself using a dozen IEMs without ever bothering about the noise floor. While these are not 100% IEM-friendly units, with the SP-02 modules in place, they are very close to becoming best friends with most of your IEMs.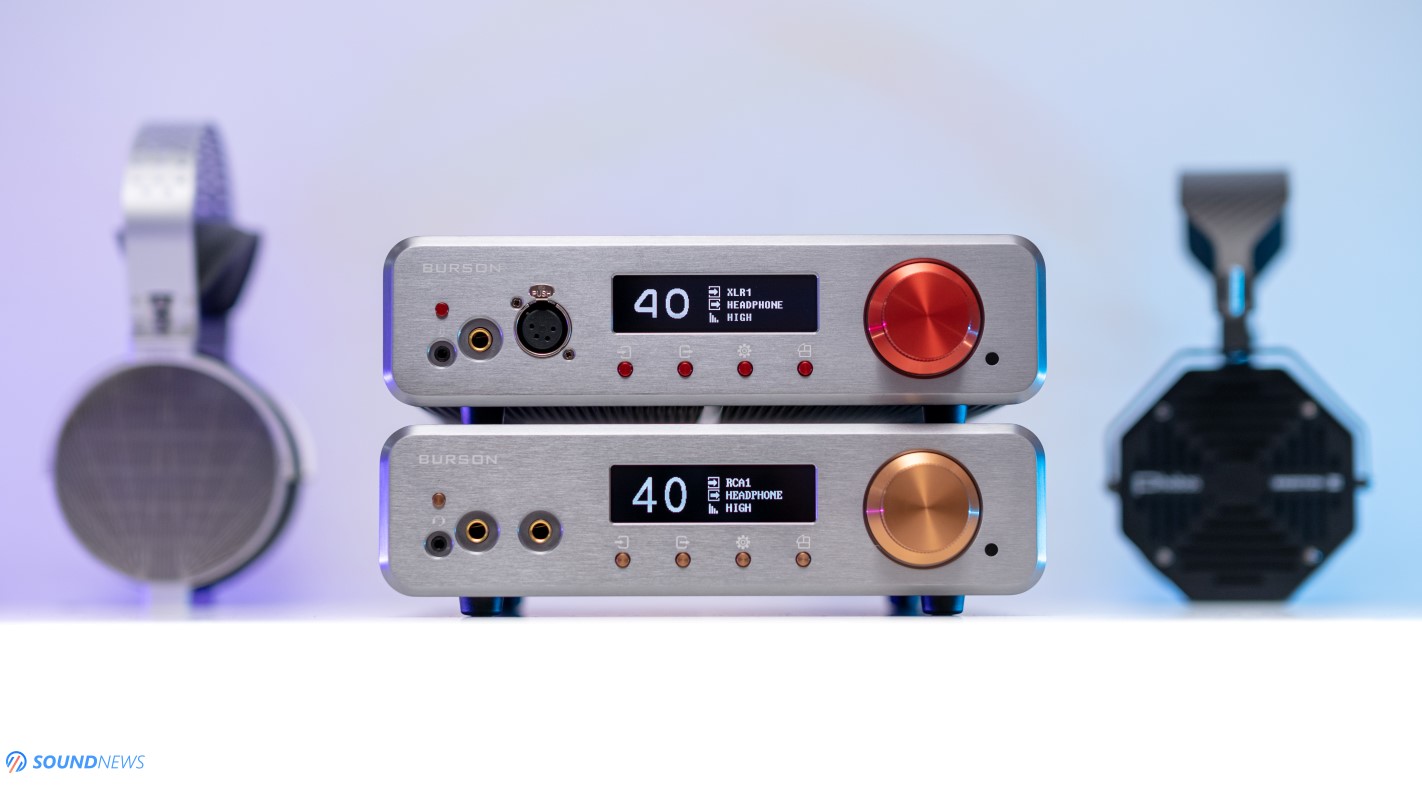 V. Power Output
This will be a shorter chapter versus the rest as everything I have mentioned in my previous Soloist 3X GT review back in 2022 can be said about the newest units. Their power didn't go up, but in reality, I don't see why that would be the case, as both units are more than capable of driving the most demanding loads out there. There is no need to go through every headphone in my possession, but I will just mention that from the 99 steps available on their volume wheel, I never went past the 52 position with the HiFiMan Susvara on my head, and mind you, Susvaras are currently the champions of low-sensitivity, so much so that I'm sometimes driving them with speaker amplifiers of all sorts.
Burson fine-tuned the volume curve and it feels like you have a bit more power versus the old 3X GT, I even asked them if the gain was increased – it felt that way, but no, this is just a more linear power increase versus a somewhat logarithmic power increase found on their older units. The 52 position out of 99 steps available already made my Susvara jump around my head. This was a very loud experience but only for a few seconds, as I was trying to push these units to their upper power limits. MiniDSP EARS was showing me a volume of 106 dB and since I treasure my hearing more than my mother-in-law, I decided to stop there and lower the volume.
Long story short, these two will easily drive the most demanding loads out there and there will be always a healthy amount of headroom remaining on tap. Dynamics were never a problem, on the contrary, dynamics are defining Burson Audio as a manufacturer. I'm into all kinds of music, but if an amp can't control the lowest octaves, push and pull those membranes like a child's play, then that's a mid-fi amp at best for me. Be it Soloist 3X GT or the single-ended variant, my headphones always felt alive and punchy sounding and I didn't need to crank that volume high for that to happen. Even at low listening volumes, you can feel the bass notes dancing all around, and you can feel the air crushing your eardrums at lower volumes, and for me, that's what differentiates a great-sounding amp from a mediocre one.
HiFiMan Susvara, Abyss AB-1266, and all its variants were among the very first headphones that challenged headphone builders early on, but lately, more headphone manufacturers hopped on board, Dan Clark Audio is one of them and their Stealth and Expanse are exactly as inefficient. Headphone amp builders around the globe started putting more effort into trying to drive these inefficient beasts and starting with 2021 you could feel a healthy growth in amplifier designs. I covered most of these amps, I'm sure you already read a few articles of mine and it seems that Burson's newest creations aren't afraid of the newest breed of headphones that are always on the hunt for more power.
VI. Transient Response
Describing how fast and punchy these two units are with a wide variety of dynamic and planar headphones, would feel like describing how sweet the honey is to a hungry bear. Burson Audio always had a house sound that could be felt across all their devices which led to a simple desire to never limit dynamics. Obviously, smaller and more affordable units couldn't bring the thunder with every note, but starting with the Soloist 3X and going upwards, headphone listening could get tiresome especially when banging on freshly released electronic albums for hours in a row. Burson always believed in all discrete designs and I don't blame them for that, as those are still the best-sounding amps on the planet. They were also biasing their amplifiers a little hotter compared to their competitors, so a small (or big) portion of their power would be delivered in Class-A, even their smallest units offered a hint of that goodness.
The biggest Soloist units are biased into a constant Class-A operation. These are no-compromise designs delivering the full might of Class-A power, providing constant amplitude to headphone drivers, having better control over them, and subsequently starting and stopping them faster, when music would be asking for that. Honestly, it's…a bit redundant writing about transients with such units, they will kick, pound, and slam with the full might of the infinity stones put on modern tunes. Such amplifier designs will sound different, from one brand to another, but after trying a good deal of them, I think that the Soloists together with Enleum's AMP-23R are so far the fastest and the punchiest headphone amps of the moment. I didn't try everything, I'm still learning on a daily basis and more headphone amp reviews will be coming shortly, but from the ones I tried, I came to that conclusion.
I still remember when the Soloist 3X GT landed at our HQ last year, sounding so radically different from the former Class-A amplifiers that I had on hand. It was livelier and nut-cracking, that the rest felt mellower and slower sounding by comparison. As I've mentioned before, a lightning-fast-sounding amplifier can change the pace from slow to fast in micro-seconds, but a slower-sounding one could never be as nimble and impactful with fast-paced tunes. The newest units are embracing the same principles, covering my entire music collection with aplomb. They live by the same principles and once you feed them an analog signal coming from an equally impressive DAC, then you can be sure that they will deliver the fun, regardless of your headphones. These units slightly improved bass definition and cleanness versus the old sibling, putting more gas on the fire with all kinds of tunes. The bass impact coming from them was nothing short of spectacular, getting my full attention once the music started playing. Besides ripping dynamics and pressing the gas pedal to the floor, the final acoustic delivery is no longer raw and unpolished, but refined and may I say, more natural sounding to my ears.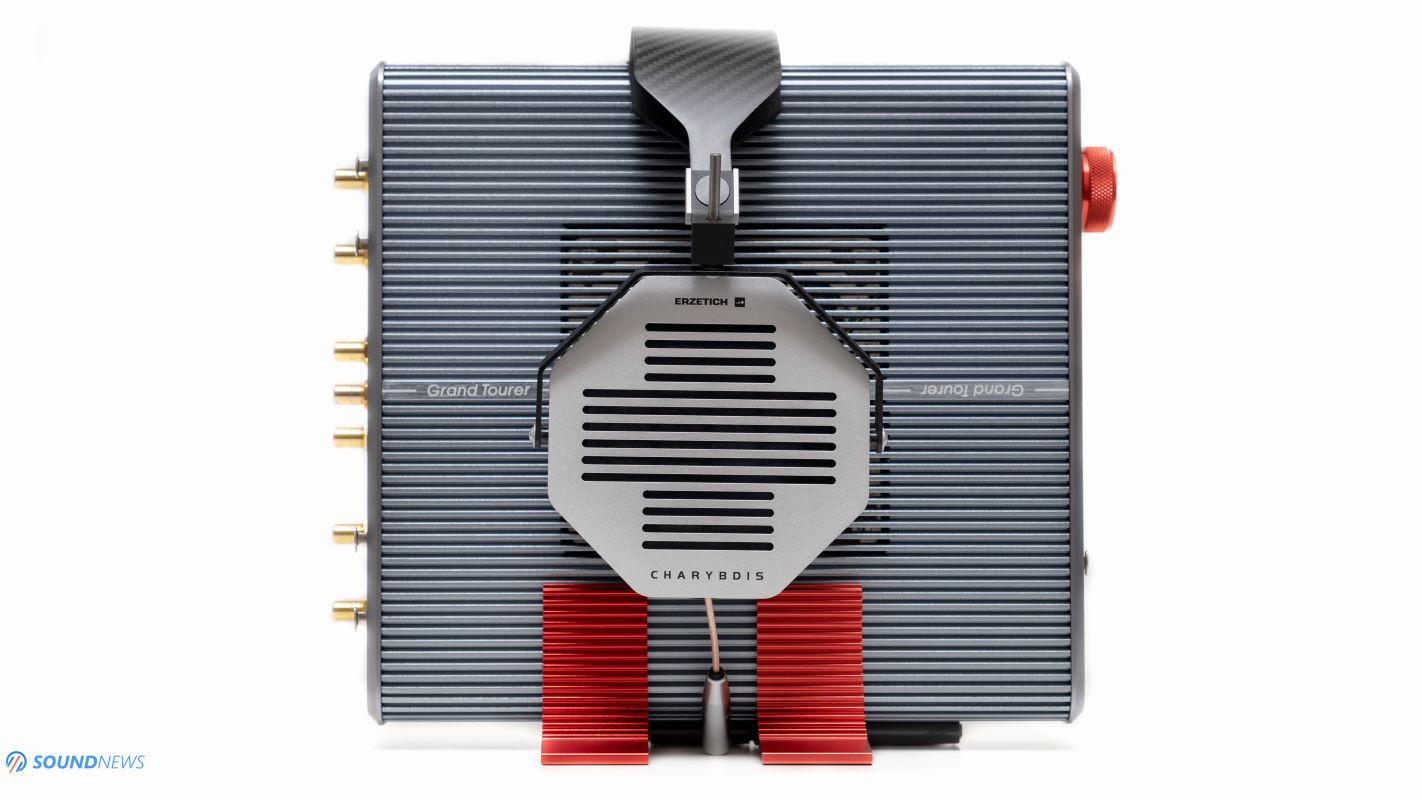 VII. Soundstage & Imaging
If you value the size of the soundstage via headphones (clearly, the most controversial aspect of headphone listening), then out of these three, the newest 3X GT retrofitted with the SP-02 power modules will sound the most expansive. By comparison, the 3 GT sounds almost cozy and intimate, slightly shortening the length between the far left and far right sounds. It brings together the music in front of you and leaves very little information to your lateral vision. The 3 GT is less holographic sounding, but at the same time, it feels more natural and less fatiguing. With the balanced 3X GT, I'm sometimes turning my head left and right, as the sounds are popping all around my head. Focusing on the notes dancing around me can become tiresome in the long run. I have different habits when reviewing as opposed to when I'm enjoying the music, and in the right conditions, the newest 3X GT won't tire you down, but surprise you with a precise location of the notes in a 3D field surrounding your head. I'm pretty sure the lower noise floor gave a minor helping hand, as the sounds felt pushed a little farther away, no longer hitting a brick wall at some point in time. In this regard, the 3X GT is reigning supreme and even outperforms slightly pricier offerings such as the Ferrum OOR, sounding ever so slightly wider and deeper.
HiFiMan Susvara is many things, but sadly, they cannot compete with some headphones from my stable when it comes to the sheer scale of the music. Smaller drivers will always deliver a smaller sound, you can't beat physics and sonics combined, and if you ever tried the Susvara or Audeze's LCD-5 then you know exactly what I'm talking about. When Erzetich Charybdis hopped on my head, previously cozy-sounding tunes started appearing at an arm's reach, sounding considerably airier and much bigger compared to any HiFiMan or Audeze headphones. The Charybdis took off and added so much air, that sometimes I'm wondering why I'm still keeping my stereo setup.
The soundstage could be a real thing via headphones if you use the right pair of cans and the right amplifier that wouldn't limit air travel. My actual flagship headphone amp is an overkill 30-kilo tube amp. It always wows me when I'm listening to acoustic stuff or live tunes, there is something about it that has never been touched by solid-state designs. It's not the reverb or distortion and it's not the sweetness either, it's the no-boundaries approach that always reminds me why I bought it in the first place. Usually, when I'm swapping my flagship amp with a review unit, I want to go back the next minute, as the sounds are starting a fight for prime time inside my head, but that is not happening with the Soloist 3X GT 2023 version, there is more than a decent stage from left to right and I feel that the depth and note separation improved as well with the newest releases.
VIII. Resolution & Transparency
Let's stop for a moment and look at the facts. Burson Audio mentioned that after swapping older voltage regulators to more advanced LT1963 regulators, dropped the noise floor from 120 µV to around 40 µV, and mind you, those are the stock SP-01 modules. While doing so, a chain reaction happened, which led to a better signal-to-noise ratio, going from 110 dB to a whooping 116 dB! But what does that mean? In much simpler terms, to reach the noise floor level you need to raise the volume to an ear-deafening SPL of 116 dB. In much simpler terms? The low-level resolution improved and mind you, the good old 3X GT wasn't a slouch in that department. On the contrary, it was one of the cleanest-sounding all-discrete amps out there.
It sounds crazy, but it's all true and you can experience that for yourself if you plan on swapping the old Soloist with a new one. But wait a second, this story doesn't end here. The SP-02 modules are further lowering the noise from 40 µV to around ~8 – 10 µV, which subsequently improves the SNR and unsurprisingly, detail retrieval. I installed the SP-02 modules two days ago and I refuse to go back to the stock modules. I'm not implying that the stock ones are bad, but with the ones, I'm getting more information from my DAC…not from the amplifier per se. SP-02 are not improving detail retrieval, resolution, or transparency, but they aren't limiting my DAC's performance as much as SP-01 modules do, hence getting a slight boost in perceived detail and resolution. Once again, with the right DAC and with the right headphones, and reference recording, the boost in overall transparency is substantial to warrant such an upgrade. In a world of $10,000 power cables and $1,000 audiophile fuses, I think shelving $300 for quad modules that are improving your amp in an objective (measurements) and subjective way feels like a no-brainer thing to do. I won't push you to wrong purchase decisions, but I'll say this: If you already thinking about the newest 3X GT or 3 GT, then stretch your budget a little and get the Deluxe package and then separately the SP-02 modules when the time comes. Your ears and headphones will thank you for that.
With that out of the way, let's face it, both units are incredibly clean and resolving sounding, more so than anything Burson Audio made thus far. The limits that were put in place by amplifier designs a long time ago no longer apply to these units. These are no longer bottlenecking your DAC and headphones; they are no longer putting potholes along the way to your musical Nirvana and you can hear that. The sound gets pure and you'll be getting emotional. Do I need to continue with this chapter? I don't think so.
IX. Soloist 3/3X GT in a Stereo Setup
Burson's Timekeepers – the 3X GT mono-blocks are still around the block and I thought, wouldn't it be cool to try out their dual-mono amps with the freshly released Soloists that could act as dedicated preamplifiers, together with a dedicated DAC and streamer? Sounds like fun already!
Burson loves the all-in-one concept and I understand why people are into it as well, the lifestyle and the future-fi movement…I get it. That's what Burson tried to achieve with their Timekeeper 3i Reference and later with the Conductor 3X GT. However, not all wives are made the same, some won't tolerate several massive-looking metallic cases in the living room. My beloved is a descendant of the great Chinggis Khan and she's more tolerable with my hobby. Knowing that WAF isn't an issue in our establishment, I'm more excited when the review units have one single feature and goal: providing the absolute best performance with little to no compromises. I'm using separates nowadays that are giving me that and that's what I'll be doing today with Burson's latest.
My KEF Reference 3 speakers aren't easy to drive and the same can be said about the Sound of Eden Crescendo UNO. Reference 3 uses aluminum drivers and Crescendo UNO ceramic drivers, both of which are heavy and rigid, needing more power for better control over them whilst never limiting dynamics. A single Timekeeper 3X GT provides 180 Watts into a 4 Ohm load and I'm not sure how Burson tuned their power transistors, but at around 55 out of 99 available steps on the Soloist 3X GT, the walls were already shaking to the rhythm of the music. I couldn't go louder than that, leaving a substantial amount of headroom even for the most demanding loudspeakers. As a small point of comparison, a single Topping LA90 power amp and a single Benchmark AHB2 ($3000) power amp were clipping with both of these and the only way I could bypass that issue was to add another LA90 and AHB2 into the chain.
There is, however, quite a major difference in how the LA90 and AHB2 played back my tunes versus how the Burson Audio setup is doing it. LA90 and AHB2 were very technical, strict, clean, and incredibly fast sounding, but the final outcome was a flat, emotionless sound that was unable to put me into a Nirvana state.
The Burson Audio combo added more rumble in the bass, and more warmth in the midrange region while infusing more life and dynamics everywhere else. The Topping and Benchmark creations were quite impressive when discussing transients, but the Aussie wombo-combo added even more rumble down low improving the low-end extension while adding lots of body in the process.
A minute later I was already mounting the Sound of Eden Crescendo UNO bookshelves for prime time, which I find technical, fast, and detailed sounding. The only things that UNOs weren't doing so well were sub-bass extension and midrange presence. With the Bursons doing the heavy lifting, the vocals got sweeter and deeper sounding into the mix, and more bass notes were wandering around the room. These babies sounded fuller-bodied than ever before and I felt them singing sweeter tunes this time around.
These weren't only bringing thunder with each passing note, but more air could be felt in between the notes as well like an additional woofer magically appeared on the front of their cabinets. The music felt snappier, punchier, and bigger sounding compared to the sound coming from a pair of Benchmark AHB2 ($6000) bridged together. AHB2s were never massive sounding on their own and everybody knows their weaknesses and once again, Burson proved that their family traditions didn't fade away. I'm again getting that legendary sub-bass and midrange presence that the first Timekeeper was known for, with the exception that I'm getting more power which is clearer and more technical sounding.
Crescendo UNOs are powered by (stiff) ceramic drivers that can sound thin and boring on the wrong setup, they need a higher power intake and a warmer-sounding source and/or amplifier. I've experienced a very different sounding Crescendo UNO this time around and once again, I am smitten by how important system matching is. When everything works in harmony, you'll be getting a great tonal balance and all the cleanness you could desire.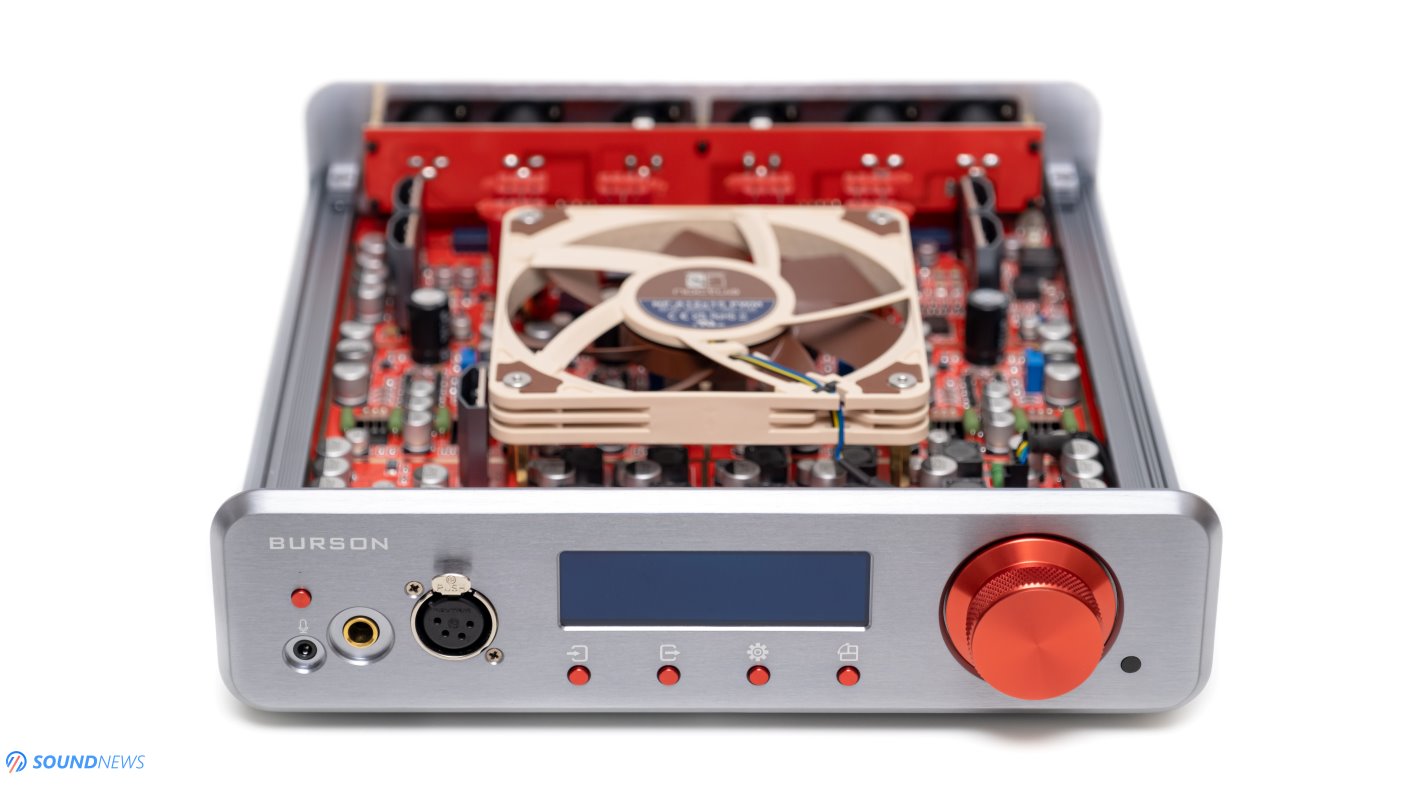 Frequency Response
X. Bass
Burson Audio always had a horny fetish with the lowest octaves. They needed to be strong, thick…and juicy. On a more serious note, the bass plays at the same level as the rest of the spectrum, but it gets highly energetic, punchy, and alive. It is slightly thicker and more textured versus op-amp-based amplifiers and it is considerably more powerful compared to your regular Class-AB amplifiers. If you like your bass clean, defined, yet powerful and controlled, then you cannot go wrong with any Burson design, let alone with these two that are punching higher. HiFiMan's Arya Organic and Audivina already have more than a week of burn-in and while both aren't bass-head material, I felt feel how their drivers were vibrating. rattling their whole structure when 20 Hz notes were crashing down on me. For a thicker and juicier bass delivery, the single-ended only Soloist 3 GT is so far, their best unit yet. The thump of the sub-bass was omnipresent, but the real kicker was its texture, reverb, and layering which impressed me versus the newest balanced variant. Burson is asking if you want to be carried away by the music and never wonder about technicalities and small intricacies (3 GT) or do you want to have it all and sacrifice a bit of soul and texture while getting the last drop of information (3X GT).
With the Super Charger 5A and SP-02 modules in place, an eerie silence between the lowest octaves can be felt, which isn't improving the bass quantity-wise, but elevates it to higher ground quality-wise. A lower noise floor always improves the bass region a bit more versus the midrange and treble, as you can hear more energy lurking down low.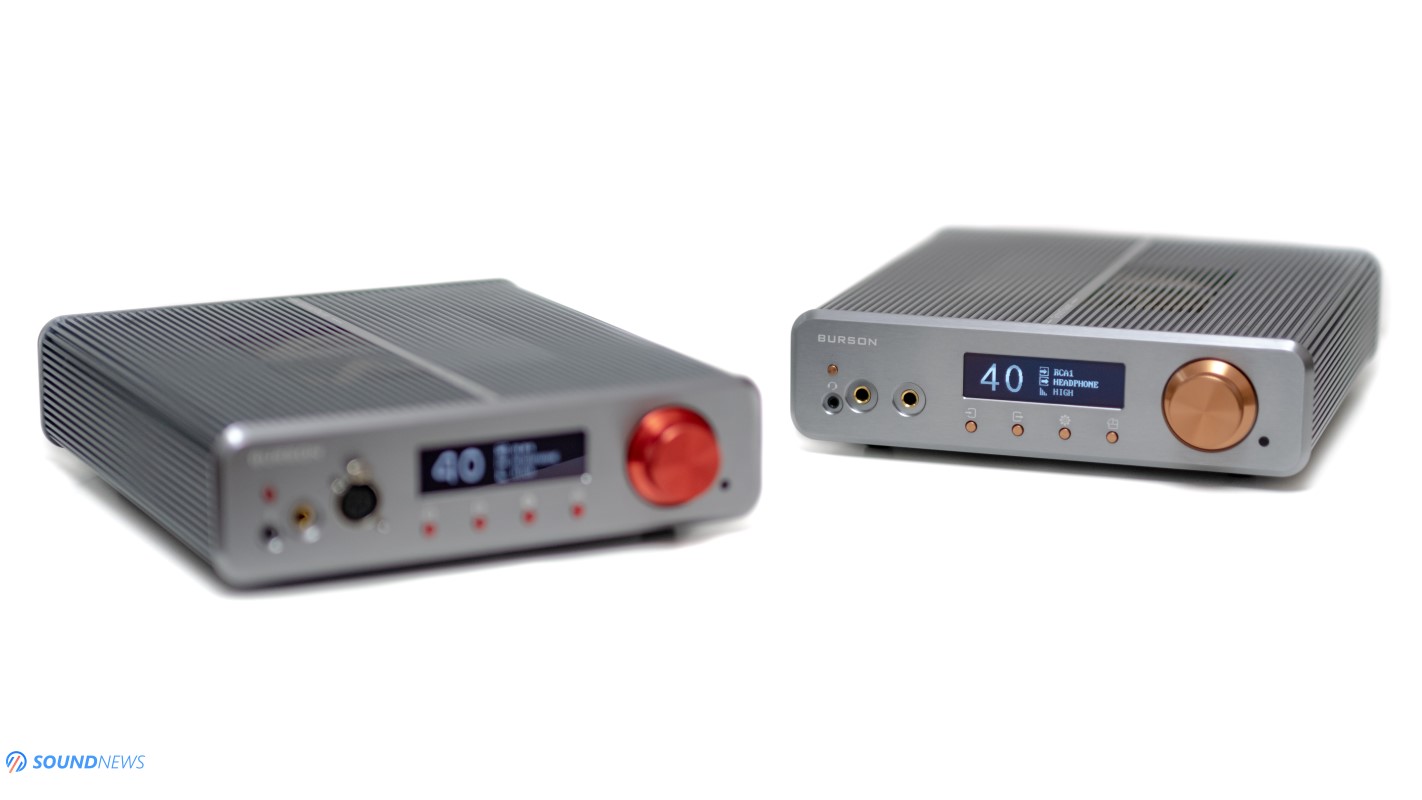 XI. Midrange
As a general rule of thumb, all discrete amps sound closer to the real thing, another (unwritten) rule states that Class-A amps will sound even closer to the real thing and the last rule shushed at audiophile campfires reveals forgotten memories about zero feedback amplifiers that are leaving the signal intact, never to be touched again. It so happens that the newest Burson designs have attained all of these skills and while their previous units weren't exactly smooth and organic sounding, I can certainly describe the sound of the single-ended 3 GT with these exact words. Their midrange got purer; the vocals had a longer trail which boosted the perception of real music playing in real time. The single-ended variant is more impressive in this regard and puts a bit more meat on the bone. Male vocals in particular are getting a deeper and stronger tone, their vocal cords will pierce deeper into the track and you'll have an easier task trailing them down. The Soloist 3 GT is a more musical-sounding little creature that adds more energy in the midrange and bass, while gently removing treble excess and unnecessary ringing. The newest Burson amps have a more organic sound to them, but the balanced version is more serious and linear sounding, never trying to veer away from the main road (frequency response). If you like your mids silky smooth and sweet, then Soloist 3 GT will be right up your alley, and if you like the unspoiled truth, then the balanced variant will be more interesting to you.
XII. Treble
Finally, I have arrived at the turning point that links Burson Audio with its roots and that is the treble delivery. When Burson Audio revealed the third generation of their mighty Conductor series, while the overall sound improved, especially on the technical level, there was something that I didn't swallow easily and that was the slight treble elevation. Conductor 3 wasn't bright sounding per se, but it wasn't smooth and relaxing either, it was somewhere in between. As an owner of their original All-In-One HA-160D, Conductor 1, and then Conductor 2, I felt a little uncomfortable with a stronger treble delivery versus their older units. It wasn't a big deal as in a few days I readjusted to the new sound, but somehow, I always longed for that old organic sound of the HA-160D. Putting my right hand on the heart, I can certainly say that the Soloist 3 GT feels like a modern re-imagination of the HA-160/HA-160D. It goes with the same principles and I'm happy that such a product exists today in their lineup. HiFiMan headphones in particular didn't pair well with newer Burson amplifiers due to an extended treble delivery that didn't roll off the top octave. There isn't a roll-off on the single-ended Soloist, but it's more natural and closer to the real thing. On the other hand, the newest balanced Soloist feels like a slightly refined version of the old 3X GT, which lowered a bit the treble excess, so I could finally power all my HiFiMan creations without biting my tongue. The treble saw the biggest improvement in my eyes and I'm not talking about extension or detail, but about its energy and texture.
My Conclusion
You already have my extensive comparison between the Soloist 3X GT, the Flux Lab Acoustics Volot, and Ferrum OOR & HYPSOS in the original Soloist 3X GT review and there's another comparison with the Enleum AMP-23R right here in chapter 8. However, it's now evident that these comparisons no longer hold true with the latest Burson amps. Therefore, I'll soon be conducting an 8-in-1 comparison among the most exceptional current production solid-state headphone amplifiers available. I'm eagerly waiting for one particular amp to be finalized (HeadAmp CFA3) and another to be delivered (Zahl HM-1) so I can initiate my comparisons. Be assured, all this exciting content will be unveiled soon—hopefully before Christmas (Justin, I'm counting on you!).
The question of whether the latest Soloists are worth the investment is obsolete. The Soloist 3X GT maintains the same price it had two years ago. All its quirks have been ironed out, the circuitry has undergone further optimization resulting in enhanced subjective performance, and you're acquiring all of this with an 18% discount due to inflation. I've not always been kind to Burson Audio; when cons, flaws, or imperfections emerged, I didn't hesitate to shed light on them. Nonetheless, I'm content that minor inconveniences like an erratic volume control (Soloist 3X), a higher noise floor when engaging the user menu, or the pops and crackles upon powering on the units have ceased to disturb me. Finally, I can immerse myself in my music without unnecessary distractions. It's still the same beloved Soloist, now refined in sound, removing treble glare while lowering the noise floor so that certain IEMs won't reveal gremlins playing in the background.
You are getting cleaner power which reveals additional subtleties from the tunes you already know, leaving your DAC to do a better job and your headphones to reveal their true identity. It goes without saying that both units easily won our highest Gold Award and I'm looking forward to their next developments.
If you are already thinking about either of these two audiophile-proof LEGO kits, please stretch your budget a little and get the Deluxe package that will help you better cool down the units and lower the noise in the process. I'm not aware when the SP-02 silent power modules will be available, but somebody crafts them already as I'm typing this, so expect them to hit the market very shortly.
The newest Soloist 3X GT can be yours for $2499 and the Deluxe package will cost you $2799, while the single-ended only Soloist 3 GT can be had for a lower $2199 asking price, pushing the Deluxe package to $2499. You can get them directly from Burson Audio right here.
If you're rocking a Grand Tourer with a massive grin on your face and if you feel that I helped you in some way or another, please consider subscribing to our YouTube channel. I'd also encourage you to share your experiences with either the single-ended or balanced version of the Soloist GT in the comments section below.
PROS:
Rock solid build quality, unique casework that doubles as a giant heat-sink
Advanced feature set, simple looking UI, and all the I/O you can wish for
These are some of the cleanest sounding all-discrete Class-A headphone amps and preamps
Sounding big, wide-open, and quite holographic, more so than the original version
Their resolving abilities went up, while their noise floor went down
Incredibly transparent and clean sounding for the price
These are covering the frequency response in full, but the single-ended version plays with bass and midrange delivery a little bit more
Both units easily drove my entire headphone collection while leaving a ton of headroom on tap
These two have no brakes when it comes to dynamics, having an impressive pace, rhythm, and timing
Excellent pre-amplifier sections that didn't increase the noise floor
No distortions can be heard at higher volumes
Both units had impressive control over headphone and speaker drivers
The sound is more effortless and refined versus the rest of their lineup
Highly technical, yet engaging sounding at all times
An incredible value!
CONS:
The Super Charger 5A felt like a must-have upgrade and so were the SP-02 silent power modules
Although a genius idea, their active cooling might put off potential buyers
These are still getting hot after about an hour of use
ASSOCIATED EQUIPMENT:
DACs: Chord Electronics DAVE, Rockna Wavedream Signature XLR, Gold Note DS-10 PLUS & PSU-10 EVO
Wireless Streamer & Music Server: Rockna Wavedream NET 4TB, EverSolo DMP-A6
DDCs: Singxer SU-6, Matrix X-SPDIF 3
Headphone Amps: Burson Audio Soloist 3X GT OG, 3X GT 2023, 3 GT 2023, Trafomatic Primavera, Enleum AMP-23R, Ferrum OOR & HYPSOS, Flux Lab Acoustics Volot
IEMs: Westone Mach 50, Hiby ZETA, FiiO FX15, HiFiMan Svanar, 7Hz Timeless AE, Kinera Skuld & others
Full-sized headphones: Meze Elite & 109 PRO, Erzetich Charybdis & Phobos V.2021, HiFiMan Susvara, HE1000SE, Arya Organic, Audivina, Audeze LCD-5 & LCD-4, Sennheiser HD800S, Kennerton Rognir (planar) & Vali, Apos Caspian, Sendy Peacock & Apollo, HarmonicDyne Elite & Poseidon, others
Preamps: Burson Audio Soloist 3X GT OG, 3X GT 2023, 3 GT, Chord Electronics Ultima 3 Pre
Power Amps: Chord Electronics Ultima 5 Power, Burson Timekeeper 3X GT (x2)
Loudspeakers: KEF Reference 3, Musician Knight 1, Sound of Eden Crescendo UNO
Interconnects: Crystal Cable Reference2 Diamond (x3), QED Reference (x2), Topping TCX1 (x2)
USB Cables: Supra USB Excalibur (x2), Chord C-USB, Matrix Hi-Fi USB
HDMI Cables: Audioquest Diamond DBS, Supra 8K HDMI
Speaker cables: Kimber PR8, Audioquest Type4
Power Cables: Crystal Cable Reference2 Diamond (x3), Isotek EVO3 Premier (x2), iFi Audio SupaNova (x2)
Balanced Isolation Power Conditioners: PLiXiR Elite BAC1500 (stereo setup), KECES IQRP-1500 and P14 (headphone setup)