HiFi Rose redefines the definition of All-In-One with the RS520
HiFi Rose RS520 – This a an all-in-one streamer with built in power amp, Preamp and DAC, just add a pair of speakers and you are up and running. It also has an analogue input so you can add a turntable if required, it is beautifully built and has a gorgeous touch screen for all its features, it supports all possible digital formats and there's an excellent control app as well.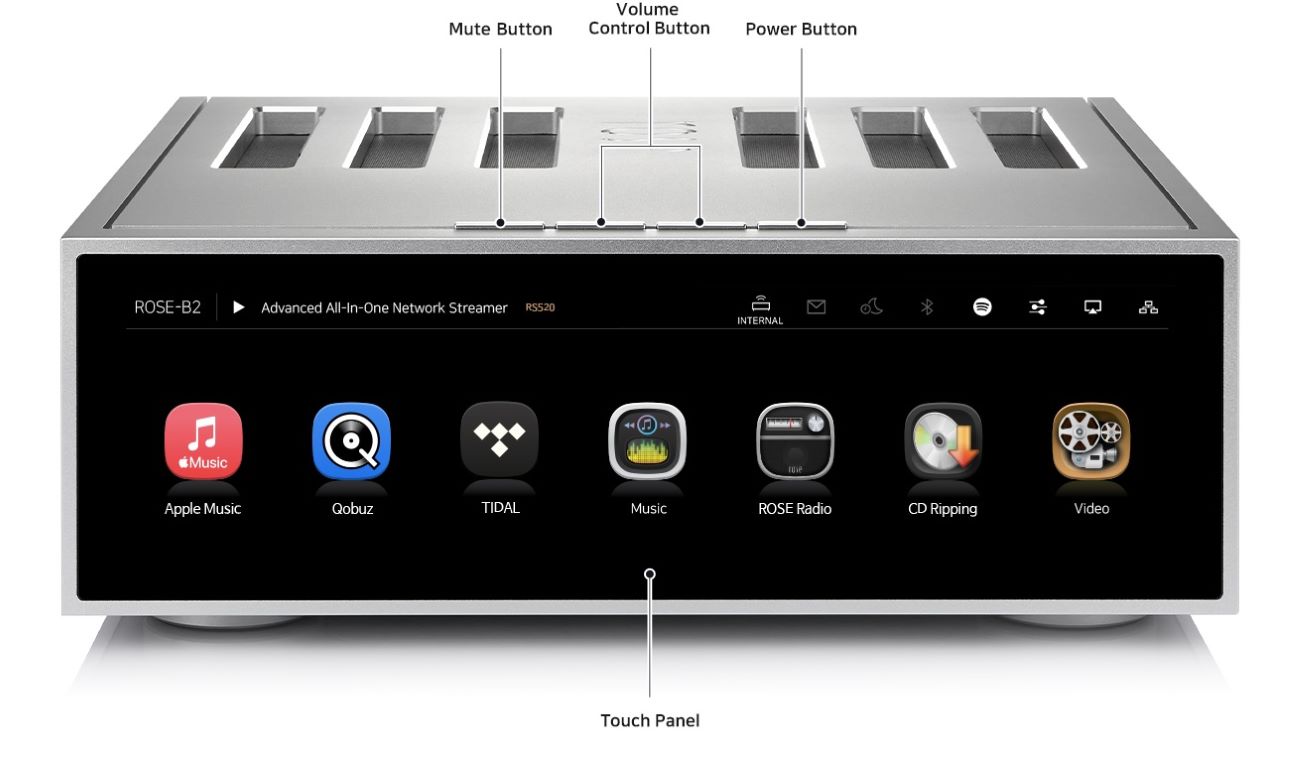 The aluminium-clad HiFi Rose RS520 has a claimed 250W per-channel output of Class AD power (advanced Class D) that feature Gallium Nitride FETs in the amplifier stage. The streaming platform, based on its own Rose OS system, supports most streaming platforms including Tidal, Qobuz, Apple Music, Spotify and Roon. There is a built-in equalizer for a bit of fun and an analogue HDMI eARC, as well as Bluetooth support. The now characteristic touch screen at the front is 32 cm wide with a 1920 x 515 resolution LCD panel.
The HiFi Rose RS520 is available in silver and black, retailing at £3,399.00 (SRP) and will be available starting with October 2022.
HiFi Rose aims to take you "beyond audio". It makes products that not only sound exceptional but are also a joy to experience in both aesthetics and operation. The flagship RS150 sets the standard for this aim and delivers on all fronts as one of the most innovative streaming devices the Hi-Fi industry has seen in recent years. The range was expanded in 2022 with the addition of the RA180 integrated amplifier, delivering astonishing specifications and new technologies in a more traditional market sector. HiFi Rose is a division of Citech, a Korean software company that was originally founded during the 1960s. HiFi Rose assembles all its products in Korea.