New goodies just arrived at Apos Audio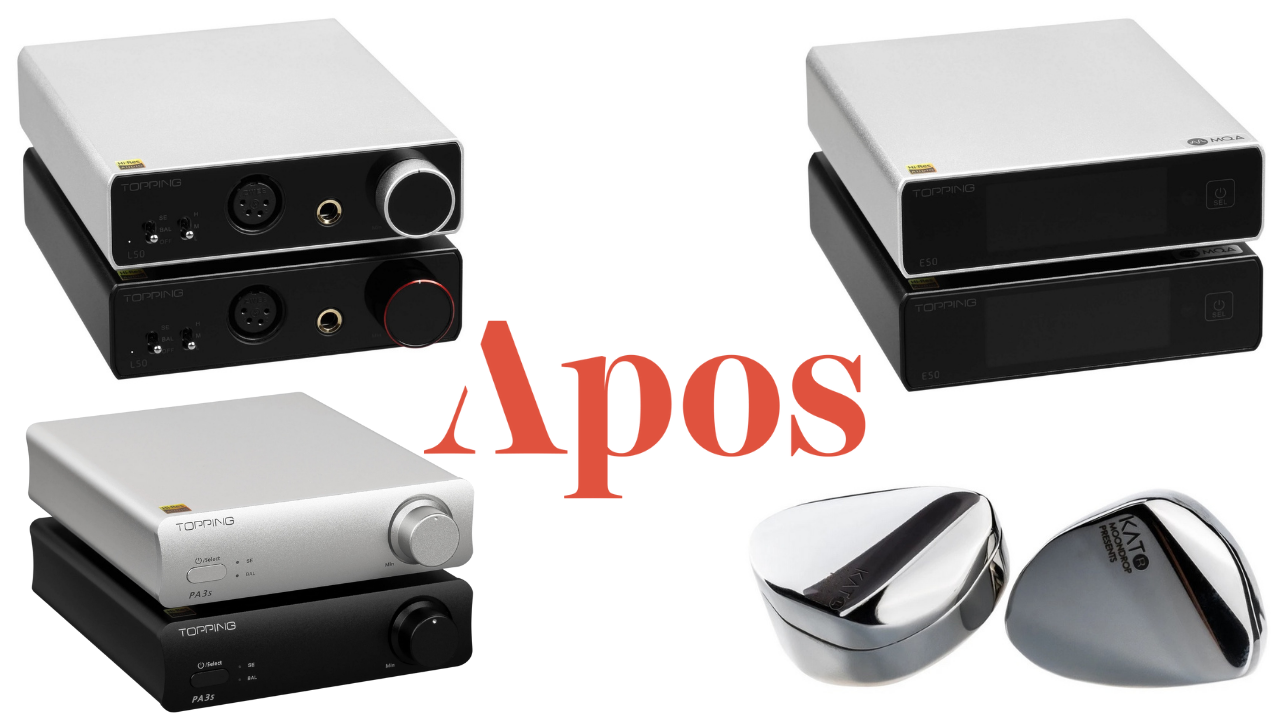 Apos Audio now carries the Topping PA3s fully balanced Class-D Amplifier. With 80W x2 @4Ω of power, the PA3s is a powerful yet simple amplifier that will suit your passive speaker needs. As a balanced amplifier, it powers each incoming channel with a separate amplifier chip. As a Class D amp, it uses far less power than Class A amps, making it super efficient. We think it's a terrific option if you want a powerful, efficient amplification option for your bookshelf, desktop, or floor stand speakers.
After the devastating fire that claimed the AKM factory in Japan last year, Topping has steadily been replacing its lineup with products that use ESS, rather than AKM chipsets. They just announced successors to their super popular L30 and E50 lines with the E50 DAC and L50 headphone amp. These aren't simple equivalent replacements of the E30 and L30. The L50 headphone amp features single-ended and balanced outputs, a greater span of dB in its gain levels, a pass-through mode, and other upgrades. The E50 features massive improvements in distortion levels, dynamic range, and more; it also features full MQA decoding.
Last but not least, Moondrop Kato IEMs dropped in their store as well, after two years of design improvements and development, Moondrop has released the Kato, a new ULT (Ultra Linear Technology) dynamic driver IEM. With more power and less distortion than the KXXS, the Kato is a full-frequency IEM with nonlinear distortion that's comparable to electrostatic headphones.