My Video Review:
Two years ago, I was posting my first written review on this website and my first video over Youtube for the xDuoo TA-10 DAC and hybrid headphone amplifier. I had plenty of experience with tube amplifiers and DACs, but I have never tested an xDuoo tube amplifier until that point. Time flew so fast and I'm again with an xDuoo hybrid on my table. It's the next-in-line for the aging TA-10, with an R at the end. Did they mean Remastered, Reforged or just Rare? It's probably from the bright color scheme of its body.
I knew a replacement is incoming when AKM released their newest AK4493 DAC chips that were pin-compatible with the out-of-production AK4490 sitting in their TA-10. It was only a matter of time when one of the most beloved xDuoo device would be updated with fresh new electronics, with some additional inputs and who knows…maybe the Mini-CD was finally dropped from the package too? Let's have a look inside its box.
Undressing a Lady in Red
xDuoo seems to be learning quick from its past mistakes. I didn't find a Mini-CD in the package like it was the case with its predecessor, TA-10. Finally, xDuoo is moving forward and puts everything online. If you need its USB drivers, you can download them from here. TA-10R (which I'll simply call 10R from now on) came double boxed and the smaller product box was filled with plenty foam for extra protection. The single vacuum-tube is wrapped with a thick soft foam, it sits extra-secured in there. Inside the package you'll find a warranty card, a user-manual in English, a power cord, a detachable tube guard and a really nice 1-meter-long gold-plated USB-A to USB-B cable. This is basically it; you have everything you need to start your listening sessions.
Design & Build Quality
10R is having the exact shape and dimensions of its predecessor, TA-10. I find it small and skinny, at just 1.5 kilos (3.3 lbs.) it is pretty lightweight and you can easily integrate it into small office setups. It will not steal too much real-estate and since it's both a DAC and a headphone amp, you don't need anything else to start your musical journey. Instead of a boring matte-black paint, they painted it with a matte-cherry red color that pops and attract plenty of eyes to it. The volume knob and the tube guard have golden accents, I'm not sure how I feel about them as a man, but as whole, I find it quite a looker and a head-turner for sure.
xDuoo removed all those unnecessary LED lights from its front plate and made its UI slightly more advanced. It is definitely better looking now, there is less light pollution in late night listening sessions. I'm glad they left those tall rubber feet, which helps tremendously with heat dissipation. Just below the tube, xDuoo perforated the case so that air could move freely in and out of the case for a better cooling. I don't find the case hot to the touch as it happens with Class-A tube amplifiers, it's warm to the touch and you can easily handle gear around it, just make sure you don't touch that 12AU7 tube.
The body itself it made out of machined aluminum, it has smooth edges and a rounded shape, you'll find bolts only under its case and on its back plate for a clean, elegant look. xDuoo addressed the biggest drawback of its predecessor when it comes to inputs, but more about that very shortly. I'm quite pleased by the small, but notable improvements xDuoo brought to the table, my only wish is to see them develop a true balanced version of their TA-30, that would be something to behold.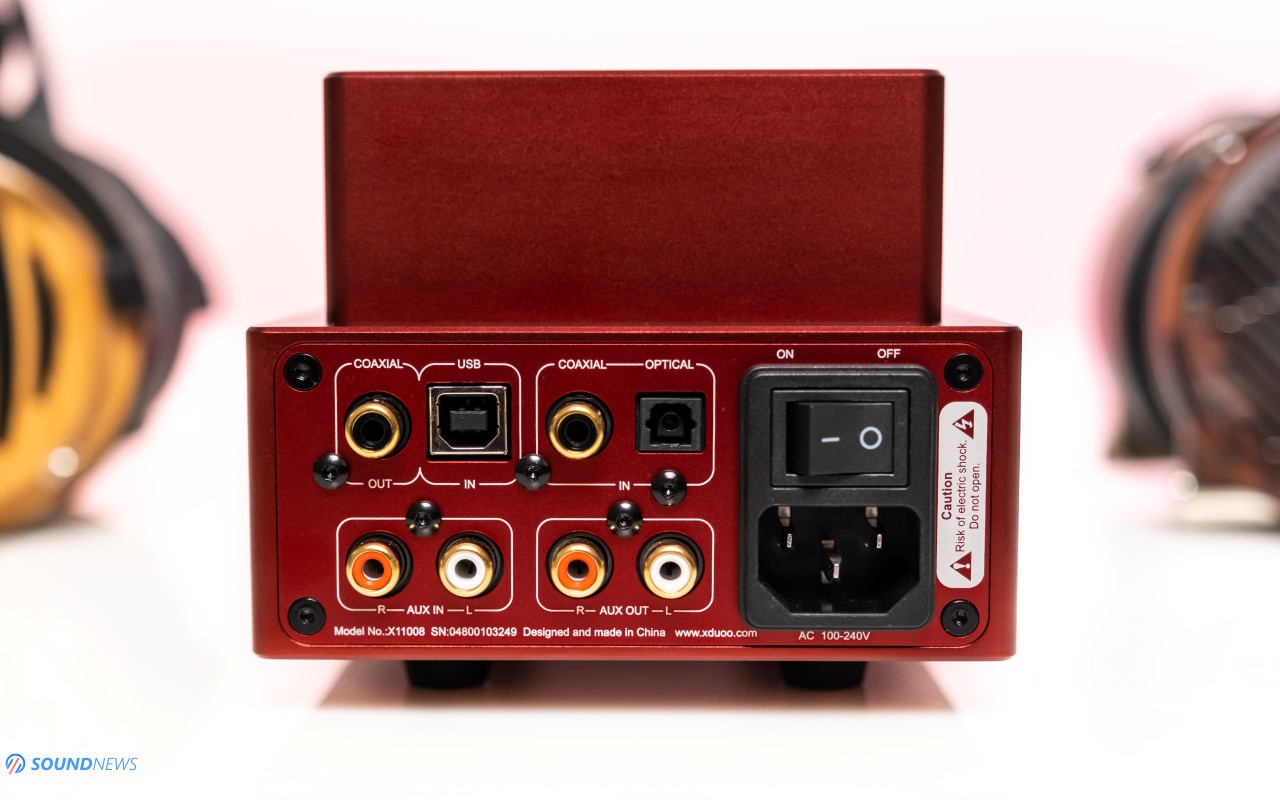 Controls & I/O
10R has a simple and straightforward front panel. On it, you'll find a 4-pin XLR output, a normal 6.35mm headphone jack, a 0.96" OLED screen on top and a big stepped volume wheel on the right, that also works as an input selector if you press gently on it.
xDuoo addressed the biggest complaints of its predecessor and added two additional digital inputs. Besides the usual USB Type-B and RCA line-inputs, they added a much needed coaxial and optical input. You can also spot a pair of RCA output, just in case you'll want to use it as a preamp, adding some tube richness into your loudspeaker setup and…why not, into your headphone setup as well. The coaxial and optical input is a welcomed addition, as 10R can now be integrated into a loudspeaker setup much easier, you can use it with a ChromeCast enabled TV, you can use it with a stereo receiver, with a game console, you name it. Need more warmth and lushness from your music? Just plug it in!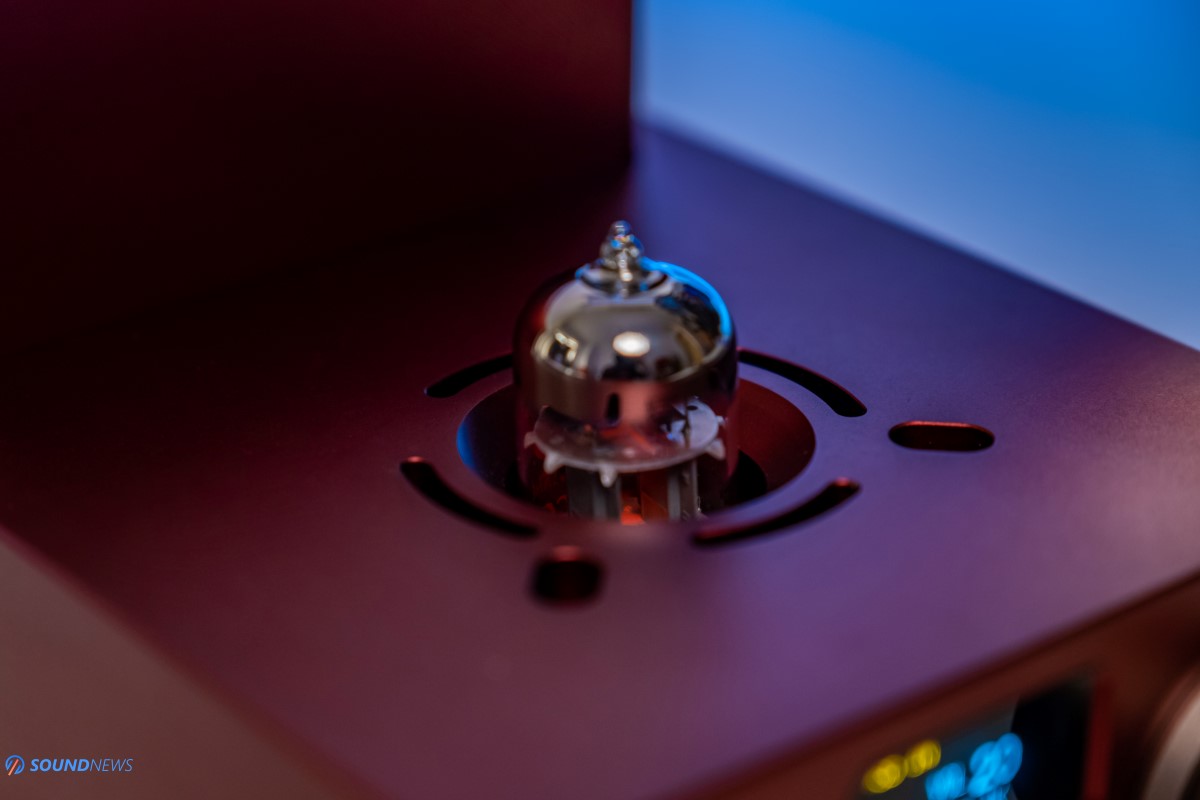 Under Its Red Hood
Considering that TA-10 was one of the best-selling xDuoo devices, it was only a matter of time when xDuoo would improve its circuitry and adopt a newer generation of DAC chips. The aging AK4490 is gone, replaced by a newer and better performing AK4493. On paper, the newer chipset has a better signal-to-noise ratio and a lower distortion. Considering that I'm describing a hybrid tube input, transistor output amplifier, you want the DAC section be as clean and as transparent as possible and this is exactly what xDuoo did. The newest AK4493 is pin compatible with the older chipset, so I guess that the upgrade process wasn't that time consuming in terms of R&D.
Apart from that, we are getting the same reliable and super steady USB receiver, the famous XMOS XU208, the same single 12AU7 / ECC82 double triode. Here's a fun fact: for a true balanced output, two double triodes are needed, meaning that 10R is not exactly a true-balanced amplifier. It offers exactly the same power via its balanced and single-ended headphone outputs and that is 2000 mW (2W) into 32 Ohms. A single double triode can't output as much power even if an oversized transformer would be used and this is where xDuoo used their imagination and incorporated a transistor output stage to improve its current delivery for hard to drive headphones. That's right folks, 10R is a hybrid tube input stage, transistor output stage headphone amplifier, so it would preserve the richness, the smoothness of the tubes, plus the speed and impact of solid-state amplifiers.
xDuoo left the same crystal clocks, one for multiple of 44.1 kHz sample rates (88.2, 176.4, 352.8 kHz) and one for multiple of 48 kHz sample rates (96, 192, 384 kHz). The same Altera MAX II FPGA is used for data reshaping and jitter attenuation. Some of nicest audio-grade electrolytic capacitors can be found inside, Silmic 2 by ELNA are still considered as some of the best coupling capacitors money could buy. There are other fancy names inside, like Nichicon FW caps as the main filter caps and thick metal poly caps as a secondary filtering stage (coupling caps).
Thanks to its newer DAC chips and XMOS interface, 10R will natively decode up to 32-bit 384 kHz PCM files and DSD256 files via USB. Optical and coaxial are limited only to 192 kHz PCM files and to DSD64 via DOP (DSD over PCM).
In its stock form, I find the TA-10R quite balanced, having a mild-tube flavor, but if you want more tube richness and even more warmth, take a look at some older NOS (New Old Stock) tubes before the Cold War era. Mullard, Sylvania and Western Electric made some of the sweetest sounding double triodes in existence. There are several current production 12AU7/ECC82 manufacturers as well, check Electro-Harmonix, JJ Electronic and TAD. The PSVANE 12AU7-T is probably the best current production tube and it isn't that expensive as those NOS offerings are. Okay guys, my ears started to itch, so let's hit some ear-drums!
Sound Performance
I. Preliminary Sound Impressions
This is definitely an xDuoo device, even without any kind of burn-in, 10R started enveloping me with its wizardry. I started my listening sessions with some progressive rock and 10R made it easier to chew and swallow. I'm having this feeling that I can listen to the brightest recordings and treble wouldn't be offensive or ear-bleeding to me. I'm a solid-state guy myself, but I really envy the way treble is being rendered via tube amplifiers. I'm hearing cymbals exactly as loud and clean compared to my setup, but they no longer have that artificial ringing, that strong contour and leading edge. With raw progressive metal (Leprous, Soen), 10R added flow and awakened more emotions. I was better feeling the music and it was unplugging me completely from the outside world. 10R is not exactly a device to write several pages about its technicalities, you just want to listen to it and feel the same emotions the artists felt while composing their music. Another thing that struck me, is that even at such an affordable price of $319, the little 10R was running circles around most solid-state amplifiers when it comes to soundstage and scale, it was decompressing the music, it was always big and wide open. It's a soundstage king compared to most solid-state amplifiers. If you thought your Drop-789 is big sounding, wait until you hear the 10R after two hours of burn-in. I've tried listening to crowded tracks, to busy electronica and to upfront jazz, but 10R was refusing to sound that way. It was dragging me a few meters away, so I could look at a bigger picture in front of me. I'm into all kinds of music, calm and aggressive, old and new and sometimes I don't want to search for all its imperfections and small nuances, sometimes I just want to lean-back, have a glass of wine, feel the music and disconnect from the physical world.
I don't find it lacking details, I expected a serious downgrade in terms of detail retrieval and transparency and while that happened, it was at a much smaller scale to my expectations. I found micro-details with it, tiny sounds scattered around the songs that I know for a lifetime are still there, just their leading edge wasn't that sharp and contoured anymore.
Another interesting aspect to write about it, after coming from an ultra-revealing and straight as a line setup, 10R was tying the notes with invisible silk thread, the music was simply pouring with its longer decays and natural textures. That worked as a cure for bright and robotic-sounding recordings, it made them natural and smooth, like listening to musicians performing live in a venue. I like that it never goes overboard with its warmth and liquidity, there is plenty of it, but not too much to ruin the transient response and the slam. I find it thumpy and energetic sounding, it is engaging once you leave it for a 10-minute warm-up. Sure, it isn't that clean and detailed compared to newer solid-state amplifiers, but with older music that has lots of grain (especially in the treble), it's a huge problem solver. Finally, an amplifier that sounds different and I'm glad I'm experiencing all this, as besides Trappist beer, I also like IPA, bock and stouts, all are entirely different but exactly as tasteful.
II. Soundstage & Depth
Some of the nicest things to say about tube amplifiers is how easily they can portray the music around you, I'm yet to hear a tube-based amplifier that is sounding closed-in and claustrophobic. Funny thing is that even $3000 solid-state amplifiers are not sounding as open, as wide and as expansive as the 10R is sounding to me. While I'm in deep love with Benchmark HPA4, Sparkos Labs Aries and to the newest SMSL SP400 and Topping A90 offerings, all those don't stand a chance in terms of scale to the beautiful lady in red. 10R opens the sound really nicely, it adds some air and increases the air-bubbles around each and every note. I can also describe the sound of 10R as being layered, there are several layers to be discovered while listening to it, the more sounds are in your music, more layers will be discovered within it. With classical or live music, 10R is something to behold, it scatters the sounds, putting them farther away on their individual shelves. It is so much easier to untangle a song and track a musical instrument or maybe a voice with a tube amplifier, all that is by orders of magnitude easier to do on 10R than on pricier solid-state amplifiers.
Below by Leprous (Tidal / Spotify) is a track that normally wouldn't impress in terms of scale or bass delivery. With 10R, bass notes are felt like powerful heart-beatings, they came from nothing and vanished into the void, that was quite impressive to experience with a pair of Audeze LCD-4 on my head, which the tiny wonder drove to its fullest. The scale of the song improved considerably, like I was experiencing a different song altogether. The bass guitar had a pulsating feeling to it, that I didn't experience on my reference amplifier. From a nice vocal performance, 10R transformed it into an amazing vocal performance, putting goose bumps all over my body. I was carried away and I was humming together with the band until it all stopped.
You can never go wrong with an AKM chipset being amplified by a tube stage. In terms of scale and depth, the little 10R delivered everything I wanted and even more. It has great soundstaging capabilities, if only I could borrow the same scale and plant it into my solid-state amplifiers. Why there is always a compromise?
III. Noise Floor & IEM pairings
It isn't a secret to anyone that tube amplifiers don't have the cleanest possible noise floor, they have a higher THD too and nothing can be done about it. The little 10R has several filtering stages and uses some of the best capacitors, even expensive metal poly caps were put inside to lower its noise floor as much as possible. I'll tell you right away that IEMs and 10R don't go that well together. It doesn't have a gain switch; you only have two headphone outputs and a volume control that goes up to 100. No matter the volume position, there is an audible low-intensity hum that is easily heard with or without music playing in the background. FiiO FA9 and FH7 picked that up immediately, it was lower with a pair of Meze RAI Penta and Little Dot Cu KIS, but still, I was hearing it loud and clear. In all honesty, I was expecting this as TA-10, TA-30 and Little Dot MKIII SE performed exactly the same. It is only barely audible with portable over-ear headphones like Meze 99 Classics and Sennheiser Momentum 2, but once I'm moving to desktop class headphones of any kind, I can't spot that noise anymore.
Even Kennerton Magni and Gjallarhorn, which mind you are some of most sensitive desktop headphones I know, weren't able to spot it, offering a clean noiseless performance no matter the volume level. Planar-magnetic headphones were also dead-silent, starting with low impedance ones as Hifiman Arya and finishing with higher impedance ones like Audeze LCD-4, all I've heard was a noiseless and trouble-free performance.
When you are interested in buying a tube amplifier, you don't get it for your IEM collection, you are getting it for your desktop headphone collection and with them I didn't had issues, as noise floor was always under a strict control. xDuoo isn't mentioning its noise floor in microVolts on their website and in their shoes, I would probably do the same.
IV. Power Output
I'll give you this, 2 Watts into 32 Ohms seems not that much, but in reality, it was able to drive all my headphones with flying color with the exception of a lonely wanderer: Hifiman Susvara that eats tens Watts for breakfast. As you can imagine, IEMs and portable dynamic headphones were driven to their fullest. Desktop dynamic headphones did basically the same, all of them sounded effortless, ballsy and with their chin up. Interestingly, desktop planars performed pretty much the same. Everything from Quad ERA-1, to Erzetich Phobos, Kennerton Wodan, Hifiman Arya and Audeze LCD-4 were fully driven, there was authority in the bass, sweetness in the midrange and easiness in the top octave. I've heard low and high dynamics easily, it was going up and down like a roller-coaster, it was always engaging, visceral and effortless sounding. I sincerely wasn't expecting a great performance with Hifiman Arya and Audeze LCD-4, but I was all wrong. At about ~75 out of 100, it sounded loud, mean and really imposing. Its final transistor stage is biased into Class-A and that already tells a big story for me. Now it makes sense from where that boldness in the bass and higher density in the midrange is coming from. It's weird saying this, but not all Watts are made the same, the ones coming from 10R can power pretty much everything with the exception of the stubborn Susvara.
Headroom felt bottomless, dynamics weren't limited at all, bass was thumping hard, I've felt all the signs of a well-driven dynamic and planar-magnetic diaphragm. As of right now, TA-10R is without a doubt one of the most affordable unit that can easily drive behemoths like Hifiman Arya and Audeze LCD-4.
V. Resolution & Transparency
I jumped directly into a collection of tracks that are offering a higher degree of details and a higher transparency. Echoes by Signum Saxophone Quartet (Tidal / Spotify) has plenty of sounds that usually recording engineers would mask and burry deep, like artists inhaling air in their lungs, hearing gentle key presses on a saxophone or feet movements in the auditorium. Here I am experiencing all that via 10R, like I'm listening to my home setup. The final outcome is even more glorious, fuller and much more emotional sounding. The highlights are not put on the smallest nuances and while I hear them, I'm mostly focused on the big picture and not on the micro-details. I've felt the same while listening to Night Train by Christian McBride (Tidal / Spotify), those cello slaps and string plucks felt as clean and as detailed as I know them to be, with a smoothing filter applied all over them. I was experiencing a lesser degree of sharpness compared to the HPA4, but a more engaging and alive presentation.
TA-10R isn't lacking details much, it is still clean and transparent, just not on the same level with instrument-grade amplifiers like those having NFCA and THX-AAA modules. In its defense, I'll give you its grain-free performance that can be listened for several hours straight. It lacks any listening fatigue; treble performance is clean but non-offensive in the long run and I don't know a lot of solid-state amplifiers that would do the same. If ultimate transparency and resolution are very important to you, then you might look elsewhere, as 10R is more about the musical experience than about technicalities, measurements and numbers…
VI. Transient Response
TA-10R loves to pound ear-drums, it does it often and it does it with a wide variety of music. After sweeping through several electronic, rock and jazz albums, it was clear to me that 10R can store a high amount of current and unleash it incredibly fast. The lady in red knows how to kick some balls and it does it quite painfully. I'm not joking at all, the amount of punch and sheer slam coming out of this thing is just spectacular. It has more slam than most solid-state amplifiers I've tried, with just few exceptions. While I wouldn't describe it as having a lightning speed or decay, when it comes to landing punches at the right moment, it will deliver them with a higher force than usual. Those pulsating bass notes that I've heard on Below by Leprous, weren't heard on my reference amplifier that is costing exactly 10 times more. The higher capacitance inside it, paid off big time, as any track that is full with sub and mid-bass information was more impressive to experience on the xDuoo. I'm still shocked by authority it has in the low-end and by the perfect control it offers in that region.
I can give plenty of examples, but I will be arriving at the same conclusion that 10R is impressive when it comes to bass slam and impact. It does that so easily and gracefully, it's almost unbelievable considering its size and price point.
Sure, it has longer decays and it isn't that impressive in terms of speed, but that is nothing new as all tube amplifiers, be them hybrid or not are performing the same. Electronica, rock or metal on the 10R? Prepare a stronger drink first and fasten your seat belts, it's going to be a bumpy night!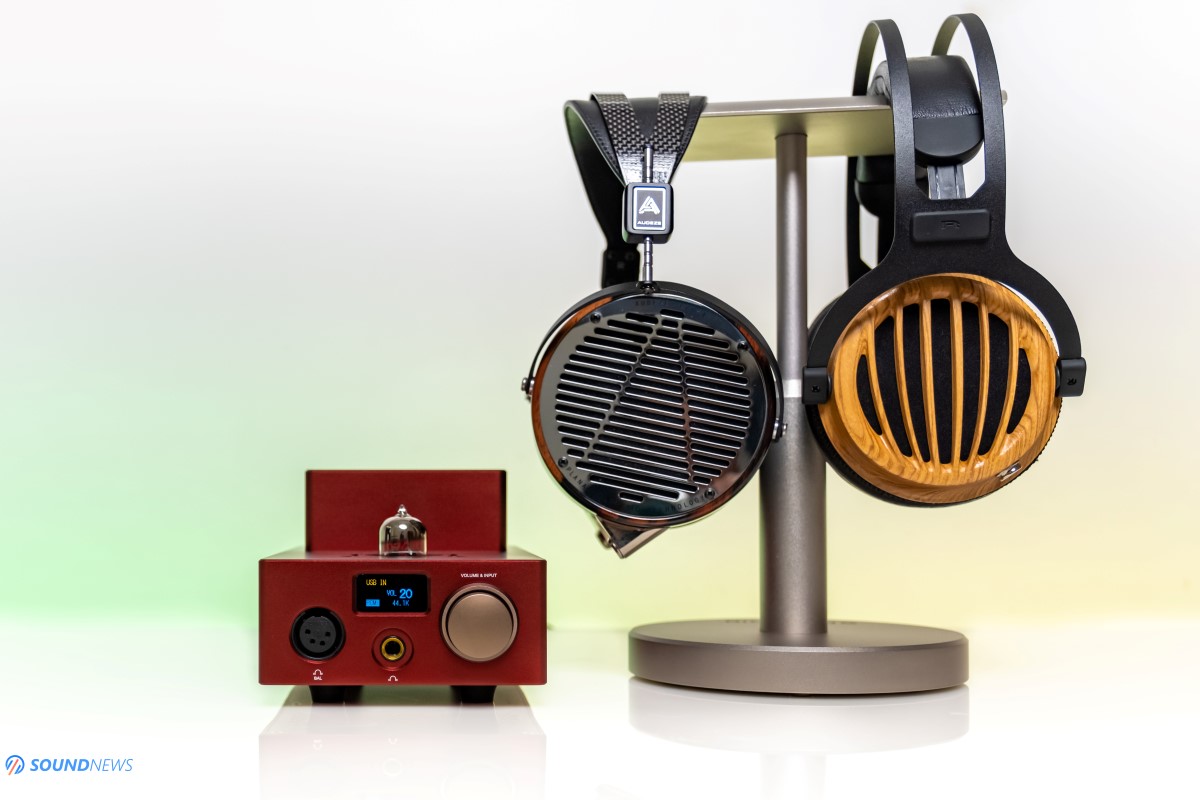 VII. Frequency Response
Okay lads, I'll tell from the start that TA-10R is not following the usual rules of having a linear frequency response. 10R is about bold deep hard-hitting bass, about weighty and dense midrange and lastly about unoffensive treble performance.
Sub-bass starts strong and I cannot vouch enough how good it is just after few minutes of warm-up. It's not that often when a tube amplifier is being recommended for electronic music. That's an easy task for it, as it will immediately impress with its bass delivery. Yes, it's elevated and yes, it stands out quite often, but who cares when all that sound great? Just a few dB were added in here for an engaging bass performance and you know what? It works.
Mid-bass is pretty much the same, it's slightly elevated, fuller and warmer sounding all the time. It is also a clean type of bass; it's layered and it breathes when the record is asking for it. Older jazz with big cellos in it sounded incredible, the amount of air those cellos pushed towards my ears, was quite impressive. 10R definitely has an elevated sub and mid-bass performance, but it was addicting and pleasing most of the time.
Midrange is frankly the best part of this amplifier. I can only dream how it might sound with a NOS Mullard, Western Electric or with a PSVANE 12AU7 double-triode. There is considerably more warmth in here, its fuller bodied, heavier and denser sounding. Solid-state amps don't stand a chance versus the little 10R, with several exceptions (Class-A amps) of course. I really liked the way it presents violin and guitar strings, piano also sounded much more present around me, voices were manlier, louder, yet clearer and carried more emotions with them. I've went back and re-listened to some older symphonic pieces, only to discover some of best voice renditions and some of the nicest soprano singing. Midrange performance is immaculate and I wish I could borrow some warmth and plant it into my linear and neutral sounding amplifiers.
Treble is an interesting part as well. I find it extended, I am hearing the upper treble easily, it's loud and it's clear, yet there isn't even a crumb or a trace of any kind of ringing. That over-sharpness that sometimes plagues solid-state amplifiers like those having THX-AAA modules, cannot be found in here. Treble is clean and articulate, but it isn't bright and doesn't clench my teeth when hard music makes an appearance on my playlist. I have tried some of the brightest recordings I know of and it somehow worked as a cure for them, presenting the notes in a clean undistorted way, while completely removing the brightness. Don't get me wrong, the cymbals will be rendered as clean and precise, just without the over-sharpening filter that induces listening fatigue in the long run.
Overall, the little TA-10R has a very interesting tonality and a unique character, it is extended from the sub-bass to the highest treble peaks, but it isn't linear, it doesn't really care about neutrality and that is the interesting part.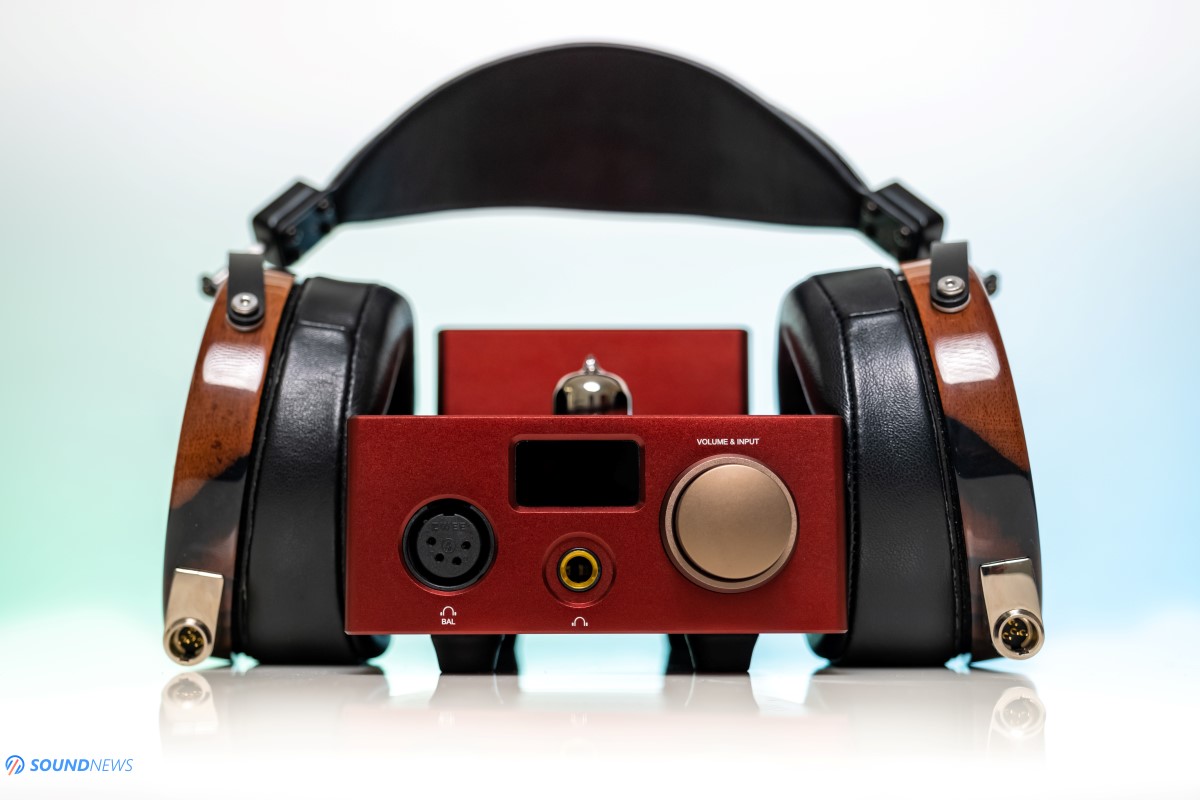 Conclusions
From a sea of instrument-grade op-amp based solid-state amplifiers (NFCA and THX-AAA), the little xDuoo TA-10R feels like a hot chocolate in the winter or like a Trappist beer in the summer time. It's so refreshing and it's so different sounding altogether. It's not for everyone, I'm solid-state guy myself, but even I am getting bored of the same sound every single day. Nowadays, very few amplifiers have their own character, that will color your music in a good way and leave a mark on it. Not going to lie, I really enjoyed the little 10R, because it sounded so different and so like-life, that sometimes I wanted to ditch all those linear sounding amplifiers surrounding me and just get the biggest and the meanest tube amplifier there is.
xDuoo please don't change the sound of your future devices in any way. Please don't copy anyone as other manufacturers are doing, walk your own path and don't be shy experimenting. As long as you're doing this, people will appreciate it and I will be always backing-up such manufacturers.
xDuoo TA-10R will set you back $319 and at that price I consider it an amazing value. It will drive every headphone from your collection, including super-heavy loads as inefficient planar-magnetics.
TA-10R was kindly provided HiFiGo and it can be purchased from their web-store by following this link. They are selling it world-wide and it will be sent from the nearest warehouse to your location to avoid additional fees. In case you get one, leave some feedback below, curious to know how it would perform in your setup.
PROS:
Solid build quality, beautiful craftsmanship
A feature packed 4-in-1 device
Extended in the frequency response
Punchy bass performance, amazing slam
Weighty, warm and smooth midrange performance
Clean treble, without any trace of brightness
Spacious, open and wide sounding
Transparent sounding, preserving depth information
Very powerful, can drive almost any headphone with authority
Precise pin-point imaging, 3D sounding all the time
Lacks any listening fatigue
A very good value!
CONS:
Above average detail retrieval
Higher noise floor with sensitive IEMs and portable over-ear headphones
ASSOCIATED EQUIPMENT:
Sources: Xiaomi Mi 9T Pro, Corsair One i160
DACs: xDuoo TA-10R, Audiobyte HydraVox + HydraZap, Matrix Audio Element X, Flux Lab Acoustics FCN-10, Khadas Tone 2 Pro, Topping D70S, Gustard X16, FiiO Q5S TC
DAPs: Shanling M8, FiiO M15
Headphone Amps: Benchmark HPA4, SparkoS Labs Aries, Flux Lab Acoustics FCN-10, LittleDot MKIII SE, SMSL SP400, Gustard H16, Burson Soloist 3X
Power Amps: KECES S300, Kinki Studio EX-M7
IEMs: FiiO FA9, FH7, FD5, Meze Rai Penta, Rai Solo, LittleDot Cu KIS & lots of other lower tiered ones
Portable headphones: Sennheiser Momentum 2, Meze 99 Classics
Full-sized headphones: Hifiman Susvara, Hifiman Arya, Audeze LCD-4, Erzetich Phobos, Erzetich Mania, Quad ERA-1, Ollo S4X Reference, Kennerton Wodan, Magni, Gjallarhorn, Vali, M12S, GoldPlanar GL2000
Loudspeakers: KEF Reference 3
Interconnects: QED Reference (x2), Topping TCX1 (x2)
Speaker cables: Kimber PR8, Audioquest Type4
Power Cables: Isotek EVO3 Premier (x3)
Balanced Isolation Power Conditioners: PLiXiR Elite BAC400