Best Black Friday & Cyber Monday Hi-Fi Deals all around the globe! Huge list inside
If you have a huge passion for everything Hi-Fi like we do, then there is no better time treating yourself with some drool-worthy Black Friday and Cyber Monday deals all around the globe. I know you were busy bees the whole year, but finally a time came indulging yourself with a fresh new DAC, integrated or power amplifier, maybe with some loudspeakers, headphones or IEMs. If your ears are still itching, now it's the right time getting them at a nice discount just before the Holiday Season.
We prepared a long list for some of the best deals out there, so let's get it started!
1. We'll start first with our friends at Burson Audio. They will be slashing up to 20% Off on selected gear displaying on their web-store. However, their production line is heavily affected by the global supply constraints and they expect popular models running out quickly. If you ever dreamt about an amazing all-in-one unit like their Conductor series or for a top-class headphone amplifier like their Soloist 3X / Grand Tourer, now is your best chance for a discount. Act quickly!
2. HiFiGo comes next, which prepared a healthy list of products ranging from portable devices, headphones, IEMs and desktop gear. Head over to their webs-store and take a good look for yourself, something will surely catch your attention. They have more than ~35 brands and deals up to 30% Off including free priority shipping on anything above $100. Check them out here!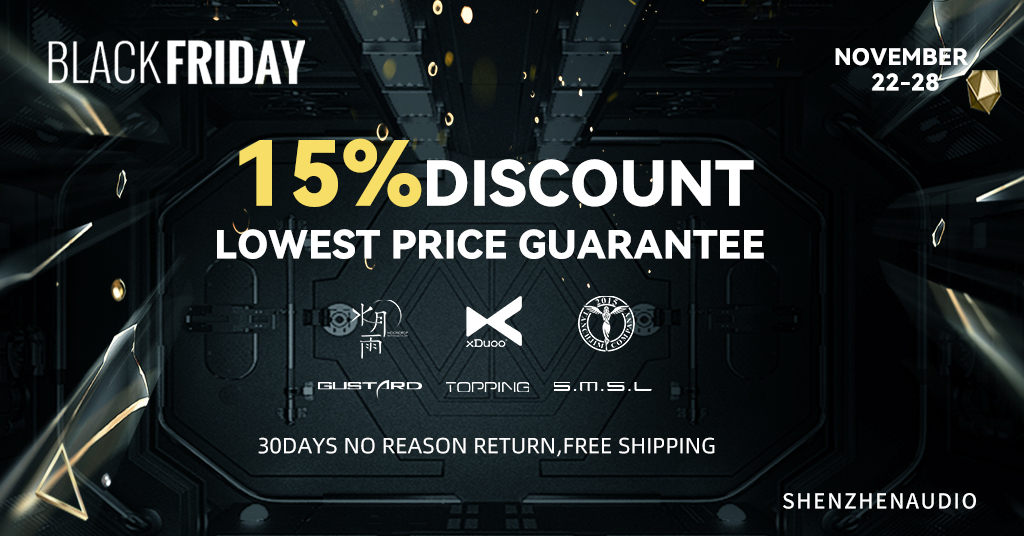 3. Third on our list is the biggest name when it comes to ChiFi and that is ShenzenAudio. Most of the audiophile gear reviewed around here is also carried by ShenzenAudio and you can get a hefty discount on your sought-after DAC, headphone or amplifier. They have a huge portfolio covering everything portable and desktop audio. The biggest names are there and they will be offering their signature Lowest Price Guarantee. Check all their deals right here.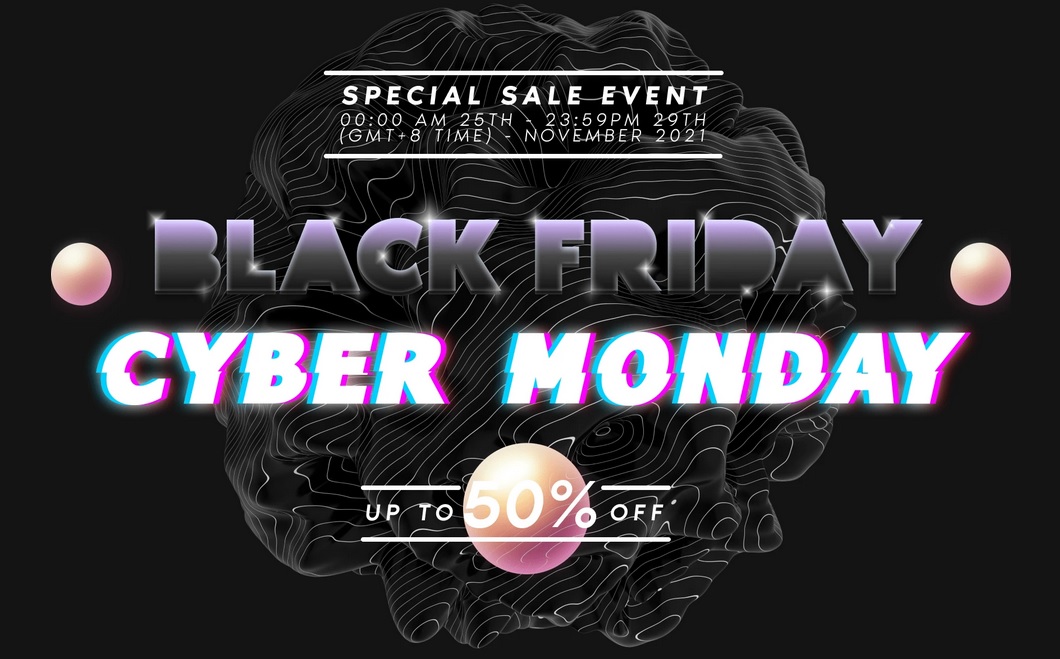 4. Linsoul follows next. They are offering up to 50% OFF their products. They will have plenty of surprises, a Thanksgiving lottery, flash sales, giveaways and a lot more! They are (mostly) covering the portable audio market and if you're shopping for some IEMs, portable dongles, Bluetooth gizmos, DAPs or DAC/Amps, then please check their deals right here.
5. Aoshida Audio are focused on all things desktop audio and they are the sole distributors for Musician Audio R-2R DACs. If you're fiercely hunting for a Musician Aquarius, Pegasus, Draco R-2R DACs or for their Monoceros preamp and Andromeda class-A headphone amplifier at 10% Off, now it's your time. They are also selling our all-time-favorite Gustard X26 PRO DAC at 15% Off, including their mid-level X16 DAC. Several SMSL and xDuoo units are also reduced from 10% to a maximum 15% discount.
6. Audio46 will be covering all your favorite brands at a nice discount. Please check them right here.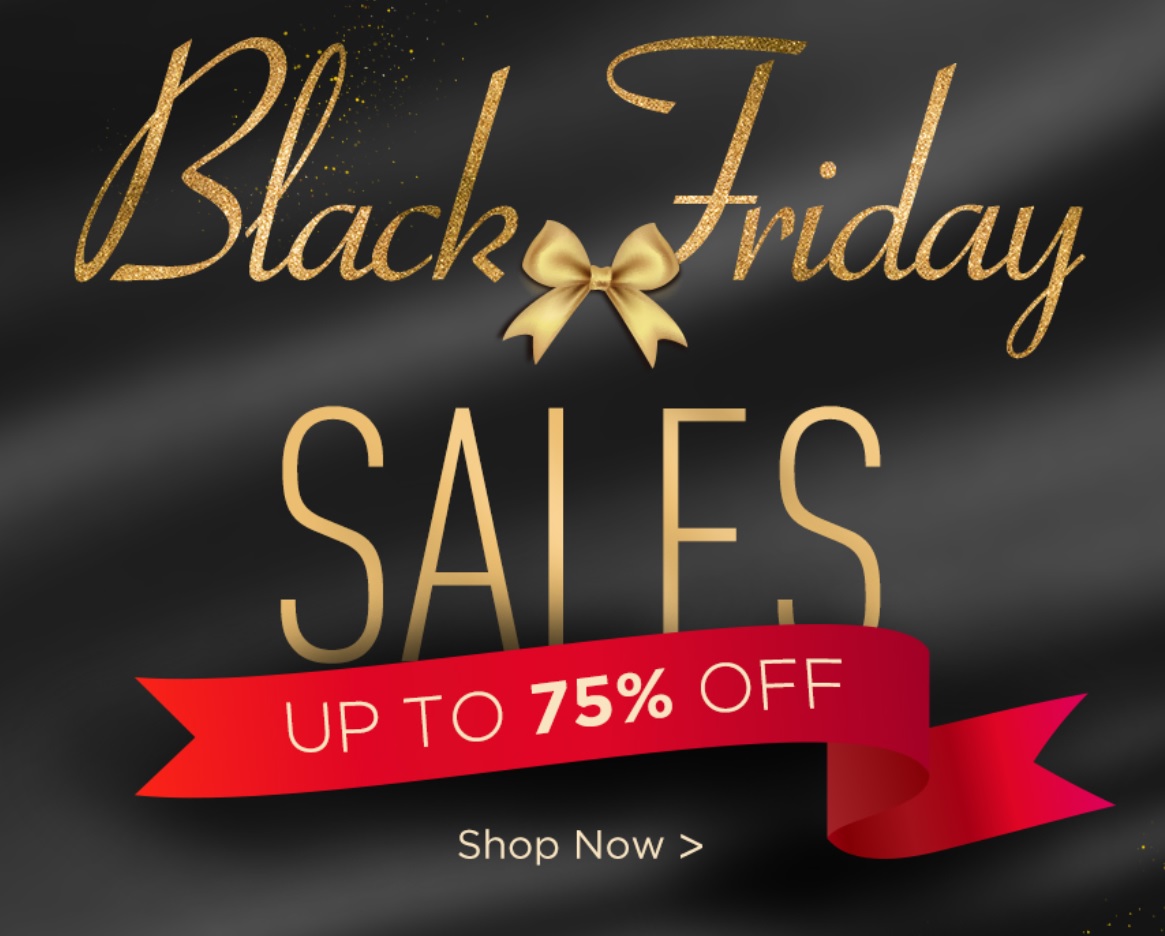 7. Hifiman will be dropping up to 75% Off several headphones. HE6SE V2 at just $609, Arya (non-Stealth) at $1099, Ananda at $599 and Sundara at $299 are some of the best deals and there are many others, please check them right here.
8. Headphones.com will be covering all your headphone needs at a hefty discount. Check them out right here.
9. PenonAudio carries mostly IEMs, earphones and earbuds, including third-party cables. Check their deals right here.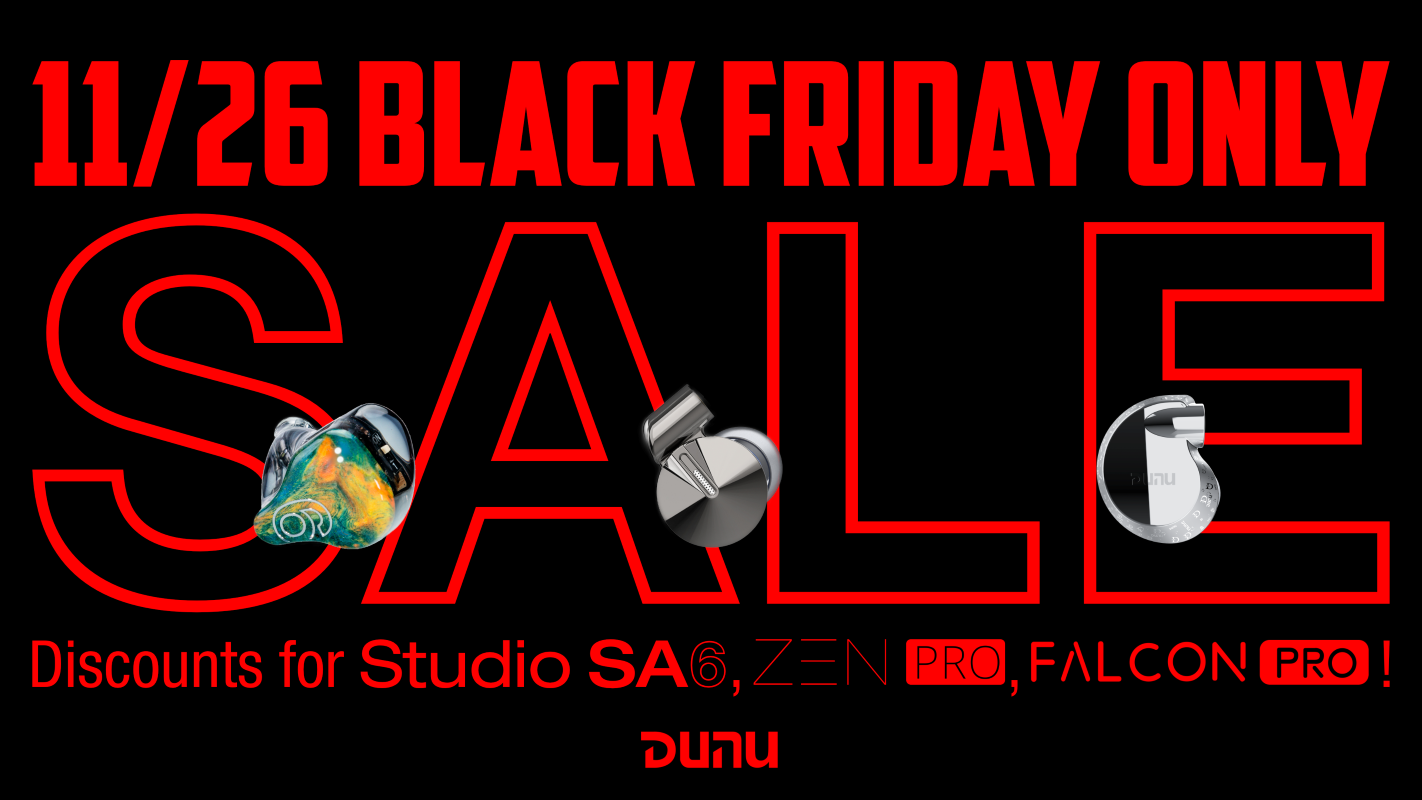 10. DUNU-TopSound IEMs are also being discounted on their web-store, including their flagship IEMs. Their stock is very limited, so please act quickly. Check their deals right here.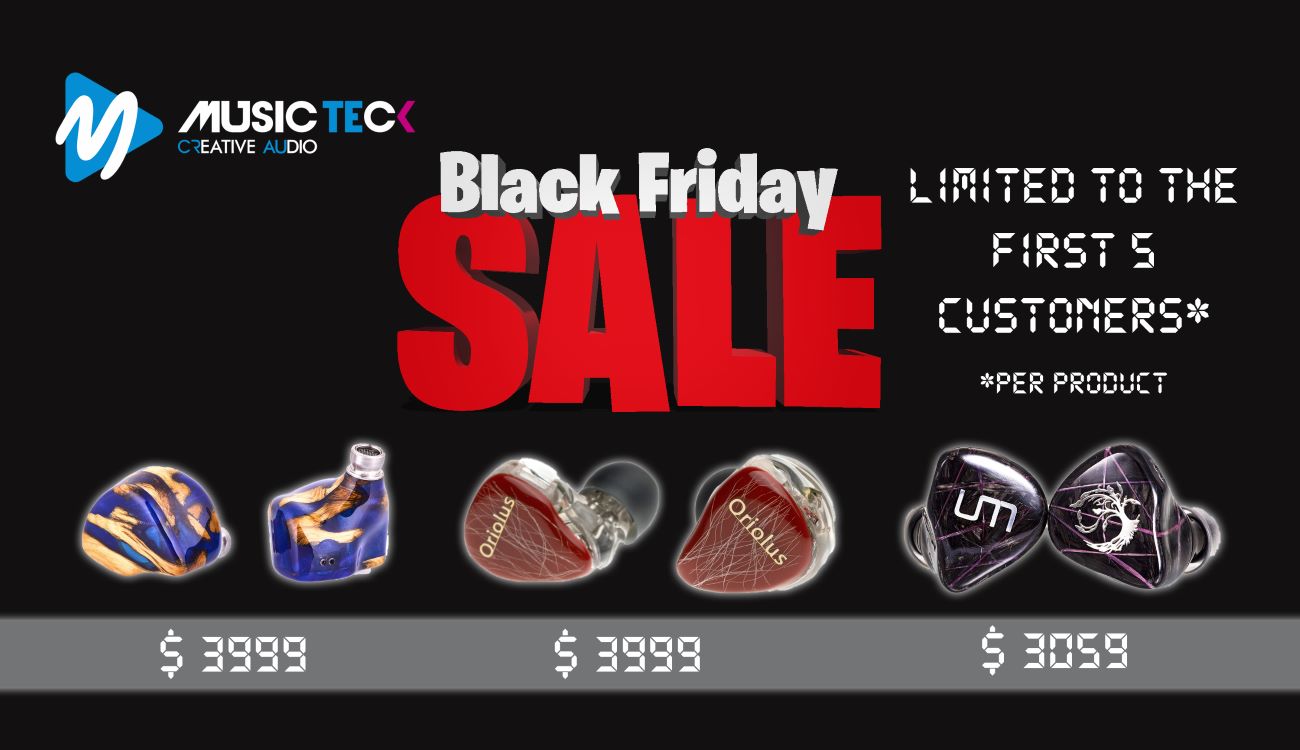 11. MusicTeck will be offering up to 40% Off for several IEMs and DAPs, check their deals right here.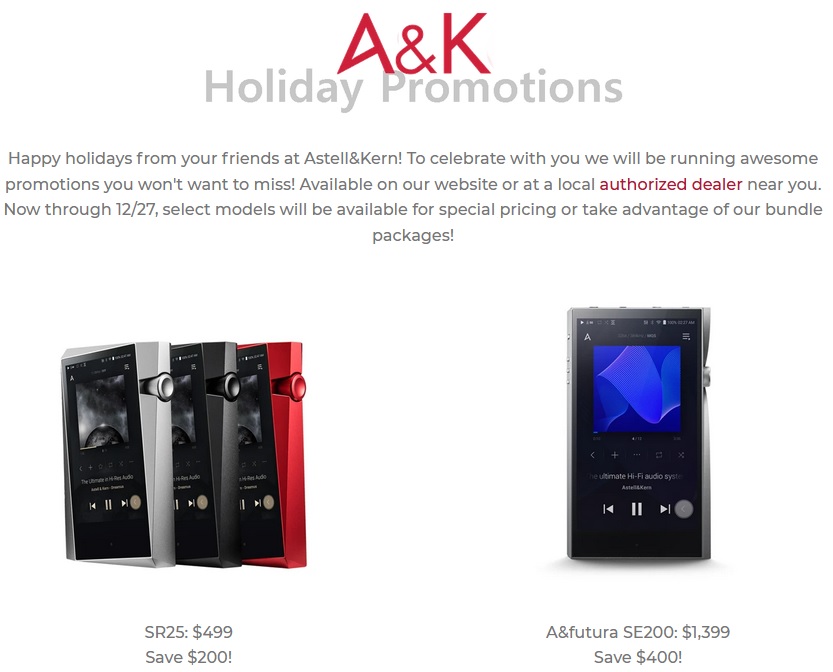 12. Astell&Kern will be running some awesome promotions for several of their TOTL portable DAPs and IEMs, check their goodies right here.
13. EffectAudio cables will be offering you a 15% Off their Vogue and Heritage series and you'll receive a mystery gift with every purchase. Head over to their web-store right here.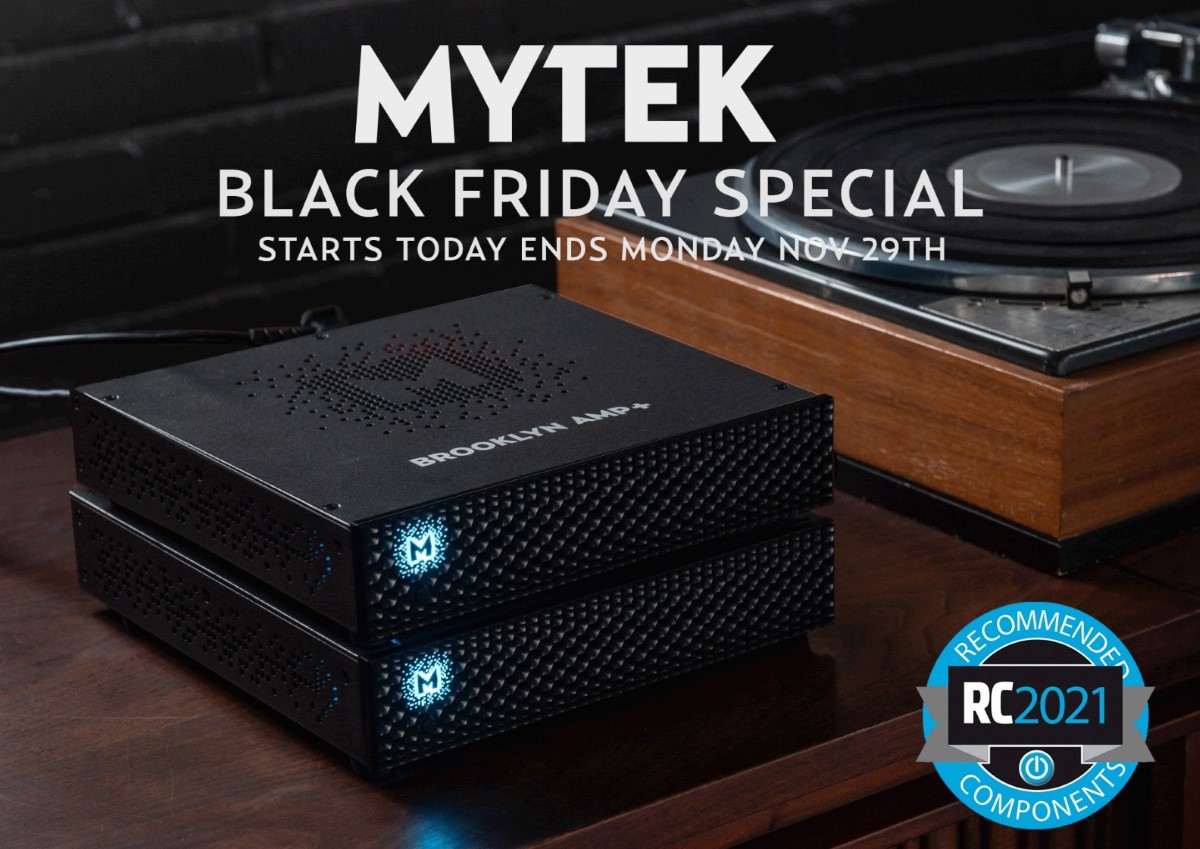 14. Mytek Audio offers you a Black Friday special featuring their Brooklyn AMP+ power amplifier. Buy a Brooklyn AMP+ and get the 2nd Amp+ at 1/2 price during their Black Friday special with an extra cable as an added bonus. Or just buy a single Amp+ for $1074 and get a free pair of Mytek Metropolis cables. For that please use: BLACK_FRIDAY_2021 discount code during checkout. Their web-store is right here.
15. Audeze massively discounted some of their planar-magnetic headphones. Check their deals right here.
16. MusicDirect has some amazing deals on loudspeakers, subwoofers and IEMs, check them out right here.
17. SVS will be offering some cool savings for their SB/PB-1000 and SB/PB-2000 Series subwoofers, check them out right here.

18. WooAudio are discounting some of their world-renown tube amplifiers and several desktop headphones. Check them out right here.
19. MojoAudio are slashing 20% Off their remaining inventory of 2021 EVO R-2R DACs, their newest Mystique X, Mystique X Lite and Mystique X SE are also heavily discounted. Check their deals right here.
20. Thomann is having a CyberWeek up until 29.11.21, check all their gear right here.
21. The best deals out there I saved for last, but sadly these are working only for USA and Canada residents and that's quite a bummer. I'm about our friends and biggest sponsors – Apos Audio! So what is so cool about them you might ask? For starters, they will price match any other price you'll find online. Even the wildest ones you already found above in this article. Yes, of course! Besides that, for any purchase you are getting Free Priority Shipping, Free Returns and an Extended 2-year Warranty on anything you buy form them. Buy anything from them and if you'll find a cheaper price anywhere online in the next 45-days, they will refund back the difference! How cool is that?!
Apos will be offering you 15% Off for all Topping, SMSL, Moondrop, xDuoo, Tanchjim products, 10% Off Singxer products and 20% Off for Apos Certified Products. If you ask me, now it is probably you best chance on getting that sexy SMSL VMV D1SE, VMV D2, Topping D1SE, xDuoo XA-10, Moondrop KATO or that incredibly hot Singxer SA-1 at a nice discount. Please check all their deals right here.
Some of those links are affiliated links that will support our work in delivering well-documented written & video reviews and pour gasoline on our burning passion for all things audio. If you want to be helpful and encouraging, get anything from the above links and we'll get a tiny share. I'm thankful in advance for your love and care.
Aaand this wraps up our best Black Friday and Cyber Monday deals all around the globe. Don't forget to be kind to each-other, show love and respect your closed ones, be safe, be positive and when you're down…just power on that stereo or put on your headphones and recalibrate your mood. Happy shopping everybody and we'll see you soon!