Erzetich's new hybrid headphone amplifier refreshes the sound of music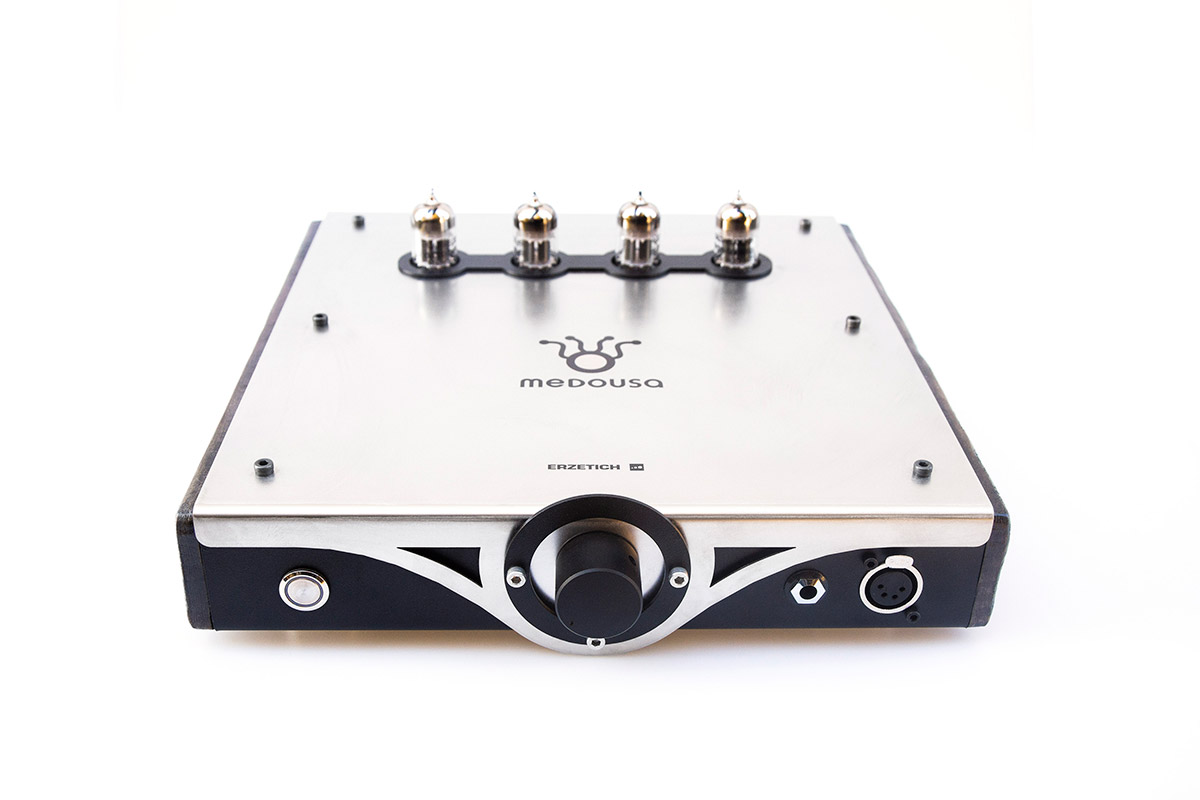 Erzetich's Medousa amplifier is ideal for those that wish to refresh their music experience and enjoy richer, deeper, clearer audio. The amplifier boasts an elegant stainless steel chassis alongside artificially aged wooden sides which ooze authenticity. As impressive on the inside as it is on the outside, it will be released onto the market in early 2021. Medousa blends all the advantages of "tube" and "balanced" amplifiers in a single dependable system.
Perfect Symmetry
The unit features a gain stage with a high-quality double triode valve tube. Consumers who wish to upgrade this to an even more impressive equivalent will be able to do so. The gain stage is to be followed with a solid-state current buffer. The four mono-block modules optimize the symmetry between the four channels. Medousa is sophisticated enough to work with the variable load, regardless of whether high or low-impedance headphones are in use, with the power remaining the same.
Enhanced Depth and Vibrancy
The system's linearity expands way over the hearing range of the listener, ensuring music boasts more depth and vibrancy. Optimal performance can be generated when the amplifier is in fully-balanced mode. However, you can use an unbalanced input and/or output if you prefer. Medousa is Erzetich's second high-end amplifier after Deimos. Although the product will be priced at 3500 EUR, consumers can pre-order the system for the discounted rate of 2975 EUR until Jan. 31st, 2021.
Trusted by Music Giants
Erzetich has been offering high-end audio solutions since 2012. The company was founded by Blaž Erzetič, who has used his expertise in design, electronics, and acoustics to manufacture products that optimize the listening experience. The company's products have been used by names as well-known as Nile Rodgers, Imogen Heap and Bill Gould of Faith No More.
For more information about Erzetich, head to: http://www.erzetich-audio.com/