Hiby Music debuts a brand-new DAP: the R5 Generation 2
On 15 of April 2022, HiBy Music held an online launch event for its newest DAP: the R5 gen 2, succeeding a generation of good sound and outstanding performance at affordable prices. Let's review what's known from the launch event.
Starting with the first generation R6 in 2018, HiBy spent its first 3 years spanning out its first generation product line, reserving 2021 for higher-end models as R6 gen 2 and RS series. The first gen R5 was known for its slim profile, good ergonomics and great sound and the second generation is walking the same path paved by its predecessor, adding several improvements.
The most interesting aspect of R5 gen 2, cryptically referred in the official prelaunch posters as "a Class-A act debuts" is that several matched pairs of transistors working in Class-A are being used in the headphone amplifier stage.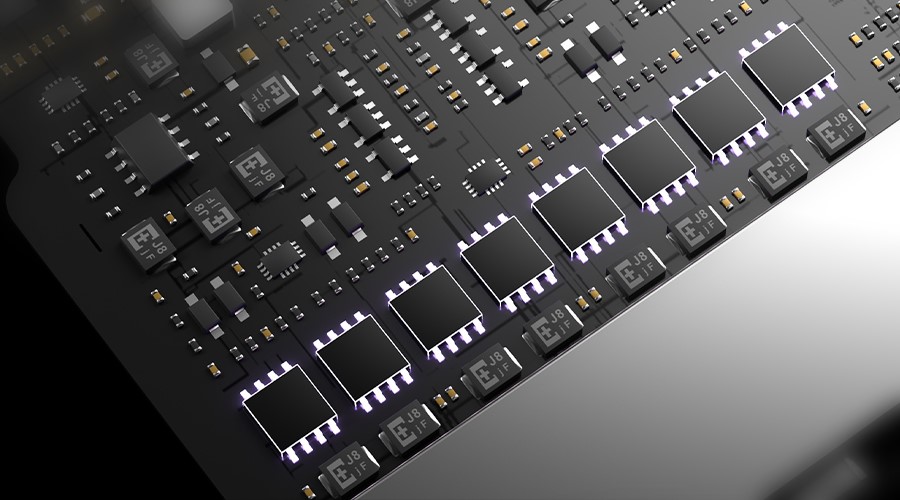 You won't find fully discrete audio components in portable devices, but that's going to change today. Discrete devices as transistors are sounding highly engaging and alive, but they will dissipate a lot more heat and consume more power to traditional op-amps. Accommodating them in portable devices was close to impossible, but after years of trial and error, Hiby Music was able to put them on-board. It's dual balanced (4) headphone stages are made with discrete components, you are looking at 8 matched pairs of high-power bipolar transistors.
As mentioned before, Class A amplification would drain a lot of power, yet HiBy claims up to 35 hours of play time. How was that even possible? A very clever solution of turning On or Off its Class-A mode at the touch of a button, allowing you to choose: sound quality first or a longer battery life. You can sleep tight as it can still offer you back around 10 hours of play in its Class-A mode.
R5 gen 2 is powered by two ESS ES9219C DAC chips supporting natively DSD256 and PCM768kHz/32bit content, having a Signal-to-Noise ratio of 130dB and a Total-Harmonic-Distortion plus noise at -112dB, which are some respectable numbers. According to HiBy, the choice of ES9219C was taken thanks to its native DSD and DXD support and high voltage output that is crucial in feeding its discrete transistors.
While R5 gen 2 is targeted as an entry level DAP, there are still impressive things under its hood as: FPGA-based re-clocking, 45.158MHz and 49.152MHz dual low-phase-noise audio grade crystal oscillators, 19 Panasonic hi-polymer capacitors and 4 ELNA electrolytic caps are just some of the premium components used to suppress ripple and increase SNR.
R5 gen 2 boasts 35 hours of battery life and just 10 hours when Class-A mode is engaged, thanks to a generous 4500mAh battery that supports QC3.0 fast charge.
An unlocked Android 8.1 OS is on-board, but thanks to HiBy's deep OS customization as two-way Bluetooth, system-wide advanced tonality control (MSEB), 4-way audio convolution support, UAT ultra-high-bandwidth Bluetooth codec, HiByLink remote control and DTA system-wide bit-perfect audio, R5 gen 2 still carries a lot of features that aren't found on any current Android OS. It comes with a larger 4.7" 720p display, covering more of the front bezel than ever before.
HiByLink allows you to control any HiBy R player with your smartphone, freeing your hands from handling two devices at once; while UAT is an in-house researched and developed Bluetooth audio codec that supports 192 kHz sample rates over a whopping 1.2Mbps bandwidth, yielding true Hi-Res support on a wireless connection.
When it comes to outputs, the R5 gen 2 offers a 2.5mm and 4.4mm balanced output, plus a two-in-one line-out / headphone output on its 3.5mm jack, covering all your balanced or single-ended needs.
A full-MQA decoder is also on-board, supporting the highest unfolding ratio of 16x (705.6 / 768kHz), breaking barriers between consumer audio and the original studio / live experience.
The R5 2 Gen will go on sale globally this month for an early bird price of US$399, after which it will roll-back to its original RRP of US$449.