Naim enters the headphone market by remodeling one of its most successful products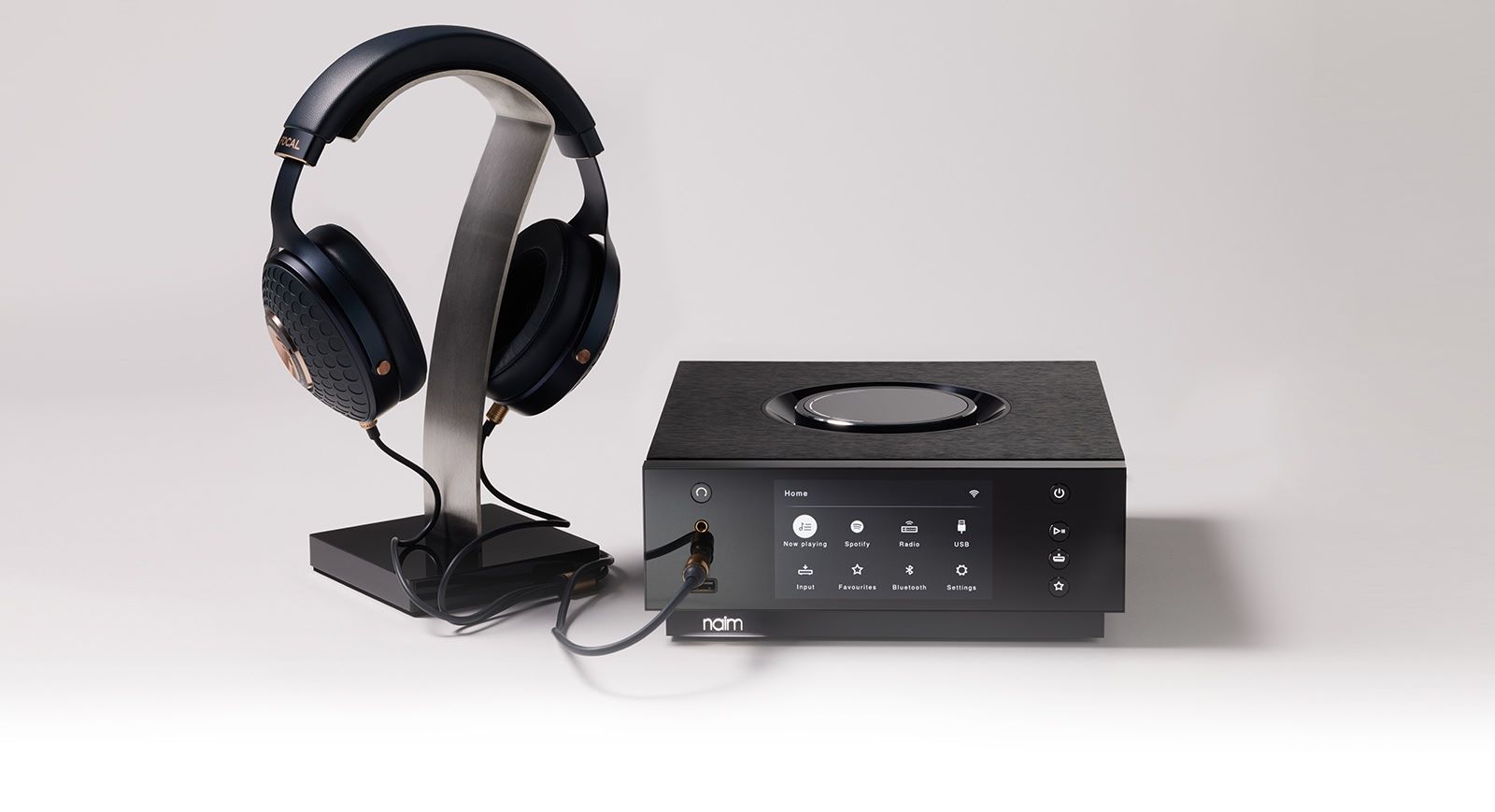 What can be more exciting and interesting than an all-in-one streamer, DAC and integrated amplifier, like the Naim Uniti Atom? That's right, the Naim Uniti Atom Headphone Edition! Featuring top-of-the-line specs already present in the classical Naim Uniti Atom, the new Naim headphone amplifier becomes a serious contender to the high-end segment of personal audio listening.
The new Naim offers the standard 6.35mm output, a 4-pin XLR balanced output and the awesomely convenient and increasingly popular 4.4mm Pentaconn jack.
By offering 1.5 Watts per channel into 16Ω, it will be able to drive almost all power-hungry headphones, starting with Focal dynamic headphones to the most pretentious planar behemoths as Meze Empyrean, Hifiman HE1000SE or Audeze LCD-4.
The Naim officials described their latest creation with thrilling words:
"It is a class-A amplifier that runs into class-AB when the going gets exciting. When it's being used as a line output amplifier it is pure class-A. When driving, say 600Ω at full volume the headphone amplifier will remain in class-A too. 300Ω at full volume the headphone amplifier will remain in class-A for all except the last few dB. As the impedance of the headphones drops then the point at which it slides out of class-A gets lower. Dropping to 32Ω it will be pure class-A until approximately 3.2mW and then seamlessly and transparently glide into class-AB for the remaining top 25dB. Remember, music is generally recorded around -20dB so for all the musical nuances it can be still considered class-A."
The Headphone Edition uses the same high-end streaming platform that runs in their whole Uniti range (classical Atom, Star and Nova), as well as in their state-of-the-art flagship ND 555 player!
The similarities do not end here, since the Headphone Edition will feature their preferred special DAC: the ethereal and R2R-like Burr Brown DAC, capable of decoding digital files up to 32bit/384kHz.
The main difference between the two Atoms consists of the fact that the speaker's output had been replaced with headphone outputs and with an RCA output. Apart from that, the amplification stage has been optimized to power-up headphones instead of speakers.
For the classical Uniti Atom fans, worry not, because the wonderful form factor will remain the same: the sleek, lustrous, polished design and build quality apply to the marvelous Headphone Edition.
Main Specs:
95 mm x 245 mm x 265 mm (H x W x D)
Weight 7 kg
Network: Ethernet (10/100Mbps)
WiFi (802.11 b/g/n/ac with internal antennae)
Multiroom: Sync up to five Naim Streaming products and control via the Naim App.
Digital: 2x Optical S/PDIF up to 96kHz, Coaxial RCA (up to 24bit/192kHz, DoP 64Fs)
Analogue: 1 x Stereo RCA pair
USB: 2x USB 2.0 (Type A connector)
Streaming: Apple AirPlay 2, Chromecast Built-in, UPnPTM, Spotify® Connect, TIDAL, Roon Ready, Bluetooth, Internet Radio, Qobuz
Balanced XLR Preamp output
RCA Preamp output
4.4mm Pentaconn (balanced) 4 pin XLR (balanced) 6.35mm (¼ inch) jack (unbalanced)
1.5W RMS per channel into 16ohms
Suitable for headphones from 16ohms and upwards
Supplied with: Document pack, cleaning cloth, remote, AAA batteries and power lead.
Power Consumption Typical use: 17W