Meze Audio unveils their newest flagship headphone: the ELITE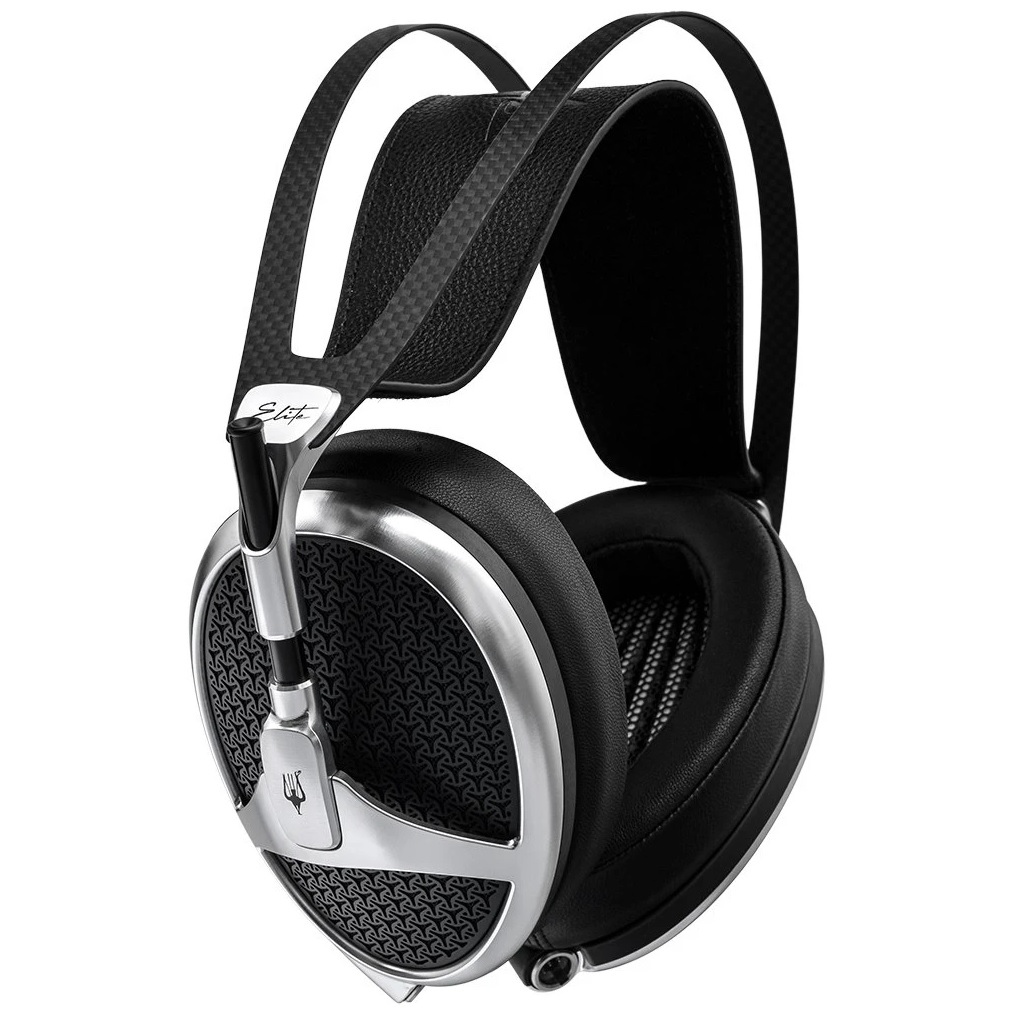 After three years of R&D, the newest flagship headphone from Meze Audio is finally here, behold the Meze Audio Elite! Combining an exclusive aesthetic with state-of-the-art engineering, Elite delivers an accurate, authentic listening experience ready to meet the highest expectations of the proficient audiophile.
While the legendary look and build-quality remained intact, on the inside things are getting considerably more interesting. Meze Audio and Rinaro Isodynamics continue their collaboration for the Elite. Combining the outstanding mechanical design and ergonomics of Meze Audio with the signature technology and acoustic engineering of Rinaro, Elite is here to set a new standard in top-of-the-line headphone performance.
The MZ3SE driver builds on the pioneering technology of the flagship MZ3 driver found in the Empyrean headphone. The innovative Isodynamic Hybrid Array technology delivers a more selective acoustic performance to the various areas within the structure of the ear. Advances in diaphragm materials have opened the doors to even higher resolution and accuracy of the sound reproduction, setting a new benchmark in headphone design.
The new driver behind ELITE features Rinaro Parus®, an innovative low mass acoustic diaphragm built on an ultra-thin biaxially oriented semi-crystalline polymer film. This, combined with the signature Isodynamic Hybrid Array Driver technology, allows sound waves to be targeted with more accuracy around the shape of the ear, producing natural sound transparency and a wide, articulate soundstage.
The polymer is produced with bespoke sequential biaxial lengthening technology, a process that involves stretching the polymer in transverse directions at elevated temperatures to improve structural performance. This results in a complex semi-crystalline micro-structure developing in the material, which exhibits remarkable strength, stiffness, and stability, combined with an extremely low acoustic mass.
Highlights:
Ultra-low distortion – Total harmonic distortion measures under 0.05% in the whole frequency range.
Lightweight – A combined 75g of driver weight spells prolonged listening sessions.
Ultra-high resolution audio – The upper frequency limit is an incredible 112,000Hz.
100+ hours of production and testing – It takes more than 100 hours to produce and test each driver unit at Rinaro Isodynamics in Ukraine before they're delivered to Meze Audio for final assembly.
Snap the ear pads into place – Adding and removing the ear pads is as simple as snapping them in place thanks to isomagnetic ear pad attachment feature. The ear pads are held in place by a demagnetizing field generated by the driver. While attached, they redirect the magnetic field back into the driver, which improves the driver's efficiency.
From Meze Audio's founder, Antonio Meze
"With ELITE, we've created something that transcends all barriers of headphone design and engineering and moves to a new, artistic, graceful level. Following in the footsteps of a successful partnership, together with Rinaro Isodynamics we managed to exceed our expectations once again and create something for the ages. It's not mass production; it's the craftsmanship that sparks the magic and wonder in ELITE, what makes it exciting, and these are values that we choose over any shortcuts."
Technical Specifications:
Diaphragm Type: RinaroParus®[MZ3SE]
Frequency response: 3 – 112,000 Hz
Impedance: 32 Ω
Nominal SPL: 101 dB (1mW/1kHz)
Maximum SPL: >130dB
Total Harmonic Distortion (THD): <0.05% (in the whole frequency range)
Weight: ~ 420g
Meze Audio Elite can be pre-ordered right now from Meze Audio and from their world-wide distributors for $4000 / €4000. If you are coming from USA or Canada, check Apos Audio for best prices on Meze Audio Elite.