11.11 Discounts are now Live!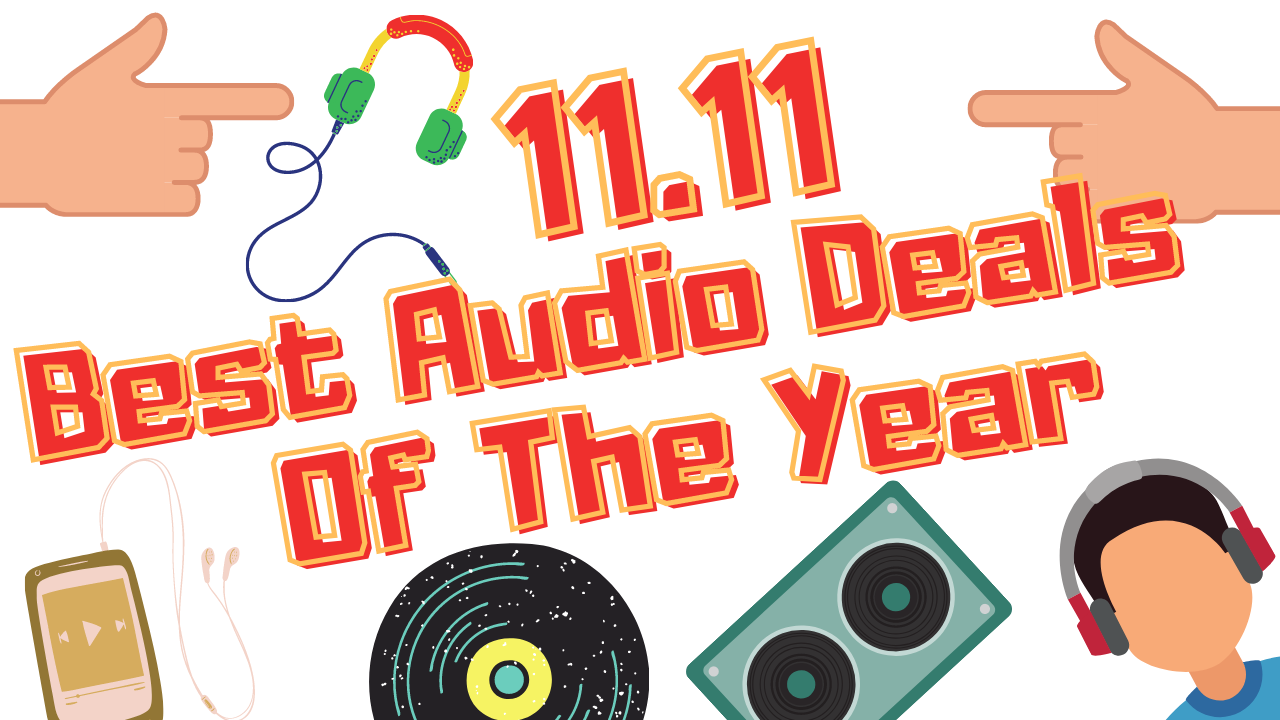 Audiophiles and music lovers all around the globe, please gather around as 11 November is just around the corner. You know what that means? It's time to whip that debit card for some of the best deals, worldwide!
Originally started in China as a means of celebrating being single, 11 November – otherwise referred to as 11.11, has now become the biggest day for every shopaholic, single or not! Plenty of shops have taken advantage of this opportunity, giving some of the most lucrative and worthwhile discounts. Certain stores have even paved the way to allow these sales to carry on beyond just one day.
With Christmas and the holiday season just around the corner, it's time you treat yourself with some of the best audio deals of the year. We have compiled a pretty shopping list with gear that caught our eyes.
1) We'll start first with our friends at Burson Audio. They will be slashing 20% Off Everything displayed on their web-store starting with 11.11. We expect popular models running out quickly. If you ever dreamt about a Burson Audio stack or about an amazing all-in-one unit like their Conductor 3X GT, now is your best chance for a pretty discount. Act quickly!
2) Aoshida Audio are next, focused on all things portable & desktop audio. They are the sole worldwide distributors for Musician Audio and if you're hunting for a Musician Aquarius, Pegasus, or Draco R-2R DACs or for their Monoceros preamp and Andromeda class-A headphone amp at 10% Off, then now it's your chance. They are also selling our all-time-favorite Gustard R26 Discrete and Gustard X26 PRO DACs at 10% Off, including their mid-level X18 DAC. The newest SMSL D400EX and D400ES are also selling at 15% Off – which seems like a very good deal.
3) HiFiGo comes next, they are selling almost anything ranging from IEMs, portable and desktop headphones, powered speakers, DACs, headphone amps, Bluetooth dongles, Digital Audio Players (DAPs), you name it. Some of the most important brands that will get a 15% discount are as follows: DUNU, Shanling, Kinera, Moondrop, Tin HiFi, Soncoz, See Audio, Topping, Gustard, SMSL and xDuoo and you can check all their discounts right here.
4) ShenzenAudio is probably one of the biggest if not The Biggest name when it comes to ChiFi. They have a huge portfolio covering everything portable and desktop audio. The biggest names are there and they will be offering the Lowest Price Guarantee. Check all their deals right here.
5) Linsoul is having a dedicated page for the 11.11 event that you can check right here. They are offering from a 10% up to 40 OFF discount for most products with very few exceptions, they have plenty of surprises, lucky odds, loyalty gifts or single deals. They are mostly covering the portable audio market and if you are shopping for some IEMs or portable dongles, DAPs or DAC/Amps, hop on the choo-choo hype train right here.
5) I saved the best deals for last and obviously I'm about Apos Audio! Sadly, these will work only for USA and Canada residents. So what's so cool about them you might ask? The most important thing to know is that they will price match any other price you'll find online until de end of 2022. Even those of HiFiGo, Linsoul, ShenzenAudio, Amazon, so on and so forth? YES! Besides that, for all purchases you are getting Free Priority Shipping, Free 45-day Returns, an Extended 2-year Warranty on anything you buy from them. If you buy something now and in the next days you find it cheaper anywhere online, they will return the difference to you! How cool is that?! That's incredibly cool!
Apos will be offering you 15% Off for all Topping, SMSL, Moondrop, xDuoo, Tanchjim, Singxer and Elipson products, 20% Off on iFi Audio products, 30% Off on Tangent products and 32% Off on Apos Certified Products and Apos Ensembles. If you ask me, now it is probably your best chance on getting that SMSL DM500 MKIII, SMSL SU-10, Topping D90SE or that hot Singxer SU-6 DDC at a nice discount.
Some of these links are affiliated links that help support our written & video reviews, including our burning passion for all things audio. If you want to be supportive and give a helping hand, get anything from the above links and we'll get a tiny share. We appreciate all your support and care.
This wraps up our Best Audio Deals list for 11.11.2022 and please don't forget to check out our Black Friday list that will drop in about two weeks. Stay safe, stay healthy and don't kill your wallet as Christmas is still incoming. Happy Shopping everybody!