FiiO BTR5, FA7s, SMSL SU-9N and Hifiman Arya Stealth have just arrived at Apos Audio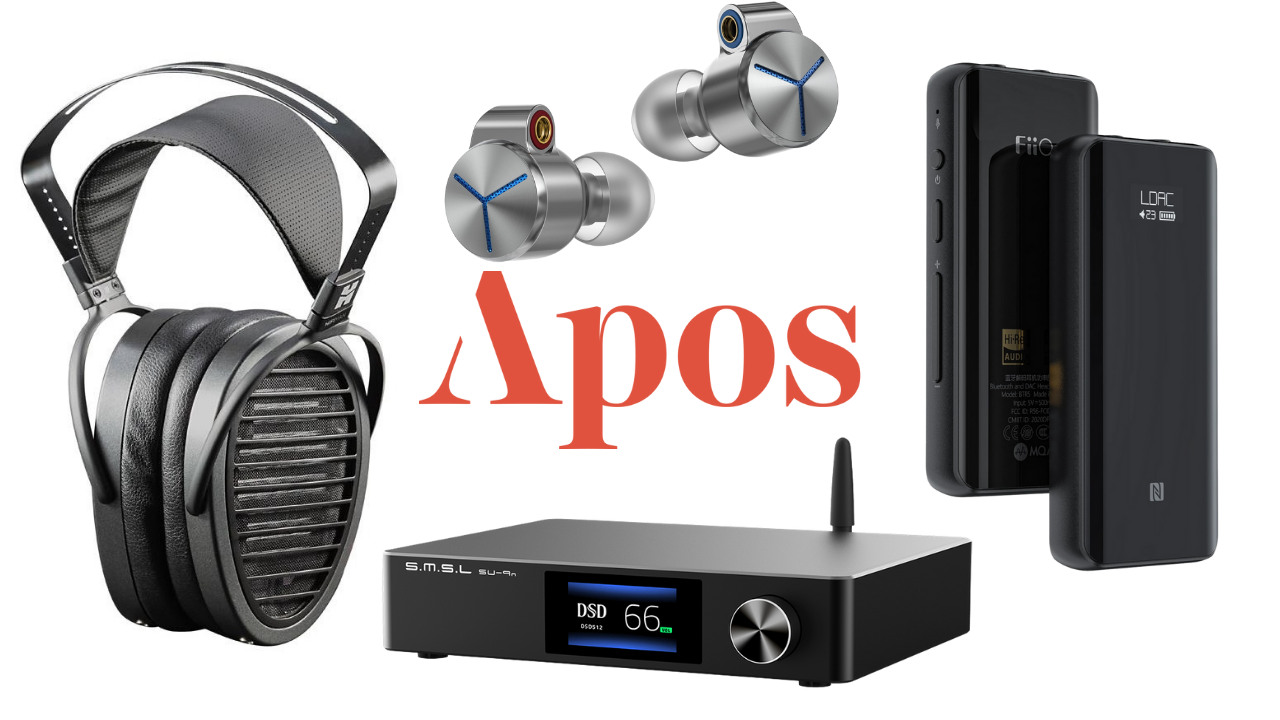 Apos Audio now carries the FiiO FA7s balanced armature IEMs. With a stunning stainless-steel chassis, ergonomically angled MMCX connectors, and an arsenal of accessories, it accommodates a wide range of ear shapes and music genres. At $339, it nestles right in between the FH5s' and FH7's price tags, while borrowing features from both.
It seems that FiiO never sleeps, as besides FA7s, they just re-released their pocketable BTR5 Bluetooth DAC/Amp. Arming it with two of the newest ESS-Sabre DAC chips (ES9219C) that offer a full MQA support, a higher signal-to-noise ratio and a lower power consumption, two crystal oscillators also hoped on-board, making the newest BTR5 2021 Edition cooler than ever before. It goes for the same price as before and you can get it from $119.
A mid-level SMSL DAC recently made an appearance that looks like an alternative to the good-old SU-9 (that we reviewed right here). What's so different with the newest SU-9N? SMSL has gotten rid of MQA support. They've also foregone UAT support in favor of LDAC, replaced the sixteen-core XU216 processor for an eight-core XU208 processor. While SU-9N pales in comparison with the original's list of features, it actually performs better in certain key areas, such as Total Harmonic Distortion and Signal-To-Noise ratio. You can get it for $399.
Lastly, Hifiman went stealth mode with their Arya Stealth magnet version, a technology that is already present in higher-end units like HE1000SE and Susvara. Unlike many open back planar headphones that prevent sound waves from escaping, stealth magnets are specially shaped, allowing sound waves passing through without generating interference. The final result is a huge reduction of wave diffraction, that leads to a lower distortion. That's pretty cool, considering that their price point didn't budge at all. Arya Stealth goes for $1599 and as usual with Apos Audio, you're getting free priority shipping, an extra year of warranty and 45-days returns in case you don't like them.
Before you depart, we are pleased to announced that SMSL SU-9N, FiiO FA7s and Hifiman Arya Stealth will be tested around here very soon. Stay tuned for those written and video reviews that should drop before Christmas 2021.